Kai, TheRestlessWitch,
is creating a witchy podcast, a blog, art, crafts, divination and more!
Select a membership level
Witchy Pals
Thank you, Friend! Every little bit helps me keep writing and creating. You are truly appreciated, seen and oh, so magical! You'll get early access to blog posts and some other assorted bits and bobs!
Glen Strider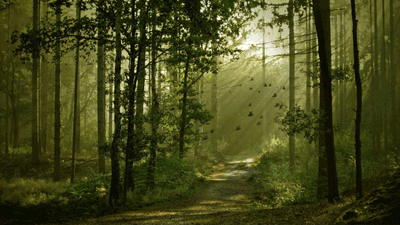 You'll receive a 3 card tarot reading for the collective each month, exclusive bonus podcast episodes, as well as advanced access to posts in my Tarot Study and Herbal Study Notes series! Each time I review a tarot deck, I'll create a tarot spread inspired by the deck for you. I'll also post some little exclusive  bits and bobs on here every once in a while.  Thank you, you etherial being!
Pond Sprite
Pond sprites are such lovely beings. You'll receive everything that the Glen Striders get as well as a small witchy item (a charm, spell bottle, crocheted item etc) that corresponds to the tarot reading for the collective each month as well as a personal 1-card tarot reading. Once there are at least four of you on this tier, you'll also be entered for a chance to win a quarterly goodie box that will include things like my crocheted items, crystals, herbs, spells, candles, books, original art, and more! You're such a fantastical spirit!
About
Hello, Lovelies! My name's Kai, and I'm TheRestlessWitch.
I've been a creative and witchy person my whole life. I've worked as a photographer, makeup artist, crochet artist, dog walker, tarot reader and more. For my whole life, I've pursued interests in almost all things creative from music to film to fine art. Since 2015 ish, I've been an actively practicing secular witch and studying medicinal herbalism. And shortly thereafter, I started my blog, 
TheRestlessWitch
on tumblr mostly to connect with the online witchy community, but also as a place to organize my resources and thoughts. When my blog started gaining more followers, I really started to make helping and teaching others a priority. To build community and to chat more with you, I've created a podcast! Witchcraft for the Restless is hosted on Anchor, and you can listen on most podcatchers, like iTunes and Spotify! 
I use my platform to both share my witchy knowledge and to talk about mental health, intersectional feminism, LGBTQIA+ inclusivity and other social issues. My blog is a place for all, and I welcome you with open arms and a hot cup of tea! 
With my passions being varied and seemingly flighty, restless is the best way to describe myself. My crafting interests seem to be cyclical so who knows what I'll be making in any given week! Jewelry, crocheting up a storm, painting, spellcraft, drawing, making music, makeup tutorials, sigilcraft, divination, photography, oh my!
By becoming a patron of mine, you'll be allowing my restless nature to sustain me instead of constantly causing mental health problems. You'll be supporting a disabled witch, supporting more content on the blog, allowing me offer free tarot readings more often and encouraging me to create more and different content. (Maybe a future podcast?)
Thank you so much for taking the time to click on my link! 
All the warmth to you! ✨
When we reach a community of 20 witches, I'll do a giveaway of a witchy box to celebrate! In this box could be things like crystals, candles, herbs, a crocheted item, spells, sigils etc! This will be in addition to and different than the quarterly witch box that is a perk for the Pond Sprites and Ancient Forest Dwellers, so don't worry about duplicate boxes!
1 of 1
By becoming a patron, you'll instantly unlock access to 17 exclusive posts
By becoming a patron, you'll instantly unlock access to 17 exclusive posts
Recent posts by Kai, TheRestlessWitch,
How it works
Get started in 2 minutes