The Silver Vox
is creating TSV Mod - JRPG Mods Pack
Select a membership level
The White Fencer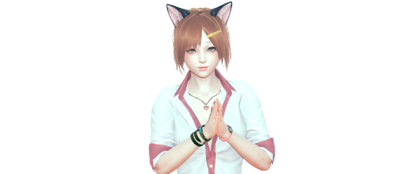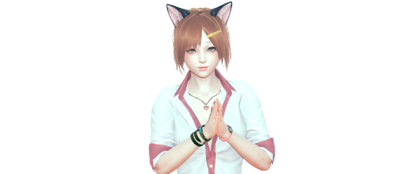 You still want to support me even though you are tight on budget?
Wow, I am glad you like what I do that much.. 😊
Your Benefit :
Access to Patron Only Posts.
Access to Kaori Chan's Monthly Wallpaper 1 Post
Get White Fencer Role in My Discord Server
Don't forget to scroll down to About Section below to learn more about Kaori Chan, TSV Mod Pack, Recent Updates, etc.
Thank you. Every little one helps to keep this TSV Page up :)
Includes Discord benefits
The Blue Fencer
Early Access To New TSVM Repack Release Posts

Get Blue Fencer Role in My Discord Server

And Everything in the Previous Tier.
Thank you, your generous support will keep this TSV Page up longer :)
Includes Discord benefits
The Golden Fencer
Golden Exclusive - Download Links for Updates Only


Access to Kaori Chan's Monthly Wallpaper 2 Post


Your Name Will be Immortalized by Written in my Public YouTube Video's Credit (as long as you stay in Golden Fencer Tier or higher)


Get Golden Fencer Role in My Discord Server


And Everything in the Previous Tiers
Thank you so much, Your BIG Support really keep me up to release more new mod packs every month.. =D
Includes Discord benefits
About The Silver Vox
WELCOME!

If you like JRPG Games, this will become your favorite place!
***************************************************************************
Subscribe My YouTube = 
The Silver Vox

***************************************************************************

Hi! I am Silver Vox, a JRPG Game Modder.
Greetings to all of you 😊
Join my Discord server (Guides, Mod Pack Updates, Sneak Peeks, Information, etc) :
Join TSVM Discord Server
Quick Links :
TSVM Repack Posts

Diamond Exclusive Posts
Royal Exclusive Download Links
(All Repacks & Update Packs)
Golden Exclusive Download Updates
(All Updates Only Packs)
Kaori Chan's Monthly Exclusive Thank You Gifts for TSV Supporters : 
Kaori Chan's Monthly Pin Ups
Kaori Chan's Monthly Full Scenes
Learn More -> 
What are Kaori Chan Monthly Thank You Gifts?
Read Recent TSV News :
News & Updates
Annual Pledging
(5% discount)
Polling / Voting :
Give Your Vote in Polling / Voting Now
=============================
My TSVM Release Packs Collection (and counting) :
Atelier Ryza
Atelier Ryza 2
Atelier Games
Blue Reflection

Fairy Tail
Night of Azure Games
Trails of Cold Steel 3
Trails of Cold Steel 4

Persona 4 Golden
Bullet Girls Phantasia
Neptunia Games
Death End re;Quest
NieR: Automata
=============================
How To & FAQ :
How To Use Game Mod

Frequently Asked Questions (FAQ)

Learn more about TSVM Repack here :
What is TSVM Repack?
Link to all of my posts (you can use the search bar or filter by tags)
Go To My Posts Page
About My YouTube Videos :
>> If you watch my game mod videos, but that mod is not here yet, don't worry.
>> All mods used in the videos will be posted here as mods packs.. 😎
Special Thanks to The Greatest Superheroes (Royal Blue Diamond Fencers) :
>> DarkEyeDragon
>> SJH7901
>> Randgofire23
>> Raspur
So, What is The Silver Vox ?

I am making & release mod packs for various JRPG Games, like from Gust, Idea Factory & XSeed / Falcom.
I have created many mods also for 
Atelier Ryza
and release them for free at the beginning. But I realize that so many JRPG games are lack of mods, even none to be found.
So I make TSV Mods Repack which consist of the mods collection of certain JRPG games (my TSV Mods are exclusive here).
In my packs, there might be some mods created from some different modders out there in some well modding communities and I very much respect all of them. So I make sure to include big credits for them in my packs and will spotlight some creators which I feel is necessary.
You will get everything you need to play game with mods with How To Tutorial and FAQ, and I will help you if you still get any trouble with setting & apply mods.
I will always make sure that my TSV Mod Packs are :
EASY To APPLY
Mods in my packs are placed and arranged in such a way, so all you need to do are just 3 steps for most of them.
>>  Backup, Copy-Paste, Play.. 😎
RELIABLE
I always test my pack as the first priority prior to release. And sometimes might also make beta version to be tested first by some of my patrons, to make sure there are no problem.
If there are still any, I will inform you and fix the packs and it will be tested again. I will also inform you promptly in My Discord (
https://discord.gg/h5ZScRf
) if there are important information of any bugs.
SAFE & FREE From Malware
TSVM Repack should be safe from any malware and other similar problems. I only use trusted sources when making packs and thoroughly check them prior to release.
But I am still human and if something slips through, I will inform you all immediately in Patreon, Discord and all possible channels.
I will being transparent about this, because I am an active gamer, play using my own mod packs also. I would rather not have any malware and something like that in my computer in my daily use.
AVAILABLE
My release version packs should be available to public within 3 days after I post them.
You can get early access to download my packs as soon as I post them by become Blue Fencer Patron. But if you wait patiently for 3 days, you'll eventually get my packs as they will be open for public access.
This TSV Patreon, TSV Discord and My Site (http://mod.silvervoxplay.com) are free from ads and pop ups. I allow others to rehost or reupload my packs, and if they have ads here and there, I have no control over them.
But from me, I guarantee you there are no ads and pop ups anywhere in my own places.
Thank you so much for your support and consideration.
Let's us have fun together,
The Silver Vox
$529.54 of $900
per month
If this $900 goal reached, I can finally quit my office job (yeay 😁) and dedicate my full time to TSVM and My Patrons. 

Iyaahoooo.. This is so incredible moment in my life.

I will consider to accept 1 or 2 commission mod (pack) request per month for certain game at a price. 

I also can buy a new big hard disk size and buy new laptop with higher specs, so I can create, update, test and release more mod packs every month.

And finally, there are more exclusive benefits / rewards for all of my Patrons every month.. 

Thank you soooo muucchh 10000..😊 

I really appreciate all of my Patrons support.
3 of 3
Become a patron to
Unlock 30 exclusive posts
Connect via private message
Recent posts by The Silver Vox
How it works
Get started in 2 minutes