SoberDwarf
is creating Video Game Design Documentaries
Select a membership level
8-Bit Supporter
Thanks! At this level, In addition to my gratitude, you'll gain:  
My appreciation!
Discord Access!
Channel Updates!
Includes Discord benefits
16-Bit Supporter
Thank you! In addition to everything above, you'll also get:
Your name in the credits!
A badge next to your name to show how long you've been supporting the channel! (3 months, 6 months, 1 year, 2 years, etc.)
Access to preview videos; up to a week early!
Includes Discord benefits
32-Bit Supporter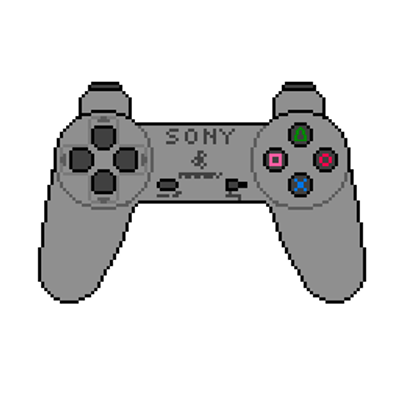 Thank you very much! Not only do you get the benefits of being a 16-Bit  Supporter, but you'll also get;
Your name in credits will be outlined in silver (the color, not the element.)
Includes Discord benefits
About
Hey there, I'm SoberDwarf. I'm a narrative designer, pixel artist, gaming historian and preservationist and aspiring youtuber.

When I was 2 years old, I was sat down in front of a NES and was exposed to my very first experience of a video game. Though I had no idea what I was doing then, it ultimately led me down a path where I knew that one day I wanted to make video games. Not knowing any better, I thought as a game designer you had to know everything about how to make a game. Programming, Design, Art, Writing, Music; so studied everything I could about games. I learned their history, their designs, their impact, learning what made my favorite games interesting and fun.

Then I learned that game designers don't make "all" the game. (Well, not usually, anyway.)

As a result, I have more knowledge than I know what to do with, so I decided to make this channel! I released my first video on July 6th, 2015 and I became a full-time creator in 2017 as an effort to grow my channel. (That's right, this channel is main job!)


You are supporting my research and creation of video game design documentaries!

...Listen, I get it, there is a
ton
of other gaming content out there, and many of them are just as great and deserving of support. I'm not anyone particularly special, I'm just a single person who is incredibly passionate about what they are doing.
However, I like to think the games I highlight
are
special, and more than deserving. YouTube is unfortunately governed by an algorithm that really only wants you to talk about what's tending or popular. I understand that's the business, but it also means that a lot of games oral history is going to be forgotten. There simply aren't many people out there highlighting the weird, obscure titles that ultimately shaped the history of what we played today. No one is telling their stories, not just regarding the game's narrative, but the stories of the people who made them.
Which is why I'm telling them.

For me, it's a way to give back to the games that brought me so much joy as a child. I try to give each game the time it deserves. I do my best to make sure all my videos are as well researched and as accurate as I can. I try to make it look and sound good as I can, and I absolutely make sure to capture as much of the intention and feeling as I can, because I feel these games deserve it.
Your support helps me keep doing exactly that. Without your generous support, a lot of these stories simply wouldn't be told. It goes to not only keeping the channel sustainable and not be a slave to sponsorships or an algorithm. Also, these videos take awhile to make. Because I have no sense of scale and I'll spend 50+ minutes talking going into the historical significance of a company that made... three games.
What Do You Get?
My thanks!

...Okay, so I know that isn't much, but you genuinely get my deepest appreciation for your support, and I really hope that the appreciation shows through my content. I know many other YouTubers try to offer a bunch of personal channel things, but I'll fully admit that I've overreached before to make sure you were getting a value for your support. I hate putting any sort of exclusive content behind an paywall. I'm not trying to be a 'personality' and pretend my anyone wants to hear my 'hot takes'. I am who I am, someone who loves games... and an admittedly bad businesswoman.
That said, I do offer what I can to show my appreciation, like your name in the credits of my videos, my writings about personal experiences that happened while I was making the video, channel updates, a place to hang out, seeing the video early while I make sure YouTube isn't going to copyright claim me over it and other silly things. I know what I'm able to offer isn't anywhere as deserving as your support is, and I can only hope my content is enough.
But seriously, you really do have my sincere gratitude.

$342.88 of $600
per month
Dedicated Production

At this goal, I can continue to dedicate myself to the channel and make a humble living! Not only that, but it also allows me to:

Pay for minor commissions and assistance!
Make minor upgrades to the production quality!
Work on more videos, streams and other projects!
Eat!
2 of 4
Become a patron to
Unlock 70 exclusive posts
Connect via private message
Recent posts by SoberDwarf