The Valleyfolk
is creating Your Show, Trivia Bidet, Hot Take, Sketches, and WORLD PEACE!
Select a membership level
Be In Our Focus Group
Access to BLOOPERS and BONUS QUESTIONS every Thursday and Friday, respectively! 
Get the full-length, uncensored Valleycast video!
Be a part of our programming by giving us prompts, improv scenarios, and truths n' dares!
Access to discounts on new merch! 
Be part of our "focus group," where you get SNEAK PEEKS on stuff we are working on so you can give us your feedback, as well as access to fireside chats, Your Show prompts, and our Patreon Lens! 
Be A VIP
Earliest possible access to our weekly podcast and full-length, uncensored video version! 
Even bigger discounts!
Access to our ONLY Patreon-exclusive show, Uncanny Valley.
Plus all previous rewards
VIP is cool, but what about SUPER VIP?!

In addition to being in the focus group and having early access to our live shows, we will ship you an annual holiday present. Also:
YOUR NAME will be listed in our credits at the end of every episode of Your Show.
Birthday shoutouts
Our annual holiday gift, pending two months at this tier!
INSANELY LARGE discounts on merch 
Plus all previous rewards
About The Valleyfolk
Hi, folks! We're in the process of rebuilding currently, as well as updating you guys on what's been going on. The description of the stuff below is a bit dated, but the core truth of why we do this has never been stronger or more relevant. We're excited to continue to grow this thing with you, and we'll see you very soon. 

All our love,
The Valleyfolk

--

The Valleyfolk exists because the world could use some friends right now.

We are a crowd-funded comedy collective that launched in January of 2018 and since then, thanks to the help of our incredible community of patrons, has managed to not only survive but actually thrive in this insane world of digital entertainment. We don't have a million subscribers, nor are we trying to obey algorithms or follow the trends to get us there. We believe The Valleyfolk is greater than the sum of its parts, and as such, we let our content speak for itself.


It's weird.

It's dark.

It's not for everyone.

But if you're here, it's probably for you.


The founding members of The Valleyfolk are Joe Bereta, Elliott Morgan, Steve Zaragoza, and Lee Newton. But we are also part of a larger community of friends, creators, and comedians hailing from SourceFed, the now-defunct-but-once-wondrous comedy/news YouTube channel. This cacophony of creative comics has helped The Valleyfolk find its own voice in a time when originality seems more and more scarce on the YouTube platform. This is a very professional sounding paragraph for what often amounts to fart jokes and french horns, but hey, it's a pitch, what do you expect?


We began The Valleyfolk with the intention of making whatever we wanted, without answering to anyone. Now, as we approach 2020, we want to do more of that, and take what we have learned and catapult ourselves to greater heights. Our patrons understand that it's not just about the copious amounts of high-quality exclusive content that they get as a member; it's about coming along on this very strange and wild journey with us. I mean, what if… what if we actually make it, and this weird brand of humor we have infects the masses?


Becoming a patron means you allow us to provide ourselves and our editors (and soon: producer!) with livable wages. Your patronage allows us to have an office (with internet!), health insurance, and money for when we need to buy fake blood, stupid props, or sex socks. Don't ask. It's important, but please don't ask.


Don't believe we use your hard-earned cash wisely? Here's a list of some things we've done over the past (almost) two years SOLELY because of this Patreon:


YOUR SHOW: Nearly every week, The Valleyfolk uploads Your Show, a TV-length YouTube show that mixes improv, sketch, and our patrons questions/prompts. It is our flagship show and has grown steadily since its launch— the point that we've even gotten some sponsors! Whoa!


TRIVIA BIDET: In case you think we're full of crap, there's also Trivia Bidet. From the mind of Joe Bereta (Barats & Bereta, SourceFed, Smosh) comes this demented game show that mixes trivia with, well… we'll call it "hygiene."


THE VALLEYCAST: The Valleycast is the official podcast of The Valleyfolk, which features some or all of the group discussing what they're excited about each week. It's unscripted, uncensored, and unhinged, and PATRONS get it earlier than everyone else.


BRING THE FUNNY: Thanks to our dedicated audience AND our friends within the community who silently cheer us on as we lose our minds, we even won a NATIONAL TELEVISION SHOW! HOLY CRAP! The Valleyfolk won the first season of NBC's Bring The Funny, and we did so by performing sketches we knew our audience (that's you!) would like. If that doesn't show the power of our weird tribe, I don't know what will. Magical spells, maybe?


HOT TAKE: Inspired by SourceFed, HOT TAKE is Elliott's stab at Daily Show-esque content, all shot in one take, on the first try, with zero cuts, and probably some messes that need to be cleaned up after. For folks who still enjoy social commentary but don't want to be bogged down by actual information, it's perfect!


BLOOPERS & BONUS VIDEOS: Our Patreon content is as high-quality as the majority of our other videos, if not even better! And they're exclusively for the folks who make all of this possible.


UNCANNY VALLEY: Uncanny Valley is our show for our VIP-and-up patrons. The way we see it, if you're forking over as much as you do for Netflix, then you deserve at least ONE completely exclusive piece of content that's just for you. Uncanny Valley mixes puppets with humans as they react to old SourceFed videos, other viral hits, or even unreleased Valleyfolk sketches! It's very good.


LIVE SHOWS: The Valleyfolk has done some live shows and we're gearing up to do more! Patrons usually get discounted tickets (depending on if we can arrange it), and they're a sight to behold. We sell out theaters and entertain you with stand-up, sketches, songs, poems, and good old-fashioned riffing.


AND MORE! Is it worth it to mention the merchandise we've released, the songs we've written, the standalone sketches we've done, the guests we've had, the things we've guested on, the partnerships we've formed or any of the other REALLY FRICKIN' COOL THINGS we've accomplished in a very little time? I mean, I did say we want to let our content speak for itself. But then I did still kind of mention those things by not mentioning them, so… yeah… I'll just let this paragraph (not?) speak for itself? You get the idea.


We're making moves. COME JOIN US, YOU ATTRACTIVE BEAST!

Elliott will permanently dye his hair whatever color the patrons choose!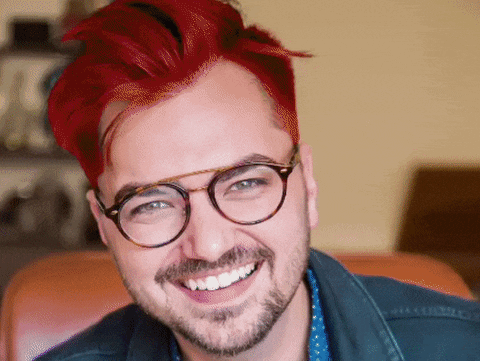 1 of 2
Become a patron to
Unlock 619 exclusive posts
Connect via private message
Recent posts by The Valleyfolk
How it works
Get started in 2 minutes