TheWalrusJockey
is creating The Mad Cartoonist, Two Week Notice and more...
Select a membership level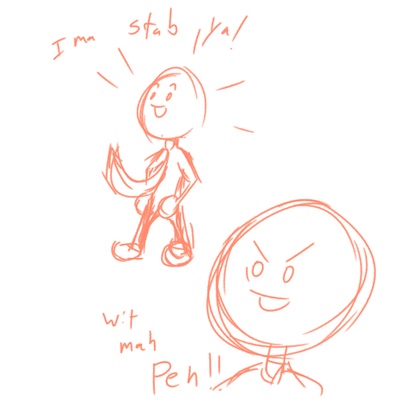 Thank you Mention!
All Patreons will be thanked in the finished product for TWO WEEK NOTICE and any further projects.

Print of your Choice
Signed (or not signed) print of anything produced on Instagram. 
If i don't have it available to print, I'll figure something out.

"Imployee Applicant"
Limited (100 of 100 remaining)
Your basic likeness (or name) will be featured to create a character in Two Week Notice. This tier is for Entry Level Imployees. No Previous Experience required. *Must have reliable transportation*
Responsibilities: 
-Basic Order Following
-Attention to Time Schedule
-Must work well with others
-Must not eat paste
About TheWalrusJockey
Would you like to hear a story?

Welcome to my Patreon, a place where you can support me as a content/ comic creator. I am currently going through a difficult (but not an Impossible) period in my life, but it has inspired me to pursue my first project, "Two Week Notice".

If unable to provide Monetary assistance, please consider informing your friends and family of my work on Facebook and Instagram.

I've been drawing all my life, but never fell into the world of art and only stayed in the little worlds in my head. Not very educated on the subject so please forgive my rust, I hope to learn and get better as I continue my craft. Recently we have reignited this love and sacrificed a few forms of entertainment to fulfill this passion, (Video games, Binge Streaming, etc.) and I have been terrified to get rid of this creative bug.

The Goal is to be able to support myself for the rough road ahead, medical expenses aren't cheap. Additionally, it would be nice to make a living doing this...

Breadcrumbs and Motivation
This is more of a personal goal to prove to myself i can get past this first goal. Once I hit this, not much will change but I will be moving faster and with more passion.

I will also start leaving Breadcrumbs, Teases for future projects and behind the scenes of Two WEEK Notice for Patreons

1 of 6
Recent posts by TheWalrusJockey