TheWingless
is creating Creative Wonders and Inspiration
Select a membership level
Kiwi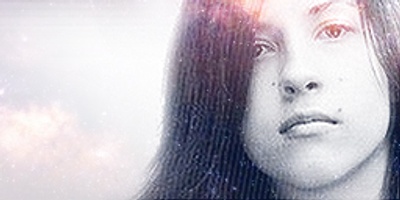 Never to be underestimated, the Kiwi-tier shows that you don't just want to wish me well: you want me to hit the work hard with everything I've got. Your contributions at this level let me know I'm doing something right - and keeps me going.
Ostrich
You've been a Wingless fan for some time now, delighting in the music, art, writing, and inspiration. At this tier, I can really start to cook with much grander ambitions and smoother polish - and you can watch!
At this level, I'll reveal exclusive works-in-progress, conceptual documents, wire-frames, etc. of any and all projects that I'm working on (that aren't covered by a Non-Disclosure!). Don't just watch what I do, watch how I make it!
Cassowary
I've been in the video game industry for a long time, and you know what I've discovered?
The whales exist, and they know how to party.
That's why the Cossowary tier exists - best of the best, with honors. You are the ultimate Wingless fan. You've heard the remixes, seen the fine art, read the stories, and played all the video games I've made over the decades. You recognize that the best is yet to come and it's time to take it to a whole new level. 
As with the previous Tier, you will have access to all the work-in-progress materials as they become available. You will also have access to TheWingless' exclusive vault of hidden projects. These include old remixes, unseen artworks, original music, stories, etc. You've supported TheWingless in a big way - time to get the really juicy stuff! 
About
-
Hello
TheWingless
fans!
My name is John, a programmer / artist / designer in the video game industry for fifteen years. I'm also the proprietor of 
thewingless.com
- which has been around for nearly twenty years! I love making all kinds of cool stuff, from 
video game remixes
to 
living paintings
to 
creativity apps
. I've been making internet coolness since the All Your Base days of the internet... kinda making me one of the oldest proprietors of digital entertainment online
ever
!
Everything I've done for the past twenty years (seriously, back during the porkchop sandwiches G.I. Joe days!) has always been in your honor, and I love amusing and inspiring you. Thanks to sites like Patreon, now I can set my ambitions much higher. A lot of the fun stuff you see actually takes real money for stock video, licencing, and outside help. Yeah, I out-of-pocket like you guys.
Here, I can find a way to serve and inspire you better. Plus, if I can make a buck from a silly little 
story told through emails
, well that's a real feather in my cap too! Your support means so much to me, and every donation is a very real brick that I can use to build you a creative empire.
Thanks for making it this far. It has been my honor to create for you - and I hope to do it for a thousand years more.
-J
Start a new music site.

TheWingless is mostly known for excellence in music, specifically video game remixes. It's been far too long since I've recorded, and I've been practicing for years. If I know the fanbase is out there and wants to hear more, I'd love to make a return to the music scene.

The money used for this goal will be used, as per usual, for liscencing fees for the software I use (adobe is really expensive with the kits I have!), stock video, and outside consultation. I'll create a new Wordpress site which will hold all the old music, as well as cradle new works as the years wear on.
1 of 1