Laurie A Rivers
is creating The Awake Space
Select a membership level
Mystic Muses (TikTok Love)
Good Karma - Blessings - Best Wishes & Ducky Kisses

Mystic Muses  are amazing hoomans supporting Laurie's astrology forecasts, mini-lessons, and lives on TikTok.

Mystic Muses get to suggest video content and lives topics for TikTok and every week one lucky Mystic Muse gets an astrology question answered on TikTok with a mention.

Astro Adventurers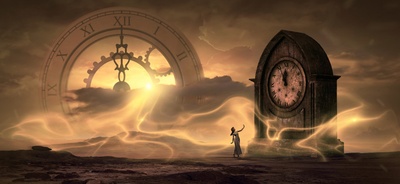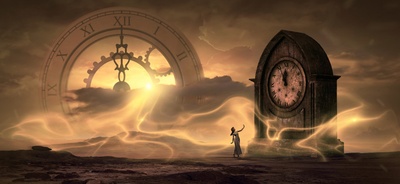 Stay on top of the crazy astrological climate as we move past 2020 with spooky accurate video horoscopes. Laurie doesn't just tell you what's going on, she helps you with strategies to avoid pitfalls and make the most out of opportunities.  

You get early access to Laurie's short powerful TikTok content, plus Patron only forecasts,

Mini-Astrology lessons sprinkled in each month to help you make sense of your natal chart help spice things up.

Plus: 20% off Astrological Readings  & Workshops by Laurie 

Living By Luna
Want to learn the technique that Laurie uses to create spooky accurate forecasts?  Understanding how the moon transits (moves around) your personal natal chart is one of the best ways to get a "feel" for astrology and keep your eye on the astrological weather. Whether you know nothing, a little or enough to be dangerous, about astrology, this is a fantastic tool in your mystic toolbox.

Basic intro to astrology included with video instruction, plus a monthly virtual meetup with mini class and Q&A.

Plus 20% off Readings and Workshops by Laurie

Living by Luna Monthly Class/Meetup
About Laurie A Rivers
If you're looking for a funky fun way to surf the cosmic tide while figuring out your path forward post 2020, then you've landed in the right spot.
Welcome to the Awake Space
The Awake Space is your home to learn about astrology, expanding consciousness, with a side of mystery school. Whether you've been woke for a while or just now wiping the sleep out of your eyes, this is your homebase.
Hi! I'm Laurie, polymath professional astrologer and cosmic surfer. I was born woke (a long time ago) with all kinds of clairs, and let me tell you... the world wasn't ready for me.
I spent decades studying everything from Anthropology to Astrology trying to figure out this thing called being human.
I "came out" in 2020 writing about astrology and consciousness at WokeAstrology.com, knowing our time is finally here. It was pretty exciting to see how many people on Reddit wanted to read my posts. Then in October 2020 I joined TikTok (mostly because the Orange man wanted to ban it...) and holy mother of Jupiter!  You're awake, you're ready and I am so excited to see you!! I've been waiting for you my whole life!  
I do mini forecasts on TikTok, host lives where we discuss everything from astrology to energy work, consciousness and manifestation. If you haven't seen my work, head over to check me out:  
Laurie On TikTok


If you're ready for a mystical magical mentor, I'm excited to be yours.
By becoming a patron, you'll instantly unlock access to 76 exclusive posts
By becoming a patron, you'll instantly unlock access to 76 exclusive posts
Recent posts by Laurie A Rivers
How it works
Get started in 2 minutes