The Grey Rooms
is creating Horror fiction podcasts
Select a membership level
Stalked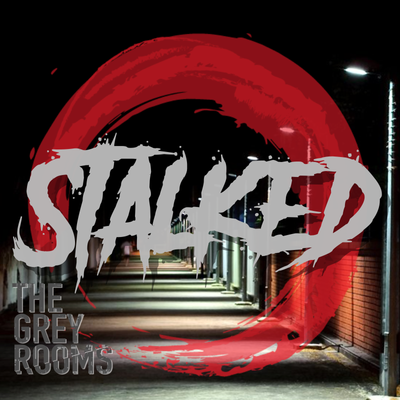 • No rewards, but the fact you love us so much you're willing to part with $1 a month means the world to us.

We currently pay our wonderful voice talents for their contributions to the show, as well as the authors who craft stories written exclusively for the Grey Rooms experience. Every dollar you pledge goes to support them and their hard work, and allows us to pay for hosting and equipment fees.

Your faith in us allows the creation of a truly unique podcast experience. Thank you from the bottom of our hearts.


This does not mean you are off the hook. Something is watching you. If you look over your shoulder, you might catch a glimpse of it. Your existence is known. You will not be able to hide now.
Marked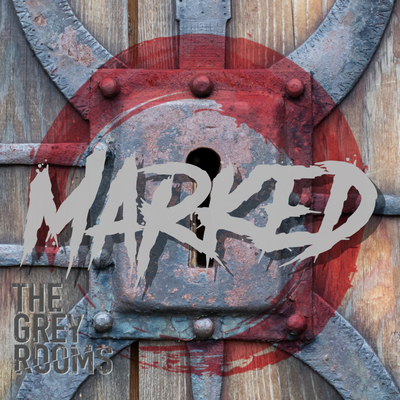 • Shoutout when first joining

• 2 Days Early Access to all episodes

• 1 bonus patron episode, fully produced

• Access to some creator posts (random)


You have been marked by The Grey Rooms. You cannot explain it, and certainly no one believes you when you try. It started with your dreams. You would find yourself standing alone in a dark room with the only light coming from underneath a door. Sometimes you would try to flee into the darkness and other times you would open the door to see what lay beyond. During those moments when you dared to open the door, you saw nothing but blinding light and the sense that someone or something had become aware of you.
Condemned
• Shoutout when first joining

• 3 Days Early Access to all episodes

• 2 bonus patron episodes, fully produced

• The Grey Rooms small decal stickers to show your support

• Monthly Q&A invitation with all of the Grey Rooms crew (posted on a Monday, top 10 questions answered by Friday)

• Coupon code for 10% off merch store

• Early notification about future merch designs in a post if any are upcoming (a week early)

• Access to most creator posts (except opinion polls)


What started as dreams are now manifesting themselves in reality. Just the other day you opened your closet and found yourself staring into a world so alien that you shrieked in fear and slammed the door shut. You have begun to hear whispers everywhere you go. They speak of terrible things. You have tried to get answers and find a way to stop whatever curse torments you. "There is no escape," the whispers tell you. "You are one of us now."
About
The Grey Rooms Podcast
is a horror anthology set within a serial audio drama. The main protagonist is stuck in a hotel, and every time they pick one of two rooms, they end up experiencing
death
through the eyes of another person. Everyone dies at the end on this show, folks. It's scary stuff. And with over 350,000 downloads, the podcast continues to deliver on its promise since day one; 5-star quality scares in an immersive audio environment. Join us and Samantha Winters as Season 2 is currently in production.
The Grey Rooms Podcast
is brought to you by the following souls:
Jason Wilson
- creator, audio engineer, sound design, actor, Patreon
Brian Black
- season 1 & 2 narrative writer
Michael Zenke
- season 2 & 3 narrative writer
JM Scherf
- composer, music design
Graham Rowat
- assoc. producer, actor, graphic artist, social media
Brooks Bigley
- social media, graphic artist, Patreon
Cassie Pertiet
- graphic artist, website design, merch store
Visit our new and improved website at
http://www.thegreyrooms.com

You can check us out on
Facebook

And while you're there why not join our
Emotional Support Group
We're also incredibly active on
Twitter
We have an
Instagram
as well
And finally, we have a community on
Discord
. Why not jump in and have a nice little chat with us about the podcast (or anything really).
Money is the root of all evil, and as such, things don't come cheap. Podcasts cost money to maintain and deliver the highest quality material for your ears.

We are currently paying our wonderful voice talents for their contributions to the show, and the authors who craft stories written exclusively for the Grey Rooms experience. Every dollar you pledge goes to support them and their hard work, and allows us to pay for hosting and equipment fees.

Help us to keep bringing you the best in horror audio. It's quid pro quo. ;)

Thank you for your support,
The Grey Rooms Team
1 of 5
Become a patron to
Unlock 175 exclusive posts
Connect via private message
Recent posts by The Grey Rooms