The Mind Unleashed
is creating Articles, Blogs, Graphics, Videos
Select a membership level
Reader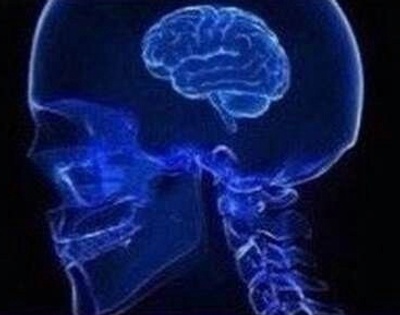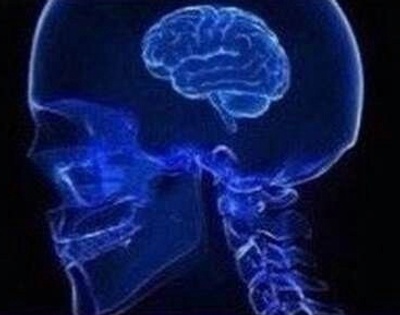 TMU readers are our loyal readers and allies in the fight for truth war against censorship. Readers can rest assured that they're helping independent media survive despite the obstacles we face. 
Supporter
TMU supporters are our partners in battle. This fight isn't easy, but with supporters on our side, we know we will come out on top. Thanks to TMU supporters, the truth will prevail. Supporters will also receive a free sticker as a thank you. 
Expanding Mind
TMU Expanding Mind supporters are the fuel that keeps The Mind Unleashed running. Expanding Mind supporters will receive a free sticker and an invitation to join an exclusive chat on Telegram where other Patrons and TMU staff can stay connected. 
About The Mind Unleashed
Thanks for visiting The Mind Unleashed on Patreon!
Now that you're here, we have a really important question for you: if you had to choose
RIGHT NOW
, would you rather rely on corporate sell-out mainstream media to keep you updated about the world? Or would you rather support independent media like The Mind Unleashed for a few bucks a month (or more) and continue to have free access to a perspective that isn't dictated by big money or special interests?
If you've been a reader of The Mind Unleashed for virtually any length of time, you're likely well aware of the challenges that independent media is facing. Social media and
those who act behind the scenes
(
including the U.S. government
), don't want you to
think freely
. They don't want anyone to question the narratives
they feed
to corporate, mainstream media and they give preferential treatment to those giant media conglomerates that parrot government talking points.
If you connect with The Mind Unleashed on Facebook, you may have noticed an occasional reduction in posts to our Facebook page or other platforms. Social media platforms never let us rest and are constantly punishing free thinking accounts while changing the algorithms without warning. Sometimes this causes us to reduce our posting or self-censor, which is one of the hardest things to do as an independent news outlet. You have a right to know what's happening in the world but social media giants are trying to push us into a corner so we can only cover certain topics. One of the only ways for you to avoid being affected by this, is to connect with us directly at
TheMindUnleashed.com
.
As we already mentioned, as a fan of independent media you're likely well aware that we're being censored constantly and from every direction. It isn't only us. We see our friends and partners letting writers go, cutting back on their output, or shuttering their operations completely. It's a terrible event to witness in an age when we need the truth now more than ever.
Over the last couple of years, despite our follower count growing to over 9 million on Facebook (WOW!), some of our posts only reach a few hundred people.. or less! That isn't organically possible. It really doesn't make any sense until you watch our traffic in realtime, next to Facebook's analytics, and witness where the powers that shouldn't be literally pull the plug on our posts. Articles that would have brought 1000s of readers to our website a few years ago now barely manage to bring 100 within the first few minutes and often that drops to less than 5 within an hour. Nine million people want to see our content, but only a few hundred people make it our website.
That's the harsh reality we're dealing with. The Mind Unleashed employs a team of web editors, copy editors, graphic designers, journalists and more and, as frustrating as it is, we rely on Facebook to drive traffic to our website in order to earn revenue from those pesky ads. But if you don't see our posts on Facebook, chances are you aren't making it to
TheMindUnleashed.com
, and that means we earn $0 and can't pay our staff.
We have plans up our sleeves to remedy these problems, but when we're constantly being hit with new obstacles from Facebook, like the recent banning of our web editor and our reach being completely decimated following the democratic presidential debates and our comprehensive Epstein content, we often don't have enough time in the day to move forward with these new ideas.
This is where you come in.
Whether it's The Mind Unleashed or another independent media outlet, please make visiting websites daily a part of your regular routine. Don't rely on social media to be the middle man because social media doesn't want us to reach you. You wouldn't go to a Best Buy that hides the product you want in the dark basement when you could just get what you want down the street, from the source. Don't let Facebook, or any social media outlet, manipulate what you see, read, and do. Take charge and don't be bullied.
Support independent media so we don't have to rely on revenue from those pesky ads. We know you don't like those ads. We don't like those ads, but until we get the ball rolling in other areas we're stuck with them. You can support us here on Patreon for as little as $1 per month. A little goes a long way.
We could be like those well funded mainstream media outlets that literally force you to pay to access their content or turn off your ad blocker, but we're not. And we're not going to do that. We believe that you have a right to know what's happening in the world and we encourage other outlets to republish our work
for free
. News shouldn't be for profit, but news outlets do have to cover operating costs. If you use an ad blocker, toss us a couple of dollars every month on Patreon to make up for it.
If you've made it this far, we want to thank you for standing by our side and for considering supporting us here on Patreon. We hope you'll tell your friends about The Mind Unleashed and educate others about the obstacles that independent media outlets are constantly facing. If independent media disappears—which it very well might—the government and corporate narratives will be the only ones out there and that's not something we're willing to let happen easily and you shouldn't either.
Thank you for trusting The Mind Unleashed. 
Every contribution, big or small, will go directly into funding 100% independent journalism. Check out our new Patreon tiers - there's something awesome for everyone!
When we get to 150 Patrons, we will invite all 150 of you to join TMU staff for a special video chat!
1 of 2
By becoming a patron, you'll instantly unlock access to 1 exclusive post
By becoming a patron, you'll instantly unlock access to 1 exclusive post
Recent posts by The Mind Unleashed
How it works
Get started in 2 minutes