The Performer's Guide
is creating Mentorship for the Modern Performer
Select a membership level
Special offer ending today at 8 PM
Tip Jar
Are you gaining benefit from The Performer's Guide? Do you love what The Performer's Guide is creating? Show it by leaving Krystin Railing a generous tip in the tip jar!
This is a low commitment, low expectation way to show your support of this unique program! Every dollar adds up, so dont be shy to leave just a tip!
Join "Tip Jar" teir on Patreon and gain the following benefits each month:
Personalized welcome message
Public Posts
Tip Jar Patron-only posts
Email Subscription
Select Exclusive Articles 
Free Webinars
Backstage Pass
Wanna hang out Backstage with Krystin Railing and her crew of International Superstar Entertainers and get access to tons of valuable information not shared anywhere else?
Join "Backstage Pass" tier on Patreon and gain the following benefits each month:
PLUS
Access to Performer's Guide Backstage 
Early access to new program launches
One Time 15 Minute Meet & Greet Call 
All Get Your Act Together blogs
Backstage Only Youtube videos
30 Minute Q&A Call
Special Offer • 4 hours left
Join Backstage Pass tier or above to receive a 30 minute Q&A call with Krystin Railing!
Online Courses
Limited (9 of 15 remaining)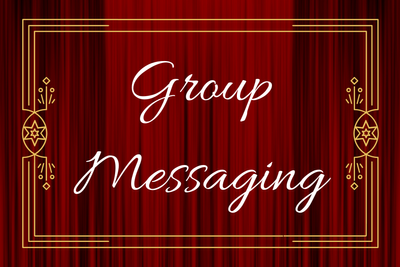 Would you like to get access to The Performer's Guide Online Courses? Join The Performer's Guide Online Courses tier on Patreon!
Tip Jar Benefits 
Backstage Pass Benefits
Plus:
Access to The Performer's Guide Online Courses
Access to recorded group Webinars
Access to recorded group Q&A Videos
Exclusive Articles 
About
Welcome to The Performer's Guide!
What is The Performer's Guide?
The Performer's Guide is a Business Coaching and Mentorship program for professional performers who are looking to break into show business. This Patreon page offers a variety of services including tutorial blogs and videos. This program supports performers in running a successful and thriving performance business
Who is The Performer's Guide For?
The Performer's Guide is specifically designed for professional performers, who want to, or are currently small business owners and entrepreneurs. This program supports Singers, Dancers, Musicians, Circus Performers, Actors, and any public figure looking to monetize their brand.
About This Patreon Page:
This page is designed to give users a way to support this project. It also allows you to view documents, resources, and templates only available to my 1:1 mentorship clients and online course. You can be as involved or not involved as you wish! You can be a silent supporter and just sit quietly knowing you're doing an awesome thing, or you can dive into the community, get to know everyone, throw out suggestions, etc. Completely up to you!
Why Support this Page?
The short answer is that It takes a lot of time to write articles. I've already spent over 1,000 hours compiling the information that's public on my website. I also want to start releasing videos on YouTube. That takes an additional amount of time to do proper recording and editing of the content in order to make it presentable and easy to follow for the masses. If I'm putting these hours into running this business, I can't make money elsewhere. Help me help you!
Join the Performer's Guide Community:
For access to tons of FREE RESOURCES please visit The Performer's GuideWebsite and check under the "Resources" section of the top menu!
Please be sure to give The Performer's Guide Facebook Page a LIKE to get access to freebies, specials and offers I post monthly!
You may also follow The Performer's Guide on Instagram!
For acces to the Performer's Guide Backstage group, please become a "Backstage Pass" patron!
Still have questions?
Shoot an email to
[email protected]
and I will help you out!
$2,019.16 of $2,300
per month
Currently i am hoping to generate enough income to comfortably pay my rent, utilities and business expenses so I can fully focus on generating the content performers need ro run their business.
1 of 4
Become a patron to
Unlock 96 exclusive posts
Connect via private message
Recent posts by The Performer's Guide
How it works
Get started in 2 minutes