The Phoenix Enigma
is creating AMAZING Videos and Articles (De-occulting the globalist agenda)
Select a membership level
Freedom Rising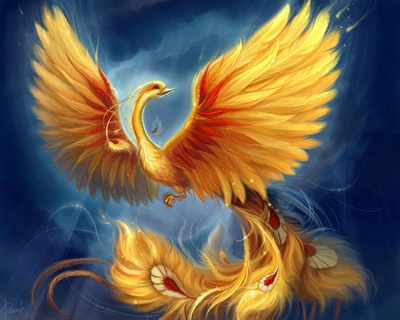 A "couch change" option for supporting Truth, Freedom, and Amazing Content...A tier anyone can afford... 
Flames of War
A sustainable donation option which will begin to help offset the costs of creating the content I do. 
Phoenician
"Welcome to the Revolution"
Become a Phoenician and truly support the work being done here at ThePhoenixEnigma.
About
I'm
Cory Daniel
and you have found "ThePhoenixEnigma" I am a nearly full-time writer/researcher as well as Video content creator. As a Political Occultist and Esoteric Analyst, the core of my work is dedicated to uncovering, decoding, and exposing the Masonic fingerprints and occultic symbolism embedded throughout the Phoenix, Arizona area. As of late, however, the scope of my work has broadened to include the de-occulting of current news and events in the U.S. political system. 
I am currently producing between 2 and 4 videos per week and releasing them to YouTube and Real.Video, with the goal of eventually moving completely away from YouTube. At the same time, I am conducting research on various topics which is usually released in the form of an article, while simultaneously completing the writing of my first book. As you can imagine this is a lot of work and requires nearly all of my free time. As of late, it has also cut into my available time for work and I can simply no longer afford to continue creating this level and quality of content at a loss. 
MEET PATREON
Patreon is a membership platform which provides tools for creators to run a subscription content service and capitalize on their hard work. Patreon is also a platform which allows people to directly sponsor content they feel is worthy and wish to see more of. But more importantly, Patreon is a way to build relationships and provide exclusive content and experiences to subscribers, or "patrons." It is the ultimate in free market economics. 
Your Support makes a huge difference


Patreon allows you to directly support your favorite creators and causes by putting your money directly into the hands of those who are doing the creating. Aside from the transaction fees in the exchange of money, there is no middleman here; no ad companies or lawyers making a commission. The money you pledge to my channel will go directly to me and I, in turn, will use it to create content we both love. 
Your donations will go to the operating costs such as;
Web hosting and website development, 
Equipment upgrades
Internet connection
A small budget for traveling to locations and creating content on scene. My mid-term goal is to generate enough donations to take road trips to extremely occultic locations and shoot an onsight short documentary there. 
Membership Tiers and Rewards 


Simple, NO PAYWALL. My goal is to keep this simple and concentrate on CONTENT. My intent is to build a community, not a profit center. Please choose a tier you feel is appropriate or choose your own amount. Thank you. 
Once WE reach 500.00 a month I will start interviewing one Patron each month. I've conducted one interview in the past and it was a great experience. I have received some of the best comments from readers and I would love to get to know them better.
1 of 1
By becoming a patron, you'll instantly unlock access to 54 exclusive posts
By becoming a patron, you'll instantly unlock access to 54 exclusive posts
Recent posts by The Phoenix Enigma