Therbis
is creating graphic novels
Select a membership level
Flying Racoon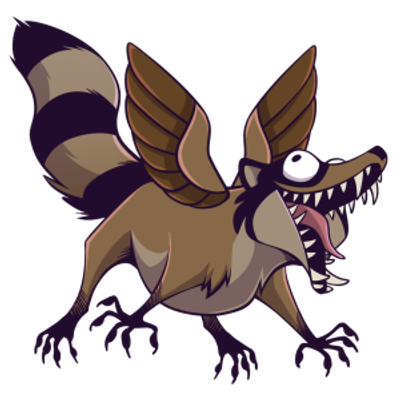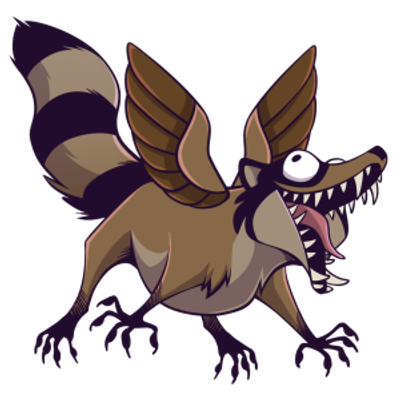 early access to 2 brand new pages (1 of each comic)
 Discord rank marking you as a supporter
 digital PDF download of completed chapters
Includes Discord benefits
Patron-only posts and messages
Unstoppable Rex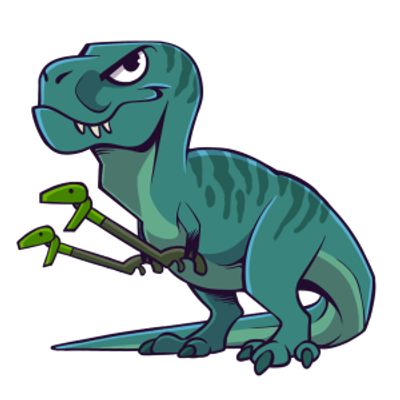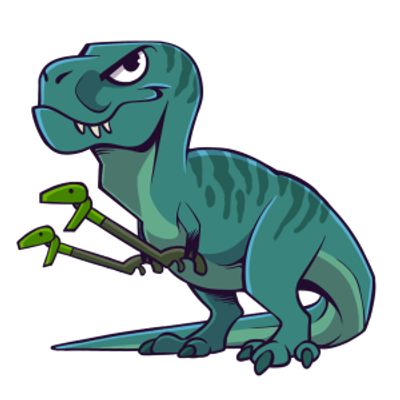 early access to 4 brand new pages (2 from each comic)
 access to supporter only comic developement (3rd comic)
 your name in the printed versions for being a supporter
 access to Patron only livestreams
3 months loyality gift of 6 stickers of your choice*
*don´t forget to message me with your adress to claim after the 3 months
Includes Discord benefits
Patron-only posts and messages
Sticker Dragon
early access to all 12 brand new pages (6 of each comic)
pick 15 stickers of your choice, delivered to your door *
10% off on commissions in the month of pledging (for commissions up to 500€)
your name in gold in the printed versions for being a supporter
6 months loyality sketch reward **
*dont forget to message me with your adress to claim
**throw a message about claiming when pledged 6 months
Includes Discord benefits
Patron-only posts and messages
About Therbis
Hello! My name is Nathalie Pähler
, also known for my artists name 
Therbis
.
Im a fulltime freelance artist from Germany and my passion is wildlife, prehistoric and fantasy creature arts. I have spend many years educating and studying design and illustration, had many more years of self teaching me new skills of art and anatomy. Even as a kid I always had a lot of fun writing stories, hundreds of pages, but making it all visible in the way I saw it in my inner eye, was the best thing I could imagine. That would be a comic and so, many many years later after a lot of learning, trying and skilling up I went for it. Here we are!
Why Patreon?
The biggest enemy of regular, fast page release is time. As a fulltime freelance artist, it is hard to find enough time producing more pages and publishing them. Patreon is a way to support my work on the comic, the more supporting people there are, the more easy it is for me to put page producing higher up on my priority list since Im not missing out on the money I need to pay my for my living. My goal will be to reach a support level where I can spend my time completely on making more pages and maybe even more stories.
Benefits of supporting: 
- Read up to 12 pages ahead of public (6 on each comic)
- Unlock the Patron only comic "Dyten" 
- Special ranks on Discord showing you as a supporter
- Get stickers and pins sent to your door
- Receive 10% off on custom commissions 
- Once the comics get printed, you will be mentioned as supporter in it
- Sit first row when new content gets teasered
- Access to Patron only livestreams where I draw on the comics
- Stay for longer and receive special loyality rewards
- And finally: Your support helps keeping the storys to be continued
The comics :Tainted Hearts
This was my first ever tried comic, though not the version you know I started in 2020. Back in 2009 I had the first attempt in drawing the comic, which was then named Clout Heart. Due to inexperience and stuff like school, I did not manage to continue the comic further than two pages. Later on I had 3 more attempts on it, never reaching more than 12 pages, but continuously refining the story.
In 2020 I was finally able to work on my comic with the attention it needed from me, and really enjoyed to share the story of a fantasy wolf pack struggling with racism and how to look behind someones bloodline, to learn trust them and see that they are not that different.
The Devils Demons 
A year after I had started Tainted Hearts, I decided to even do a second comic but this time a prehistoric one, a dinosaur comic. From the experience of Tainted Hearts, I was able to keep the page flow up and not having any of the two comics sinking.
In The Devils Demons we follow a group of three dinosaurs who decided to make a survival together after a nature catastrophe had destroyed the land and killed their families. One of those three though is a carnivore, but despite that they still managed to grow big and happy. Time will tell if the friendship can stand strong against a herd of strangers that someday comes into their lands and show great disgust about their unusual friendship. 
Dyten
A short time after starting to publish The Devils Demons, I even started on a third comic, this time though a Patreon only. This comic will never make a public appearance.
The story is about a Diabloceratops called Dyten, waking up on a unknown place, a horn hit off, covered in blood and accompanied by two dead bodies. On top of that: He cant remember more than only his name! He now has to try solve the riddle of what put him in that situation, who he is, and why headhunters are continuously following him!
(All comics, especially Dyten, can include bloody scenes like when hunting for prey and are that for marked as adult content.)
Links
Want to read the currently public comics pages before pledging?
On my website 
www.therbis.net
you find both comics in full length to read (not Dyten). Only supporters will of course be able to read newer pages ahead.
You can also read the comic on the official comics
Discord
, there you can also chat with me and other artists and sometimes catch me drawing live, if you are supporter of certain ranks, you even get access to the comic live drawing sessions. Supporters of the comic will also get special ranks in Discord to show they are special supporting people!
If you are looking for a different platform like social media, head over to my 
carrd
site, there you will find each and every page I am on.
Thank you all for being here and considering (or already are) supporting! <3
~Therbis
At this goal point I can work fulltime and concentrate only on my webcomics, post more pages in shorter time, bring side storys of characters like Noktus and design some pretty goodies!

1 of 1
Become a patron to
Unlock 47 exclusive posts
Connect via private message
How it works
Get started in 2 minutes