Brandon Calabrese
is creating daily YouTube videos and programming projects
Select a membership level
DIRECT ACTION VIRUS
All Patreon supporters have their pledge shown LIVE on stream (if I am streaming as you pledge), so I can thank you personally as it happens :)
Access to my patron feed and the "DIRECT ACTION VIRUS" role on my discord server! (
https://discord.gg/thirtyvirus)
____________________
Some facts on Direct Action Viruses in real computers: This virus targets a specific file type, most commonly executable files (.exe), by replicating and infecting files. Due to its targeted nature, this virus type is one of the easier ones to detect and remove.
Includes Discord benefits
WEB SCRIPTING VIRUS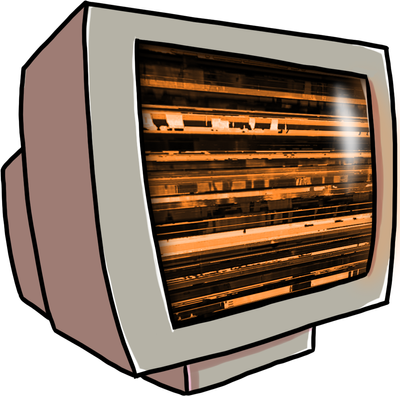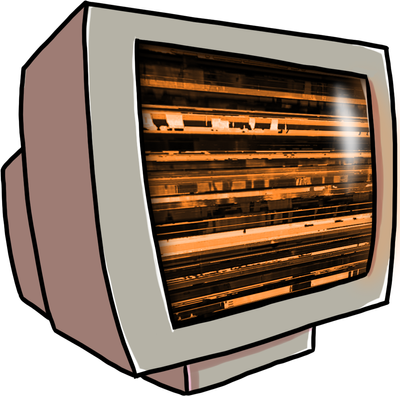 You get access to the #donor-chat channel on my discord server. Here you can have a direct line of communication with me, and other monthly donors!

The "WEB SCRIPTING VIRUS" role on my discord server!
+ all previous rewards
____________________
Some facts on Web Scripting Viruses in real computers: This sneaky virus disguises itself in the coding of links, ads, images, videos, and site code. It can infect systems when users download malicious files or visit malicious websites.

Includes Discord benefits
BROWSER HIJACKER
Every Sunday I will make a post here on Patreon with my plans for the week. This can let you know what I plan to upload, what footage we have saved up, and some non-YouTube plans that I have. Through replies you can directly influence my week with suggestions and requests!

The "BROWSER HIJACKER" role on my discord server!
+ all previous rewards
____________________
Some facts on Browser Hijacker Viruses in real computers: Easily detected, this virus type infects your browser and redirects you to malicious websites.

Includes Discord benefits
About Brandon Calabrese
NOTE: I have moved these benefits to my YouTube Membership tiers. It is too difficult to get people off-platform. If you would still like to donate on Patreon you still can, but I am reserving the tier benefits for YouTube Members.
Hello! I'm Brandon "ThirtyVirus" Calabrese, a programmer and game designer from New York, USA. For roughly 10 years now I have been chasing the YouTube dream, and only recently have I found an audience in the Hypixel community. For years, I made daily videos of the "Let's Play" variety, with occasional projects that are scripted and have higher production quality. As time went on, the quality of my uploads has increased exponentially, thanks to finally finding something that I am passionate about, as well as teaming up with my god tier editor (Fezzy). I've been putting more and more effort lately into making videos of more value than a typical LP channel, and want to soon get to the point where every video of mine is special.
It's been a personal goal of mine (ever since I played Minecraft for the first time) to make my own games, and growing up I always struggled to make time for it, considering the YouTube goal and school. In 2020 things changed for me though, because now I no longer have to worry about putting my time into classes. That being said, I have been occasionally programming Minecraft plugins for some of my (personal favorite) videos, but still find myself stressing almost on a daily basis about YouTube stuff, and programming projects keep getting put on the shelf.

Making videos can be expensive. As of right now, my most expensive video is "ThirtyVirus before YouTube", which cost $350 and 1 month of waiting in digitizing 17 8mm video tapes, $300 in editing, and $150 in equipment. That video likely won't make back half that in ads, so you can imagine how stressful it can be offset even the editing cost every single day D:
Ok, the main reason that I am making a Patreon is a means to make my crazy ad-revenue driven life a bit more consistent. I oftentimes find myself struggling to be creative because of stresses of keeping up with editing costs and stretching Hypixel SkyBlock's content to keep up with my daily upload schedule. If I was to gain some form of consistent income (such as an active Patreon page!) I would hopefully be able to ease up on trying to "stay in the green" and upload videos that I like even if the expenses eat up the revenue each video generates.
I do my best work when I'm relaxed, and someday I hope to achieve a sense of financial security so that I can focus on doing the things that I love. Thank you for reading and I hope you choose to support me, I'm (at least mostly) sure that you won't regret it :)
- Brandon "ThirtyVirus" Calabrese
At this goal, I would be able to rest easy for TWO videos each month, even if they completely flop and I lose $150 each in expenses. With my current goal of uploading 25% non-hypixel skyblock videos, this grants me 8 days of safety :)
1 of 7
Become a patron to
Unlock 17 exclusive posts
Connect via private message
Recent posts by Brandon Calabrese
How it works
Get started in 2 minutes