Todd Gross
Creating Insider Content and Connections
Select a membership level
Club Member
This tier is your opportunity to receive something you've been asking for…MENTORSHIP! I'm ready and energized to help you navigate the confusing world of the Video and Internet Marketing Niche!

As a Club Member, you'll receive my monthly newsletter jam packed with marketing tips and personal anecdotes on how you can copy my success!

I'll preview upcoming products in the internet marketing niche and interview their creators. I want to help you get a head start on all the amazing software that's being released before it goes public. I'll help you avoid buying what you don't need, or already have, and guide you towards the good stuff!

In addition to all that insider info, I'll have monthly freebies for my club members! That's right, no extra cost to you! This will include training, apps, or free services that I'll offer
you. It's a FREE MONTHLY GIFT!

But perhaps most importantly, whenever you have questions, you can, as a club member, reach out to My Team and me, and we will get back to you ASAP! This kind of real access
is very, very rare in the Internet Marketing niche, and is even better than what you would find on a Facebook group or any other forum. This is direct-access!


Access to Monthly Insider Newsletter

Sneak Preview on Upcoming Products

Club Member Monthly Gifts (App, Training, etc)
Beta-Tester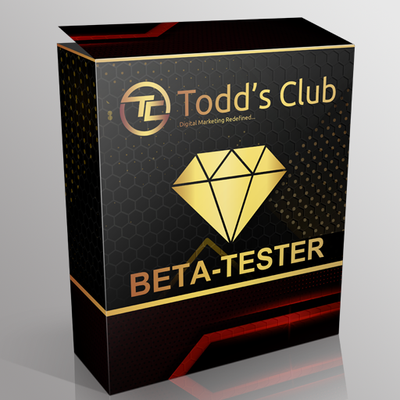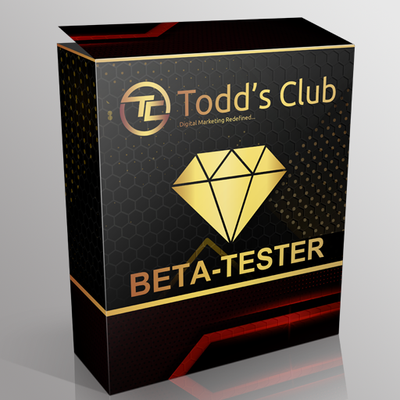 This tier gets you into our exclusive pool of beta-testers!

When we are launching a product, we rely on beta-testers to test the software to the max and use it for themselves.

BETA-TESTERS CAN GET THE SOFTWARE FOR FREE!

This package adds you to our list of beta-testers and makes it possible for you to be selected. There is no guarantee you can be a beta-tester on any one product, but this is how you enroll for our selection. As long as you are dedicated to really giving the software a good runthrough, you'll be a prime candidate for the app that you are interested in! The input from our beta testers is invaluable and it's what makes our products so much better for all.

Included in this tier are ALL the benefits from Tier One "Club Member Package"
Access to Beta-Testing Opportunities

Access to Monthly Insider Newsletter

Sneak Preview on Upcoming Products

Club Member Monthly Gifts (App, Training, etc)
Voice Over Pro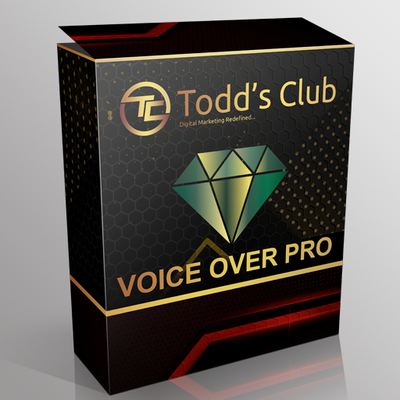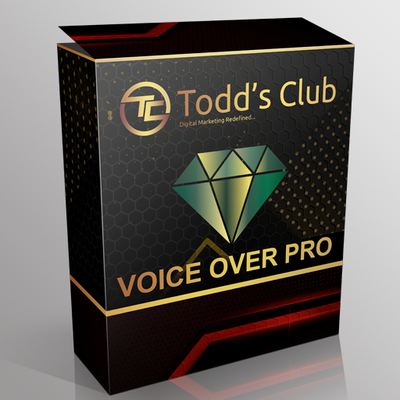 This tier offers you a custom voiceover done by me every month! More specifically, it includes a monthly THREE MINUTE voiceover! You can break up the three minutes into 60-second blocks to get more variety from this membership if you so choose.

This can be used for whatever you like: sales, narration, advertisements, social media posts, etc.

I, of course, reserve the right to approve your script before I record it for you.

My voice is perhaps one of the most successful and well-known English-Speaking voices in the Internet Marketing Realm. I often charge hundreds of dollars for my voice over work, but you will get a VO monthly for pennies on the dollar..

Additionally, this tier includes EVERYTHING in Tiers One and Two "the Beta-Tester Package" and "Club Member Package"
Monthly Three-Minute, Custom Voice Over

Access to Beta-Testing Opportunities

Access to Monthly Insider Newsletter

Sneak Preview on Upcoming Products

Club Member Monthly Gifts (App, Training, etc)
About Todd Gross
Todd Gross here, also known as "Your Green Screen Guy." I'm so thrilled that you've found my page! I have a lot of exciting new offers on the way that will be EXCLUSIVE to my patrons (aka Todd's Loyalty Club Members).

First, here's a little bit about me and my background…

My career started as a television meteorologist, working largely in the Boston area. That was where I mastered the use of green screen, video, and voiceover technologies. I became a 3-time Emmy Award Winner, but felt I wanted to take my professional skills in a new and uncharted direction. I ended up being one of the few pioneers to bring video to the internet in places like squeeze pages, review pages, and sales pages.

I currently utilize my talents by providing custom professional voice overs and on-camera videos. I use my working knowledge as a Video Marketing Expert to train others, create my own products, and to partner with others on new software (this includes VideoRobot, VideoPal, VideoBuilder, the EZ product line, DesignoPro 1&2, AnimationStudio, VidSnatcher, and the MobiFirst line of products).

I have been recognized now as the #1 JVZoo Affiliate & Top Spokesperson for many online & offline products and ultimately I bring 30+ years of broadcasting experience to you today!

And now that I'm on Patreon, I'm here to help! I'd like to mentor you and assist you as you navigate upcoming software releases so that you don't end up purchasing what you don't need, and only purchase what will be most effective for you and your business!

I also want to give you, on a monthly basis, some of my latest software apps and training for FREE once you become a club member!

With my most exclusive memberships, you'll have the opportunity to become a "beta tester", or to utilize my "voice over" services at an unheard of special rate.

My main purpose for this Club is to establish a running "bond" between myself AND YOU! This is where we can help each other succeed in our Internet and Video marketing!
By becoming a patron, you'll instantly unlock access to 163 exclusive posts
By becoming a patron, you'll instantly unlock access to 163 exclusive posts
Recent posts by Todd Gross
How it works
Get started in 2 minutes