TorAthena
is creating Youtube Videos & Stories!
Select a membership level
Pineapple Tier
Remember - This is only about 70p per month!
You will receive :
- Access to my Patreon page pics & posts
- Access to private casual streams, watching film, general chatting.
- I will follow you on twitter & instagram

Pineapples & Discord
You will receive :
- All rewards from previous tiers 

PLUS : 
- Access to my discord channel
Includes Discord benefits
Tree Fiddy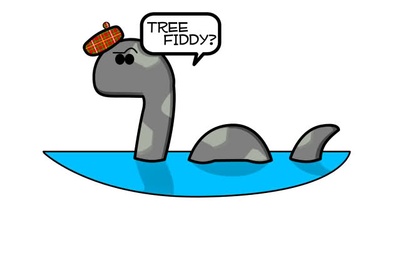 A growing in joke in my live streams. Thanks Phil. 
You will receive :

- All rewards from previous tiers
You get nothing more than the $2 tier other than the occasional giggle 
About

HELLOOOO!

I make very geeky videos on YouTube - mainly specialising in weekly comic reviews!

With your help I will be able to financially keep up with all the comic reviews videos and convention videos!

TRAILER TO MY CHANNEL 

RECOGNITION
I often get acknowledged by comic artists and writers for my review on their work.
MY PASSION

I hopefully plan to continue my channel forever but there are certain things I do that cost a lot of money. Mainly attending conventions and reviewing comics. On average I spend £40 per week just buying the comics to read / review. Its an awesome job but we all know that adds up. I'm hoping to gain support via Patreon to help me continue this with peace of mind that I'm not bankrupting myself and offer awesome rewards in return!  


CAN WE ALL BE ADULTS ABOUT THIS?

I spend A LOT of money on my videos, especially the comic reviews and conventions with very little financial return, if any. Which I'm more than happy to do but one day, the money may run out and I'll have to stop.

If you simply dont want to pledge, I will not think anything against you, I love every single person who takes the time out to watch what I create.

If you do want to pledge I simply can not thank you enough and I hope you enjoy the rewards.

If you don't agree with Patreon, that's completely fine and I still love you, but please don't belittle a system that works for so many people and keeps a hell of a lot of free content free for the rest of you. 


*There are no reward pineapples. They are a lie.*

SO HOW DOES IT WORK? 
You pick a tier that you like the look of and pledge it, easy peasy!

WHEN DO I PAY?
You pay the moment you pledge and get access to the content immediately.

WHEN DO I GET MY REWARDS?
You will get rewards during the next month you pledged.
example. All current pledgers will be billed at the beginning of January.
You pledge $10 in January 15th. You will be charged then but have access to all content.
At the end of January I will take every ones pledges and make the rewards then so I make sure I include all the new pledgers and post them out in the next two weeks.
You will be charged for February between 1-5th February.
I will post February's rewards out between 28th February - 14th March. 


Excuse me whilst I just sit in a corner and ugly cry from how happy I am and how much I love you.
Reaching this goal would mean that all my essential bills are covered and I have finally reached my life goal.
I could finally stop working 18 hour shifts and finally find time to sleep.
- I will dedicate a minimum of 20 hours per week to working on YouTube related stuff. Making sure Patreon rewards go out earlier, filming and editing videos and even streaming on a more regular basis.  

(My financial goals are so high at the moment due to business loans and business contracts I still need to pay out for an X amount of time. My loan alone, is £255 per month)

1 of 2
Become a patron to
Unlock 352 exclusive posts
Connect via private message
Recent posts by TorAthena