TotalXclipse
is creating Gaming Video Guides
Select a membership level
New Moon
The New Moon tier releases endorphins that stop you from feeling ad-blocker guilt!

- Supporter Discord (Lunar) Role
- Patreon Podcast - Each Patreon can write a theme/question to talk about, one will be selected. If your contribution is selected, then that is the theme of the podcast and you can be the guest (if you wish) 


Includes Discord benefits
Discord Chat room / Role.
Half Moon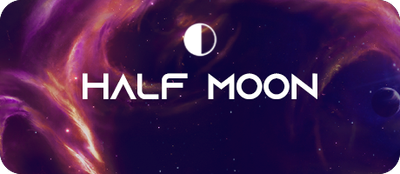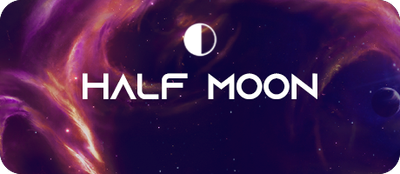 Half Moons support the channel unlocking a private Patreon supporter server when servers are released to Satisfactory. 

- Name Written At End of Each Video
- Dedicated Patron Server Access (upon release)
- Prior Benefits
Includes Discord benefits
Patreon server access (When Available)
Full Moon
With this support how can I truly show my thanks? You've already pushed the boundaries of the meaning of support. Along with the prior benefits you will be given access to all my silly "Toasty" and "Total's Tips" style ads that are only seen during live stream breaks as well as the odd "behind the scenes channel update.   

- Toasty & Total's Tips Videos
- Prior Benefits 


Includes Discord benefits
Access to "Total's Tips" and "Toastie break" ads
About TotalXclipse
Welcome.
Hey! I'm Tom although you might know me as TotalXclipse.
If you're unfamiliar with me then I should probably start by saying that I'm a small content creator, who develops gaming guides, community factory spotlights, and let's play live streams for Satisfactory (mainly). Funnily enough, I get a lot of messages asking me about Satisfactory developer-related stuff, but just to stress,
- I'm not affiliated with Coffee Staines, I just love their game.
With the help of some amazing community members, I also run a friendly discord community and the
Satisfactorytips website
, all of which, are dedicated to the community, providing a platform for sharing guides, layouts, and other community content.
But hey, why am I explaining this to you when I can just talk about it in our intro video.
Why do you want my money?
If you don't want to check out the video, then your most pressing question is probably why am I creating a Patreon campaign? It's a good question.
The truth is that prior to this, I was as an actor teaching English through theatre in South America, however when the pandemic hit all our theatre tours were canceled and with no contract finalised, the partnership status "dissolved" so since then I have dedicated my time to creating content online.
Subsequently, without any financial support available, I've had to move back in with my parents. I'm working hard to run this channel full time, and I'm doing something that I love, but if I want to transition this to something I can do as a career, then, for now, I need to find financial support. I've recently started a Fiverr channel and am setting up gigs to help sustain me. Fiverr could well help me, but it won't provide the regular support I'll need at least initially.
Why now?
Quite a few people have suggested that I open up a Patreon campaign and up until recently, my reasons against starting a campaign have been the same. I want to know that I'm providing helpful, quality content. Providing a couple of guides on youtube reaching a couple of thousand people doesn't feel to me as if I'm providing anything of substance to the community to grant support.
That is why over the past few months I've started streaming, providing extra guides, and have written content to go alongside the website. The channel now hundreds of thousands of views each month and only now do I feel that I am providing something of substance to the community.
What does it go towards?
Your support will help me transition from making content as a hobby to a full-time job. The support helps cover expenses incurred from our website, (future) servers and other channel related costs such as streams, pc upgrades as well as professional help allowing me to hire an editor to help me.
Any excess support will go towards my living expenses and helping me (eventually) move out - but that's a long term goal and the channel will always take priority.
What do I get in return?
I truly don't believe anything I do, could possibly reward you guys for supporting me and my role as a content creator, that being said, I'm going to try my hardest to make sure it's worth it!
I should mention that I won't be creating guides for Patreon-only backers, that's not how I roll.
Gaming videos and guides will always be free for all the community
.
However, you can expect some bonuses depending on the tier of support such as;
• Special Patreon only channels and roles in Discord.
• Scheduled "Chilling in Chat with Patreons"
• Sneak Previews and Special all-time access to our "Totals Tips Ad Breaks" providing you with an extra laugh at the end of a hard day.
• Save Game File Access
• Special Thanks mentioned in videos and live-streams
• Exclusive game time with supporters
Last Notes
You guys are making my dream a reality and I cannot be thankfully enough, but I must insist
only ever donate money if you have money to spare
.
I know some people dislike the idea of supporting monthly however would like to donate a little to support me, if that's the case you can always reach out on PayPal:
www.paypal.me/Totalxclipse
Regardless of whether you're choosing to donate money or not, thank you for checking out my page and taking the time to consider donating. I consider myself lucky to have you guys as part of the community we are developing together. You're awesome!
Anyway guys, until next time, ciao for now.
$413.67
-
reached!
per month
With this kind of support we'll be able to continue improving the quality of our streams and get help with my youtube channel design.  
All remaining budget will go towards our December PC build project and build log. 
2 of 5
Become a patron to
Unlock 107 exclusive posts
Connect via private message
Recent posts by TotalXclipse
How it works
Get started in 2 minutes