Transmute Pictures
is creating Bucketheads: Season One
Select a membership level
Includes:
You have our eternal thanks!
One day early access to new episodes
Patron-only updates + BTS videos
Behind-the-scenes content
Includes:
You have our eternal thanks!
All previous rewards
Digital posters for the short film and Season One
Additional digital posters as they're released
Behind-the-scenes content
Includes:
You have our eternal thanks!
All previous rewards
Small Swagbag per episode (3 month commitment)


Nova-Squad Patch
Deathstar Pin
Nova-Squad Challenge Coin
Behind-the-scenes content
About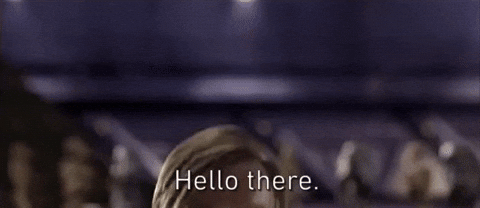 We are Transmute Pictures, two filmmakers out of Vancouver, B.C. who share a passion for Star Wars. In 2018 we created Bucketheads, an award-winning Star Wars Fan Film that you can watch here right now:
https://youtu.be/t6GUxb0kCCA
The number one question we got was: When is there going to be a part two?
The good news is: We're continuing this story, and it's not just one sequel! We're making a whole Bucketheads series that follows Nova Squad during the final days of the Empire leading up to the battle of Jakku. The series will feature five 20-30 minute episodes chronicling their original story as it unfolds during one of the most interesting backdrops in all of Star Wars.
Why should you support Bucketheads over the other numerous Star Wars fan films out there you may ask? We're attempting what hasn't been done before sucessfully, to humanize the Stormtroopers and bring to life the Empire's most recognizable force. During the Galactic Civil War era men and women of the Empire were recruited to fill out the ranks, and our story examines the individuals of Nova Squad as human beings rather than mindless evil drones.
Much of the original team is returning, including even more members of the 501st Legion who will once again ensure maximum Star Wars costume accuracy. In addition, the BC Droid Builders Club is not only providing several droids for our production, they're also designing and constructing an original droid to be featured in our story! Furthermore we've added a military adviser - a retired US-Marine - to the team to make sure our Imperial soldiers are following realistic military procedures. We're also happy to report that our visual effects team has grown significantly, including members who have worked on many major motion pictures you've likely seen in theaters! Our soundtrack is once again crafted by musical prodigy Samuel Kim. Also returning are the incredible title designers from itsgotstealth who got nominated for their work on the short film at the prestigious SXSW festival last year.
We estimate needing at least $30,000 USD per episode to create this series and release it on a reasonable schedule. Most everyone working on this project is a film industry professional and does so as a volunteer for the love of Star Wars. This project is strictly not for profit, but creating an epic story set in the Star Wars universe comes at a cost and we don't have a trust fund to foot the bill. This is why we need your help! The amazing thing about Patreon is that due its monthly goals, we can get started long before the full goal has been achieved and finance individual windows of production; from constructing the sets and props to the filming itself, as well as the lengthy process of creating all the visual effects during post production.
We expect to be able to deliver one episode every 6 months. It may end up being sooner or later depending on the amount of funding we receive. There's a saying among artists: Fast, cheap, good: Pick 2. And we're not compromising on good.
All episodes will be released for free on our YouTube channel! Patreon backers will receive early access as well as exclusive physical and non-physical rewards.
What else can you expect from the channel?
Tales From The 501st - This is an anthology series following the efforts of 501st members during the many trials they faced throughout the legions history. This series will tell short stories from all eras of Star Wars, running between 5 and 10 minutes, and are meant to be snapshots of pivotal moments from the Star Wars timeline, and some you may not have seen before.
We have other original ideas in the works and will continue to flesh them out as time allows, but for now the focus is really on these two projects. As we mentioned earlier, we received such a great show of support for more Bucketheads content that we're really trying to scratch that itch for the fans before moving on to other things.
While funding epic content can be a reward in its own regard, we also have tons of swag to offer! We have posters featuring the awesome artwork of officially licensed artist Shane Molina from Hawaiian Mako Design, we have T-Shirts, we have Challenge Coins, we have Patches and for the higher end tiers, we're even going to have a screen accurate prop up for grabs.
Digital Goodies: These will be rolled out to our Patrons as quickly as possible for your enjoyment.
Physical Goodies: These will take longer to deliver and we expect to ship out a physical swag bag with the release of each episode. We're working to diversify these from episode to episode as much as possible.
So, let's make this happen, together!
Due to Disney's policy on fan film content, this Patreon campaign is in support of the Transmute Pictures Youtube channel and not directly supporting the creation of Bucketheads: Season One. Our channel will eventually feature tons of original content, Star Wars related and otherwise, but if you've read the entire page up to this point you can probably guess where our priorities lie.
Once we reach this goal, we can produce and deliver one full episodes per year.
1 of 2
By becoming a patron, you'll instantly unlock access to 5 exclusive posts
By becoming a patron, you'll instantly unlock access to 5 exclusive posts
Recent posts by Transmute Pictures