TryNsomethingnew:)
is creating a place where we can connect with our tryNsomethingnew FAMILY!!!
Select a membership level
WOW you really like us!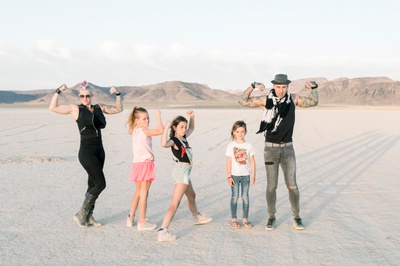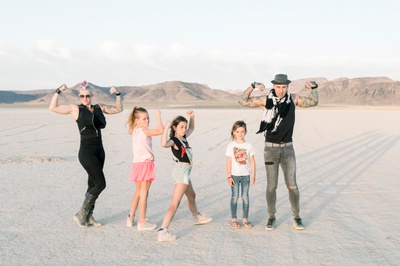 Sometimes we really just have to pinch ourselves when we think how lucky we are to have such amazing people in our lives.  To think our videos have reached and touched so many people is just crazy.  We love that you always give us recommendations of places to go and visit so we will do polls and ask for advice and would love your input!  
You can help us decide what to do NEXT, with polls!
Access to MONTHLY live chat!
Access to bloopers, BTS, blips that didn't make it into videos!
Access to MEET UPS around the world
Exclusive updates
Thank you for joining us!
C'mon this is getting serious! Yea baby
You guys are taking this to the next level aren't ya?  We are so excited to have you a part of the TryNsomethingnew Crew!  Welcome to this crazy crew where we all just want to have fun and spread love.  Finding likeminded people is one of the most important elements in our lives.  We hope you feel the same.  
TryNsomethingnew sticker 
Send us a pic of yourself and we will add you to our patreon wall in our RV! 
Access to MONTHLY live chat
Everything from the previous tier
We are excited to get out into the world again and bring you all of the amazing advenutres that await us all.
Thank you for joining us!
You are seriously along for the ride! YA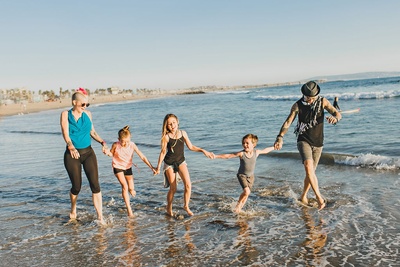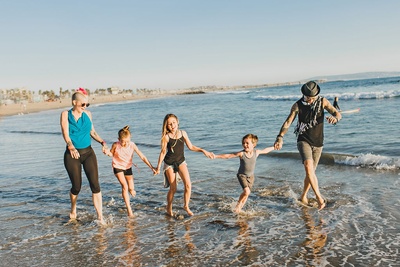 Well now that you are stepping it up a notch we are obligated to as well.  We will give you a shout out in our video descriptions:)  Also if you want any help planning a trip to any of the countries that we went to, we would love to help plan your itinerary!  It can be very stressful not knowing where to start or what you may need.  OR if you want to try out this RV lifestyle, we got you!  BOOM DONE!
Shout out in video descriptions:)
Digital monthly post cards from wherever we are around the world.
Access to MONTHLY live chat
Everything from the previous tiers
Thank you for joining us!
About TryNsomethingnew:)
Welcome to TryNsomethingnew!!!  We are a family of 5 that loves adventure, trying new things, living every day to the fullest (or at least most days, let's keep it real) and spreading positivity into the world!  Life is short, after a few friends passed away too soon it woke us up and made us realize we need to LIVE NOW!!!!  Tomorrow is not a guarantee so seize the day my friends! 

We have been traveling the world for a few years now with 3 small kids and seeing the change in them is insane!  Instead of looking at traveling with kids as an obstacle we decided to look at it as an adventure.  The look on their faces says it all, every time we start a new journey they are stoked. What an amazing experience it is to spend every day with each other exploring different parts of the world. It's all about TryNsomethingnew these days and pushing our limits to see what we are capable of.  This is a great way to stay up to date with us and in a raw, more real way.  Jimi loves editing our youtube videos but here he can let loose and not have to make it so perfect.  We get so much feedback from others saying how we have inspired them and that folks takes the cake, hands down makes our world and our hearts smile!

Patreon is an amazing way to help support creators and keep them going.  We are so unbelievably grateful for the love and support with all of our videos as well as the beautiful comments on our posts.  It truly melts our hearts!  If you want to be a part of this community you can kick it up a notch and support us in a monetary way that will help us so we can focus much more of our time on creating videos.  We always want to bring you the best stories, entertain you and take you on a journey!  Let's have fun!  
Let me start by saying that we are so unbelievably honored that you guys want to show us support.  When we started our youtube channel our goal was to inspire others to get out of their comfort zone and try something new!  As we started posting our videos and the comments started to roll in we realized that we were doing more than that.  You awesome people out there said we helped you plan your travels and helped you decide on which counties you were going to visit.  
Other comments said we helped them get through their work day and gave them goals to shoot for.  We have made serious connections with a lot of you and are so grateful!  When we hit 50 patrons we will have to make a special video to celebrate and share with you all, maybe you guys can even send in some footage of yourselves and we include it in the video!  You are a part of our fam forever!
1 of 3
By becoming a patron, you'll instantly unlock access to 15 exclusive posts
By becoming a patron, you'll instantly unlock access to 15 exclusive posts
Recent posts by TryNsomethingnew:)
How it works
Get started in 2 minutes