Tsunamods
is creating Final Fantasy 7 Voice Acting Mod
Select a membership level
Yellow Chocobo
Get your name inside the Echo-S mod credits as a Bronze supporter!
Bronze Role in the Tsunamods Discord (For Appearance only) 
Includes Discord benefits
Blue Chocobo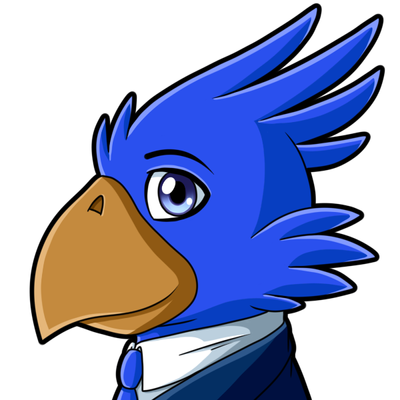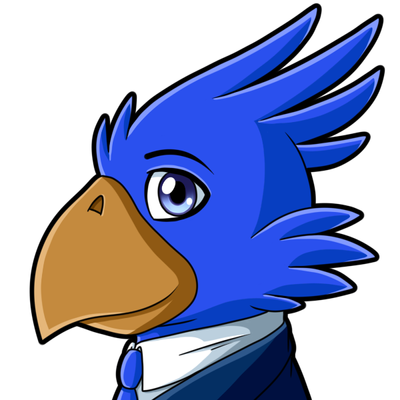 Get your name inside the Echo-S mod credits as a Silver supporter! 
Silver Role in the Tsunamods Discord (For Appearance only) 
Includes Discord benefits
Green Chocobo
Get your name inside the Echo-S mod credits as a Gold supporter!  
Gold Role in the Tsunamods Discord (Includes Early Access)
Includes Discord benefits
About Tsunamods
Welcome to Tsunamods!
The Tsunamods team creates different mods for Final Fantasy 7, but this page is for Project Echo-S specifically. Please note that any other release with the Tsunamods name on it is not tied to this Patreon page.
What is Echo-S?
Echo-S is a mod that me and my team are working on for a game named Final Fantasy 7!
As fans of the Final Fantasy series we all have our own favorites and as for most of us, 7 is the one. We always dreamed of having a true Final Fantasy 7 Remake. To our surprise it's actually happening! 
But just because we're getting a remake doesn't mean the original should be forgotten. 
So, we have project Echo-S.
This playable mod will bring that old classic back into the modern age while at the same time not changing a thing! Our aim isn't to "Improve" the game, or to fit an individuals liking. 
Our goal is to have the
EXACT SAME GAME
but with a newer script and full voice acting.
The final version of the mod will contain the following:

FULL Voice Acting for every line in the entire game,
Subtitles,
Automatic Text,
A Re-translated script from the original Japanese to modern English,
Fully functional Day/Night System,
Fully functional Random Weather system,
And maybe more in due time!
Each of these features are
COMPLETELY OPTIONAL
and can be individually turned off and on with just the click of a button! So if you don't want to use Subtitles, you don't have too.
At no point will you be forced to use anything you do not want too. The whole point of doing this much work isn't to please a single type of person, but to try and make it as adaptive as possible to suit as many players needs as we can! 
I have spent the last 2 years learning exactly how to do every aspect of this project, from Coding, Directing, Team Building, Scouting, so many things. Just because i could. I want this mod to come to life even if i'm the only one.
Once I figured out this could be done I was ecstatic! Instantly I started working towards building a team to make this a reality and share it with the world. We now have over 200 Voice Actors ready to do every NPC in the game! As well as many other technical positions that I personally have trained to be able to assist me in creating this awesome project. 
The biggest downside to all this is simple, we're all average people, none of us are what you would call "Pro's". We are all just fans of the game that share a cool idea. 
So there are a few things in our way which i'm hoping some of you may be able to assist us with. 
If we're going to go this far and spend this much time on a project of this size, we're going to do it right. That means quality is an issue. Not every voice actor we have is capable of getting a high quality microphone, then there's the fact that every one of us no matter our position is not paid for what we do. 
Every member of this team works for
FREE,
we all just work through this using our passion alone.
It would be fantastic to be able to have some form of wages for everyone to try and give something back in return for the work they put in for me. 
This mod will
NOT
be hidden behind any pay walls or be sold in any way. This mod is
COMPLETELY FREE.
So do not worry, you will be getting this project regardless of if you are a Patron or not. The only reason we have this page at all is to hopefully increase the speed and quality of the production.
The overall aim here is quality. If we are able to increase the quality, we also will be increasing the speed of this project simultaneously so there are no real downsides. 
If you would like to hear some of the stuff we have done so far you can find plenty of videos over on our YouTube channel: 
https://www.youtube.com/tsunamods
Here you can find Character Demos for Main and a few Minor cast so you can hear the quality, skill and sound of each character.
As well as a few episodes showing off the actual project. 
Now, if you do happen to watch these episodes please don't take them as a final result. 
These videos are pretty old at this point and an awful lot has changed since their upload.
So if you watch these use them more as a template, a guideline so you can see just what is possible and what we can do with it.
I hope to have brand new versions of these up ASAP so you can really see what the latest versions look like.
NOTEIF YOU WATCH THE ECHO-S EPISODES YOU WILL NOTICE THE CHANGE IN 3D MODELS FOR THE CHARACTERS AND MANY OTHER THINGS. FOR LEGALITY REASONS THESE ARE NOT INCLUDED IN THE LINK THAT WILL BE PROVIDED WHEN THE TIME COMES. THESE ARE IN A SEPARATE MOD THAT CAN FOUND IN OTHER PLACES. IT IS NOT TIED TO THIS PROJECT.
Every time a section of the game is completed a video of that episode will be posted on YouTube so you can always keep up to date on how the mods are progressing. 
As well as this I try my best to stream as often as I can and when I do, it is always mod related. So if you'd enjoy seeing exactly how these work and get some behind the scenes action then do come by my Twitch channel at: 
https://www.twitch.tv/tsunamods
Having you guys there pushing me to keep going, stopping me getting tired and throwing new ideas at me is always a great feeling. I want this project to be an experience we can all share together. 
So thank you from everyone at Tsunamods and we really look forward to seeing some feedback and opinions on what we are working hard on to bring you! 
===========================================================================
As a final note just as an absolute last resort. If by any chance this project is to be shut down (Which it wont but it's just a disclaimer)  All donations are final and will not be returned. I do apologize on the very slight off-chance this was to happen. 
I have personally spoken to a member of Square Enix and they have indeed confirmed i am completely aloud to do what we are doing. So there is an extremely low chance of this happening. 
Become a patron to
Connect via private message
Recent posts by Tsunamods
How it works
Get started in 2 minutes