Tuatha Dea
is creating music and videos
Select a membership level
Official Patron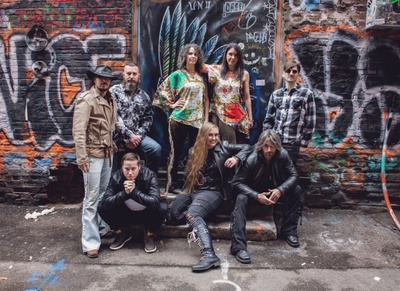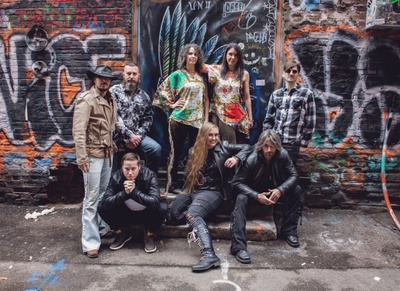 Includes:

Behind-the-scenes Tuatha Dea content & patron-only polls
Early access to updates, tickets, releases, lyric sheets
Green single Download
Downloadable Posters
Other stuff!
TD Light Special Performances Tier
The TD Light Tier
is just that... If your on a lighter budget but want some special samplings we offer this tier just below the Pub Crawls... As time has gone by Tuatha Dea has taken on many shapes and forms...As your going lighter ...here on this tier so are we! Various shades of your Tuatha Dea Family with less than the whole gang but performing with all the heart and soul as the full on TD Tribe! Lots of stuff here to wet the whistle! For example ... 
Green single Download
The Patrons Only Three for the Road Tour
Special Live Streams of less than the rest
More as we think of it!
All-access Round 2 Pub Crawl Patron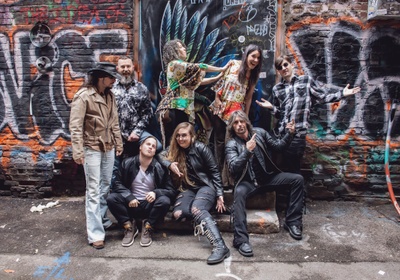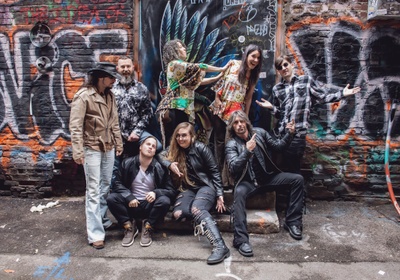 As a
Round 2 Pub Crawl Patron
You'll get 
ALL ACCESS to All Crawls
after they have occurred LIVE! What exactly does that mean? Well at some point
AFTER
a LIVE performance is posted for our $30 LIVE ALL ACCESS VIPS and our $20 LIVE PUB CRAWLER VIPS ... you as a "
Round 2 All Access Pub Crawler" 
will get
ALL the Crawls
in rerun fashion! Just gotta wait a bit! 
50 + Hours of Streams and growing!
Also Includes:
Exclusive access to unreleased and private content from the archives
SPECIAL pre-recorded season one non public Livestream content
ALL the 3 for the road content and "How to Play" content 
And everything in the previous tier
Green single Download
The Tribe CD Download
About Tuatha Dea
2020 marked a decade down in the musical journey and evolution of the little family we call Tuatha Dea and in that time the most important and constant driving force that's kept us going, growing and creating through all the trials, tribulations, trips, travels and troubles is the unwavering support and love we've received from our amazing community of friends, fans and folks we call family around the globe! You are our motivation and inspiration and in short the reason in totality we are here.  To any and all of you dropping in...Thank you.

So what is a band exactly? It depends on the band I guess. A group of musicians sharing a passion, theme or common goal? Individuals fusing ideas together to create a whole greater than it's parts?  A musical family of sorts communicating emotions through notes, scales, lyrics and rhythms? All or none of the above? In our case it's something more and something simpler simultaneously. We, as an actual family began this journey quite innocently as an interactive drumming group. The idea being to use the universal language of rhythm to build community in a shared space and act as a catalyst for unity, acceptance, health and connection. The musical group (or "Band") Tuatha Dea maintains these ideals still, having organically and to a degree unintentionally "happened" and evolved as a result of internal creativity mixed with external love and support. So thanks to YOU and the idea of community... here we are! Tuatha Dea. "A progressive Americana band with a rock edge and fearless attitude for pushing the boundaries of modern roots music." Wow. We didn't come up with it but really dig that description!

So for the last few years we've been bouncing about the US and Canada like mad...touring and playing every venue and festival that would let our dysfunctional little Partridge family through the doors! But now in the these strange, somewhat spooky and trying unknown times like the rest of the world we're a bit grounded. It's important to us to stay connected with the world that willed us into existence and the amazing folks we do this for!

And just sayin, We do love doing what we do. Writing, creating, playing and working diligently to entertain you while continuing to push those musical boundaries for your pleasure! We're a bit late to the "Patreon" table compared to many of our contemporaries but so thankful that such a platform for sharing the passion and  creating together exists!  We hope you'll feel the same
 and would be honored and grateful  for your support in the continuing journey! 

So here's just the just the beginning of what we have planned for our Patrons!. As the ideas hit us we'll implement even more! But for starters....
Monthly behind the scenes updates and insights to all things Tuathian. Whats on the horizon... what we're planning...access to online streams...download codes and secret squirrel stuff you wont see anywhere else. Exclusive access to old and new live music recordings of old and new live music stuff ... some of it may even embarrass us! Lyric sheets, set lists, signed stuff,  access to our creative process and more stuff as we think of it! See tiers and levels!

It's a brave new journey in a cyber world! Take it with us if you will!






By becoming a patron, you'll instantly unlock access to 111 exclusive posts
By becoming a patron, you'll instantly unlock access to 111 exclusive posts
Recent posts by Tuatha Dea
How it works
Get started in 2 minutes