TurtleMe
is creating a web novel and web comic
Select a membership level
Officer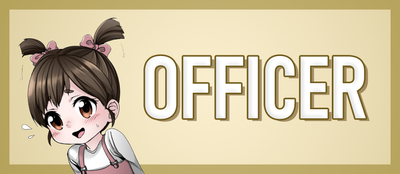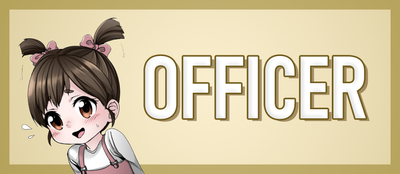 Welcome aboard! Now that you've joined Team Turtle, you'll have:
Access to TWO unreleased chapter of the novel ahead of Tapas.io (If Tapas is on episode 100, you will have access to episode 101 on Patreon)
Patron-only news and updates
Includes Discord benefits
Comic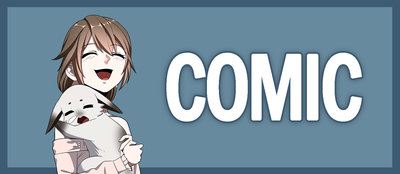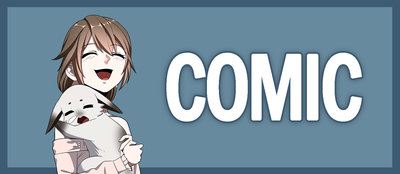 Welcome to the community, comic reader! Now that you've joined Team Turtle, you'll have:
BTS (Behind the Scenes) footage of the TBATE comic before the newest chapter is released!
Patron-only news and updates
Head
Wow, you're now in charge of a whole unit! With this small step, you've gained:
Access to SIX unreleased chapters of the novel ahead of Tapas.io
Opportunity for a special thank you shoutout on my weekly email newsletter
BTS (Behind the Scenes) footage of the TBATE comic before the newest chapter is released! 
Includes Discord benefits
About TurtleMe
DISCLAIMER


Patrons are charged the moment they pledge
, so if you pledge right before the next month, you may be charged twice. If you are planning on becoming a patron near the end of the month,
please wait a few days
! 
Discord benefits are an
additional
benefit and can be revoked depending on behavior and adherence to the server rules, non-exclusive to your patronage subscription. 
WHO AM I?
I'm TurtleMe, dog owner and author/creator of the original web serial and now
webcomic
, 
The Beginning After The End
(TBATE). 
TBATE has started out as a hobby of mine. I used to post on a platform called RoyalRoadl as a novice enthusiast at best. Without taking into account grammar, tenses, and POVs, I just started to write. Through my readers, the rough ball of dirt that TBATE was had become more polished and something to be proud of. 
_____________________________
WHAT IS PATREON?
Patreon is a service where you can pledge to send a regular payment to creators, so they can support themselves and keep making new stuff or improving on the old.
Patreon is much better for creators than advertising or sponsorship. The content is 100% uncompromised, payment is more predictable, and creators don't need to stoop to clickbait content or other shady practices.
Patreon allows creators to serve their people, not advertisers or corporate sponsors.
_____________________________
WHY DO I NEED YOUR HELP?



While writing, in theory, doesn't seem like it'll cost much, there are a lot of things going behind the scene to keep TBATE at the quality it is. There is a cost to hosting and maintaining my website. Hiring several excellent editors as well as artists is expensive but necessary. If you also take into account the hours I spend on in front of the computer, managing different platforms for my novel on top of actually writing TBATE, you can see how it's not merely the cost of pen and paper (figuratively speaking). 
Writing and producing content for TBATE is my full-time job, so all pledges and support will be directly responsible for my survival--no pressure! 
_____________________________
WHAT DO YOU GET IN RETURN?
I will guarantee that your support will make this little turtle spin on his shell! Your support affirms all of the work and effort I put into writing TBATE and making it grow. 
My novel will remain free for the considerable future, pledging your support on here gives you access to additional unreleased chapters, news, and never-before-seen
exclusives like character art, early stage drafts, and full-colored snippets of The Beginning After The End webcomic.


If you're a new reader and looking for ways to show your support, this will be a great way for that and get something out of it. If you've been following TBATE for a while now, on top of getting additional chapters to stay ahead, you'll be able to see the characters of TBATE come to life in drawings and snippets! 
_____________________________
FAQ:
Do I need to pledge to continue reading The Beginning After The End?
Of course not! It is completely optional and only meant as a way to show your support to me and the novel. The chapters of The Beginning After The End is free and open for anyone to read on my site. The pledges are just a way to offer continued support if you are able to do so.
Can I change my pledge amount?
Yes, you can. Just go to the top right of the page and once you hover near your profile picture, you will see a list of options. Just click on "Your Pledges" and you should be able to see all your active pledges and make changes/edits to it.
How does Patron charge me?
Patreon accepts two forms of payment: PayPal and credit card. You can add your PayPal account to Patreon, or if you don't have one, then simply add your credit card. Please make sure that your given payment account has the funds, not expired, etc, otherwise, the pledge will be automatically declined by Patreon.
Is TBATE comic going to be available free on your website?
WhileI'd love for it to be available for everyone to see, I'm working alongside Tapas and a team of artists for this. It's an enormous project and investment on Tapas' side, so while the first few chapters will be free, the following chapters will be priced. Don't worry though, since each chapter (the chapters are unsually long) will be priced at around 20 cents, so it will definitely be affordable!
When will I be charged?
Please keep in mind that you will be charged on the point of subscribing to receive all of your rewards and then again in the 1st of the upcoming month. For example,
if you subscribe on the 31st of the month, you would be charged as you sign up, and then charged again the very next day since Patreon registers the 1st as the new month.
I ask that you please understand this to begin your subscription at a time that works best for you and to avoid any payment confusion.
I appreciate you for your support and we want you to be happy. Talk to us about any questions you have. I am here for you.
Since I've been getting so many kind messages telling me to put up a new goal... 

I didn't think I'd have to make another goal so soon. My precious backlog chapters that I had been saving up have promptly disappeared thanks to you wonderful bastards. A good problem to be having no less.

Meeting this new goal will result in 2 EXTRA CHAPTERS for Captains tier and above (and 1 extra chapter for officer and heads tier) once we reach this goal. 

It's weird that I actually have to say this, but please refrain from gifting fellow readers with patreon memberships for the sake of meeting this goal. 

With love,
turtleme

NOTE: THIS IS FOR NOVEL ONLY
1 of 1
Become a patron to
Unlock 213 exclusive posts
Connect via private message
How it works
Get started in 2 minutes