Meike Heller
is creating Twenties PartnerCharleston videos
Select a membership level
Allies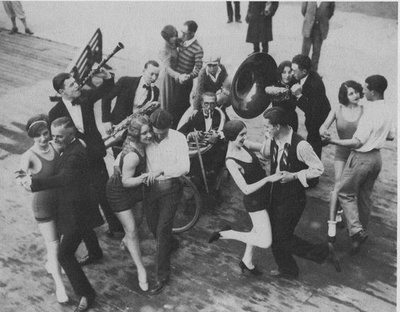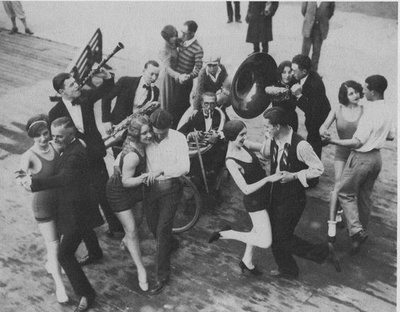 What you get:
Access to beginner videos to learn the basic steps


Is this one for you?
You're supporting my work or you simply want the Twenties Charleston scene to grow and flourish. For me this means a lot and we share the passion for this vivid joyful dance from the golden age... thank you so much! 

Twisties (Level I)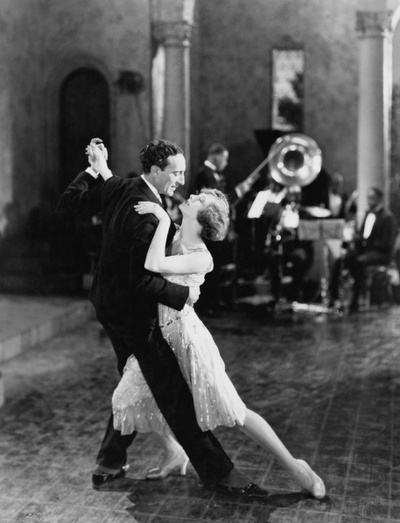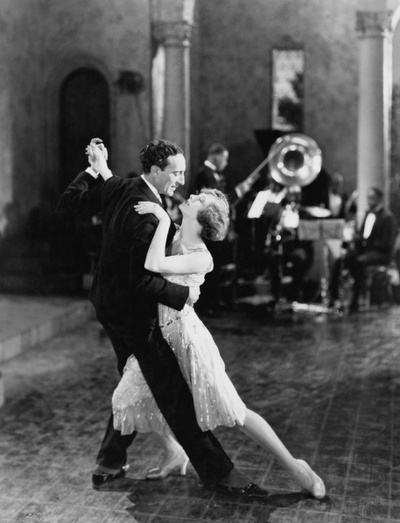 What you get:
access to all beginner videos (Level I) 


Is this one for you?
Do you want to learn the Twenties Charleston and to start right now? Here is your chance to do your first steps right away. Easy and clear instructions will guide you through your unique and fun TwentiesCharleston experience wherever you are. Most of the videos include solo footwork to practice, so you can start without a partner too. Join the club and thank you very much for supporting me and my project!  



Dizzies (Level II)
What you get:
Access to all intermediate videos Level II


Is this one for you?
You want to improve your Twenties Charleston and are looking for new moves and inspiration? Continue your TwentiesCharleston journey and get some additions to your basics that are not so well known out there. Be ready to learn moves you haven't seen before! I really appreciate your commitment and support!
About Meike Heller
---> Join the Happy 1920sCharleston Club!
super short version:
If you want to learn Twenties Charleston with my video classes or just generously support me as a dance teacher in these times, become my Patreon! You can choose between five memberships (from 5 to 55 Euro/monthly) - check out the different tiers..
Welcome to my Patreon page and how this works:
Twenties PartnerCharleston is a fantastic and joyful dance that should be danced by many more people on this planet, I believe. Coming from a time of crises, this dance was created to make you happy and to forget everything around you. Its an easy partner dance to begin with and you can start dancing the Charleston right away in your living room! You get videos for partner dance here, but most videos contain solo steps that you can practice on your own too.
I am creating a library of Twenties PartnerCharleston content for all levels, including original as well as new Twenties Charleston moves.
No previous dance experience needed to start here. If you are are dancing already, know that this will be a great addition to your swing dancing repertoire and can easily be mixed with Lindy Hop, Shag and Balboa.
You can choose between five different memberships (from 5 to 55 Euro/monthly) and share a membership with your dance partner or have one each -- depending on how you like to support me <3
This library is in the making and I will add more and more videos. At this moment (June 2020) there are 13 Level I videos and 9 Level II videos. Level III and teachers videos are in the making and will be uploaded by the end of july.
Alena helps me creating these videos as we often partner up for Charleston classes in Hamburg/Germany.
Alenas website:
www.shagandcharleston.com
Also I feel honored that the 'California Feetwarmers' allowed me to use their music for these videos... check them out, they have a lot of great Charlestonsongs!
www.thecaliforniafeetwarmers.bandcamp.com

-----------------------------------------------------------------------------------
Details:

About Me
So, my name is Meike and I'm a swing dance teacher for Twenties Charleston, Lindy Hop, Authentic Jazz and St Louis Shag. I started dancing in 2003 in Hamburg. I now live in Berlin and have been a teacher for 14 years. I LOVE to teach and dance and I miss it dearly in these corona-times!
Here I will focus on Twenties Partner Charleston because I would love to share this elegant and vivid dance with you and show you the great variety it has. Teaching Charleston for 14 years now, I have tons of material and experience that I would like you to benefit from. I've made it my mission to keep this dance alive by studying original material and by creating new moves too.
I also organize events, do choreography, teacher training and work for theater, commercial and movies. Please contact me for collaborations.
Why Patreon?

So, like so many creatives globally, the Corona crisis has changed my job situation completely. Now as I am creating this page (june 2020) it is still not possible to hold dance classes in regular sizes here in Germany... I hope that will change soon, so in the meantime my students can continue with my videos online and I also hope that this way more people from all over the place can join the Charleston community. Videos are held in English, if you need a german translation please get in touch.
I know that many people need support right now. If money is an issue for you at this time too and you feel my videos could lift you up or bring some value to your life, please get in touch and we will find a way!
We are all in this together <3
What is Patreon?
If you're new to Patreon, here is how it works:
You choose a tier of patronage, depending on which level you wanna start with. Each tier gives you access to a different Level of Charleston videos. If you wanna have access to all videos or wanna donate more just to support me - book the 'Crackies' tier <3 <3
Give Patreon your credit card or Paypal, and you are charged on the day you become my Patreon and then on the 1st of each month going forward. You can easily change tiers or cancel at any time. (Quick warning: if you join close to the end of the month you will be charged immediately for the rest of this month and then again on the 1st for the next month. If you don't want to be charged twice in close succession, wait until the 1st of the month. If you are joining on the 1st of the month, check if there is a time difference, otherwise you might be charged twice in the same day).
Change your tier easily when your finished your level to the next one. You'll be charged the difference between what you've already paid and your new membership amount when you change to the next higher level.
You can access my library of Patreon-only stuff here on my Patreon page, either in your web browser or in the Patreon app.
5. Leave comments or message me on Patreon to stay in touch. I am happy if you would share my Patreon Website with your network and with people who might be interested, thank you very much!
By becoming a patron, you'll instantly unlock access to 29 exclusive posts
By becoming a patron, you'll instantly unlock access to 29 exclusive posts
Recent posts by Meike Heller
How it works
Get started in 2 minutes