Select a membership level
PhD student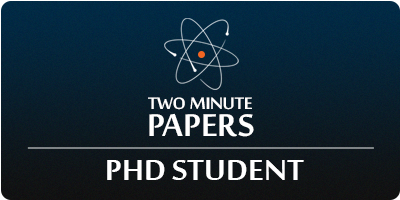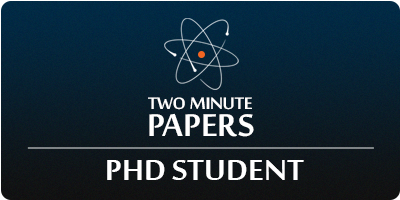 Doctoral candidate students are granted access to arcane knowledge - early access to upcoming video episodes. Pre-roll ad-free. You'll also be forgiven for not being able to pronounce my name. Whew!
View upcoming episodes 16 to 24 hours in advance! (plus all of the above)

Full Professor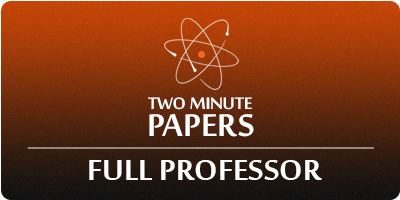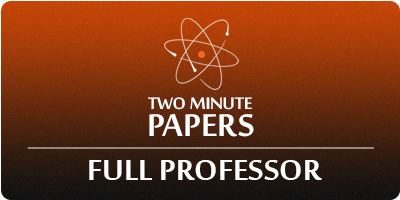 Full Professors are the backbone of University committees. You are presented several options for future episodes and will get to decide which topics should be next!
Decide the topic of the next episode! (plus all of the above)
Nobel Laureate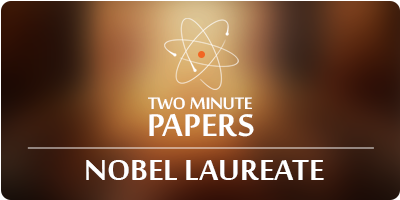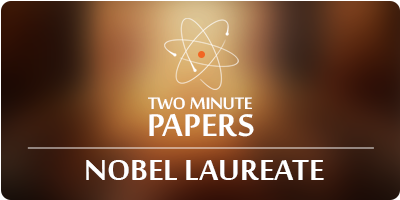 Nobel Laureates are distinguished supporters of Two Minute Papers whose names will be added to the video description box. Please note that we will use your name that you registered on Patreon - if you wish to use something else, please drop us a message! You will appear in the description box of every episode published in your months of support. For business inquiries, please contact us privately.
Appear in the description box of every episode in a given month! (plus all of the above)
About Károly Zsolnai-Fehér
With the help of science, humans are capable of creating extraordinary things. Two Minute Papers is a series where I explain the latest and greatest research in a way that is understandable and enjoyable to everyone. We talk about really exciting topics, like:
- machine learning techniques to paint in the style of famous artists,- light and fluid simulations,- flying robots building bridges, - animating the movement of digital creatures on a computer.
Our goal is to show the world how cool science and research really is!
If you add only one dollar per month, you help more than a few thousand advertisement views on a video. It's tremendously helpful. You also get really cool perks like accessing upcoming episodes earlier, or choosing the topic of the next Two Minute Papers video!
What the funds are used for:
- Hardware and software costs,

Rendering 4K videos with 60 frames per second takes a powerful machine and stable, reliable software. Additionally, having a laptop to work on new episodes during travels is also very helpful in keeping up with our schedule of two videos per week. An update on our current Patreon-supported setup is available 
here
.
- Local backups and cloud storage,

We like to play it safe and back up the raw data from our previous episodes both on local hard drives and in the cloud.
- Keeping the lights on,

We do not have any employees and do everything ourselves, ranging from audio recording and engineering to designing the thumbnails and video editing. Your support ensures that we can focus more on creating awesome research videos instead of doing more freelance work.
Our write-ups on some of the newer features are available here:
Update #1 -
Technical improvements for 2017
Update #2 - 
Software and hardware overhaul
Update #3 - 
Empowering research projects - planning
Update #4 -
Closing thoughts for 2017
Update #5 -
Technical improvements for 2018
Update #6 -
Technical improvements for 2019
Update #7 -
Technical improvements for 2020 (and onwards)


Research papers are for experts, Two Minute Papers is for everyone. With your help, we can create even more elaborate videos. Thank you so much for your generous support!

We continually try to improve the series the best we can. Reaching this goal will enable us to make better videos for you. Thank you so much for your generous support!
1 of 2
By becoming a patron, you'll instantly unlock access to 861 exclusive posts
By becoming a patron, you'll instantly unlock access to 861 exclusive posts
Recent posts by Károly Zsolnai-Fehér