Ty the Spirit Messenger
is creating Ascension plans, Source Activations, and Holy Shifts
Select a membership level
Guiding Light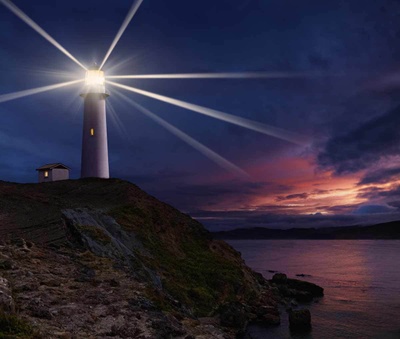 As lamp posts or lighthouses, you are either showing or being shown the way. This tier level will allow you to upgrade your life at a slow and steady pace where you can follow the advice and guidance offered through the Monthly Energy Forecast and the Holy Shift calls available on the 5D Guide.


Includes:

. Explode your bottom line with the Prosperity Jump video
· Access to the patron-only activity feed! Instant access to Ty!
· Monthly Energy Forecast - Divine guidance downloaded by Ty the Spirit Messenger so that you know the forecast for the month ahead 
· Instant access to 5 highly recommended Holy shift calls
· New recommended list of 5 different Holy Shift calls every 2 months in the 5D Guide
· Private video content through a new Snapchat like feature on the Patreon app, Patreon Lens
· Immediate access to 10+ guided meditations
· First dibs on any monthly discount offers 

Rising and Shining
Your commitment to your growth & expansion is commended! You've decided to really change the game in your life and are making huge strides in your confidence, business, goals and intuition. 
Includes:  
· I'll be checking in with you via Patreon to see what questions you have for me  
· You will have the exclusive opportunity to be called upon during our live online monthly Holy Shift calls where you, the Divine and I can hone in on your problem area(s).
· A huge list of Holy Shift call inventory to choose from for your personal development

+ All the goodies from the previous tier 
---------------------------------
Ascending Master
Limited (9 remaining)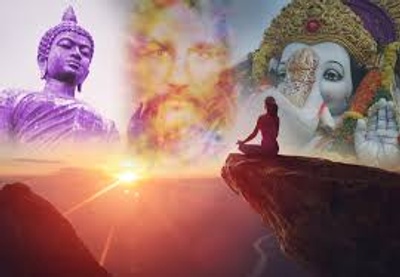 You truly are a wise, considerate, and compassionate soul. I want to thank you personally for investing in this! Your commitment to your growth and expansion truly serves humanity's goals and evolution.  


Includes:  
 
· You will be personally focused on and receiving a monthly dose of energy medicine in the Energy Medicine Hour
· Access to even more Holy Shift call inventory that will open you to more abundance, energy flow and entrainment with guided action steps, as well as loving partner relationships
· Monthly personal messages from the Divine in the Energy Medicine Hour Feedback
· After two months of enrollment at this tier I will personally curate a prescription of Holy Shift calls that the Divine guides me to for the greatest trajectory to support your goals. 



+ All the goodies from the previous tiers 
---------------------------------

About
Watch the video to learn more about the Spirit Tribe.
Note these link are mentioned in the video above: 
Online Spiritual Academy - www.messengersofspirit.com
Ty's Facebook Page - www.facebook.com/tythespiritmessenger
Be Your Own Guru CommUnity - https://www.facebook.com/groups/385884605173354/

Welcome to the Spirit Tribe!
Thank you for sharing your consciousness and energy toward our effort for humanity! We are here to bring you and the new earth more into alignment with peace, harmony, and balance while adopting and adapting the new ways and letting go of the old. 
The Spirit Tribe offers 5D Spirituality in a real, relatable, current and made easy for you to consume way that eliminates the confusion and overwhelm that might be found elsewhere. 
Each month you are given an Energy Forecast. This is the Divine's way of preparing us for the themes we may see in our lives and also what is trending around the world. There will be useful tips for business owners so that the heart and soul-preneurs are catching the energetic wave that the Universe is throwing and the Divine wants to help you catch. 
Every second month you shall see a 5D Guide. This is VERY important to take a look at. It's going to grant you access to exclusive Holy Shift call inventory that is the exact healing vibrational match for the upgrades that the Divine wants to support you with in coordination with the current planetary shifts! 
With that information, I offer discounts, specials, products, services, guided meditations, online training/workshops and those super potent, extremely juicy Energy Medicine Hours and Holy Shift calls that coincide with each month's themes. You will consistently have opportunities to be inspired, educated, and transformed as you use the tools and material offered through the Spirit Tribe. This is designed with your highest benefit and evolution in mind. 
Depending on your level of interest, desire to expand, and go get it attitude you might decide to invest in an opportunity to have more direct contact with me where I offer healing, guidance and/or mentorship. If that calls to you, I look forward to us connecting at the upper two tier levels. That's where I can support you more one on one. 
Please ask questions and definitely leave a heart or comment on the items you have veiwed to keep track of where you have been. 
Congratulations on choosing to shift and upgrade your life!
Sacred activation from a special location. You all are in for a real treat. I am going to bring you virtually so that you can experience it too. 
5 of 5
Become a patron to
Unlock 83 exclusive posts
Connect via private message
Recent posts by Ty the Spirit Messenger