Daniel L. Nanamkin
is creating Youth Empowerment, Land Resiliency, and Unity
Select a membership level
Wolf
Welcome Relatives! Wolf Tier patrons will receive:
See clips of music and video created.
Monthly drawings for wolf clan gifts after we receive a minimum of 10 sponsors. 
Be given early notice of upcoming events and projects.
Bear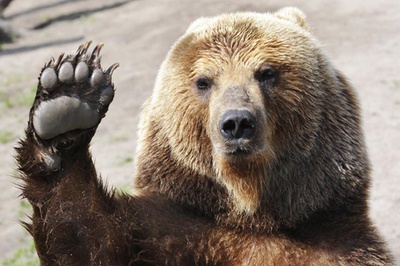 Welcome Relatives! Bear Tier patrons will receive:
Monthly live drop-in to say hello and update you how the project is moving along.  
Receive a copy of DVD or a CD upon completion. 
See clips, photos and videos of progress.
Monthly prize drawing for the bear clan prizes after ten sponsors have joined this tier.
Invitation to upcoming events as a sponsor. 
Eagle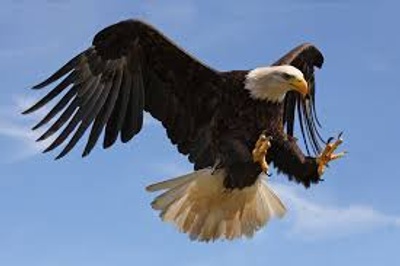 Welcome Relatives! Eagle Tier patrons will receive: 
Monthly live check-in report tracking the progress of the projects you are funding. 
Receive a copy of any DVD, CD or book that is created as a result of your kind donations here.
Eagle level monthly prize drawing after min of 5 join the nest.
Monthly live video discussion with Q & A session. 
Invitation to our camps and gatherings as a VIP sponsor. 
Invitation to personal email list for further communication.
About

"My heart is within this to provide for our people so we can return back to our traditional ways — to the land, to each other."
Hello my name is Dan Nanamkin from the Colville tribes here in Washington State. I am an advocate for humanity, unity, land resiliency and youth empowerment. I am an environmental protector and Indigenous cultural ambassador. I travel through the nation as a educator/public speaker, Native dancer and musician. I am here to invite supporters to assist me in this amazing project that may inspire our youth to become better custodians of this planet, to teach all people to live healthier, more sustainable and become resilient on the land they live upon. In the greater good of our environment and all man kind we hope to create this bridge of unity and hope with the land that connects us all.
We live in a  isolated area that suffers the effects of over 65 % unemployment. Along with social ills and crimes that are caused by this, we also suffer from health issues due to poor nutrition. We ensure sickness—diabetes, heart disease, addictions, cancer and more from the lack of resources/education we have here to combat them. Locally there are NO organic foods sold in our stores, we do not have a nutritionist on our reservation and bad health conditions harm our people. Conditions of cultural genocide still effect this land and its people.
With modern technology such as video, music, literature offered in presentations the hope is to encourage our people to create this change in educating ourselves to our cultural teachings of this land and its medicines in a way to take care of ourselves in healthier ways. Our goal is to become more resilient by becoming educated in our original forms of sustaining ourselves with the foods and medicine sourced from the land we live upon. 
I have traveled and served as a volunteer, an educator in schools and in communities nation wide. With YOUR support, we can continue creating this innovative and creative approach to return ALL our people toward unity, thru our foods and skills we share as human beings.  
In 2016 when the environmental battle to protect the water occurred at Standing Rock I made a stance to go (me in photo). I served people by promoting prayer, peace and unity. I was inspired there toward land stewardship and returning to our sacred teachings because I saw what a positive connection and healing it made to ALL people. Through our Indigenous culture we share many values today that are still beneficial to this environment and all life. We do this not only for ourselves but for all people. Most importantly, we do this so education is passed on to our coming generations so they shall inherit this land and clean water.
.
The years as a teacher, educator, and community activist have brought me skills to create friendships between many cultures and backgrounds of people. My love for the youth as well my inspiration in seeing the rising of a new generation today has encouraged me to share these teachings. My hope is to inspire and motivate us during this great time of change.

My request is for those generous good spirits out there to assist me in making this dream happen. There is no donation too small and it all goes to support my efforts to enrich others through educating them about the importance of preserving our culture and traditions. Please consider setting up a monthly donation. For less than the cost of a cup of coffee every month, you can make a huge difference in helping to ensure that Indigenous voices continue to be heard.
In 2018 I applied for two small grants that helped me with Phase 1 of the Land Project. We have closed these two grants successfully and I am now applying for additional grants. I will work toward establishing a non-profit in 2019. With your help we are hoping to attain Phase 2 and 3 this year. If we are successful in any new grant applications we will definitely keep everyone posted. Grants are few and far between, however, and the competition can be fierce. Not every project can be funded through grants, so we are depending on your support.
The Land Project is the most long-term of my efforts to create a place where all people can learn and participate in tradition-based interaction with nature. My days are filled with bringing the Native culture and educating people at every opportunity I can. Whether I am heading out to do educational presentations, participating in powwows and tribal dances that celebrate the cultures of many nations, or simply sharing my own experiences with those who are willing to listen, I am ALWAYS committed to raising all of our voices together for change.
I know well enough to just keep moving forward with honesty and integrity. I believe in full transparency and responsibility. Here you will always see accurate disclosures of spending, photos and videos of the activities your donations support—along with so much special thanks and recognition for everyone's help. Each kind and generous contribution shall be noted and given appreciation. I hope to also offer gift prize opportunities and free access to future events. 
Your assistance will help with so many projects that are in the works. For short-term projects or events, I will keep everyone posted here as to what my most pressing needs are to keep meeting my goals. For the Land Project, I have established a plan that will move forward in phases as we achieve funding:
PHASE 1:
Initial land work, gathering and education. Gather resources, create network of people and begin education for the youth. Develop plan, seed bank and begin outreach. 
PHASE 2:
Work the soil, plant seeds. Buy video equipment to document work and create educational resources. To protect our work and to offer privacy and peacefulness of community we shall install fencing on this one acre of land. We will acquire supplies/tools needed to make planting and upkeep of a successful garden possible. Make application for non-profit status for the Land Project.
PHASE 3:
Develop educational resources for schools, food and health displays with videos and literature to support. Create more resources to establish a greener environment: solar energy, bio char/bio fuel, composting. Look at various crops to become self sustaining, seek funding for cultural village (pit house, cultural projects, classes, camp out and education). Promote outreach with music/cultural events to encourage community partnerships, education and ongoing interest in the Land Project.
PHASE 4:
Establish a working network with other tribes, other communities to form a group of villages that are willing to help and build each other up by offering camps that will focus on: skill sharing,establishing trading routes, educational resources, healing and more. Promote more villages/communities to become self-sustainable by learning from their local Indigenous cultural values and food systems along with today's modern practices of permaculture. 
Check out this great news article about the beginning of the Land Project and see what we've already been working on
here
.  
PHASE 2
will begin with a spring build camp May 20-24th 2019.
Supplies needed: (estimated cost amounts)
Top soil and amendment/tractor(rental): $1,000.00 
Fencing: $2,500.00 (one acre of land, 6' cedar privacy fence).
Tools/supplies/rental/: $1,500 
Food, gas and special guests accommodations:$1,000
4k video camera or DSLR:  $1,500.00 (stands, batteries, etc)
Projector/equipment: for presentations: $1,000 
Video editing/graphics/software: $1000-$2,000
Speaker/mic: $400.00
Music CD: $1,500 to mix and master, $920 for 1000 CD from CD baby = $2,420 
Home/land care needs: RV, electrical, wifi, $2,000.00 
License fee/transportation/for grants & non-profit: $600
PHASE 2 goal: $13,520
PHASE 3
needs focus on staring outreach, education, and work toward financial self-reliance. 
Video creation, editing, graphics and software: $2,000
Music/education creation: $2,500
Travel: to promote and to net work with fellow communities and villages. $2,500.00 
Solar panels, generators, water systems/hydroponics: $5,000
Root cellar, pit house, traditional village creation, security & storage: $9,000 
Gardening equipment & supplies: trailer, rototiller, tools/supplies: $2,500 
PHASE 3 goal: $23,500.00
PHASE 4
has no ask at this time. I will update this as we progress with the other phases.
With the Land Project the long term hope would be to create a model for an Indigenous cultural village. Teepees, sweat and healing lodge, garden, medicinal plants, healing yurt, pit house. Here we will make learning conducive and exciting. With the Land Project having a safe home we would be able to host educational camps where people can learn how to survive on traditional food diets, learn primal life skills, self-healing, bridge networks of unity, skill share. We will be able to promote learning healthy eating behaviors and teach skills to help the planet and our ecosystems. We will be able to use our video equipment to create and share a digital library as a resource for these activities. We want to make learning accessible and even fun.
For more information on everything that I am working on and striving to achieve, please visit
my website
. Be sure to check back here for exclusive updates and messages available only to subscribers.

I have been invited to be the Arena Director for this year's pow wow in Hilo, Hawaii in September. However, I'll be doing some fundraising to pay for airfare, food, travel, room. Looking for friends on the island as I would love to go to the Honolulu pow wow as well to support & meet our relatives standing for Mauna Kea and food sovereignty on the big Island.
1 of 1
Become a patron to
Connect via private message
Recent posts by Daniel L. Nanamkin