United We Love
is creating videos and writing about love in America!
Select a membership level
Three's a Charm!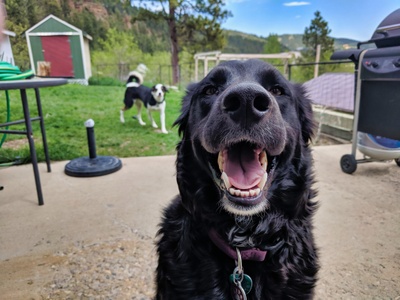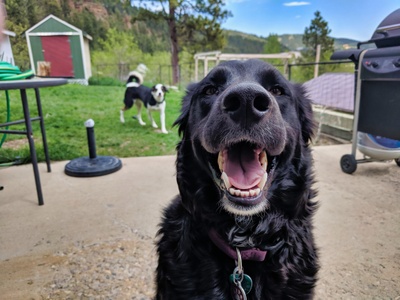 You become part of the United We Love community, with exclusive access and updates, plus the knowledge that you're helping to grow the love in America at a time when it's needed most! (Just look how happy that made Monty!)
Fins are Fine!
You join the United We Love community, with all the happiness, good (and early content access) that goes with it - plus, you're in the fishbowl for monthly giveaways, get our behind-the-scenes videos, a standing invitation to submit your stories and writings to the Love in America blog for the joy and betterment of all, and... Dude tells all his Deadwood friends how cool and loving you are! 
Hamiltons of Love!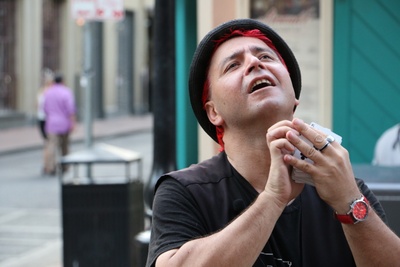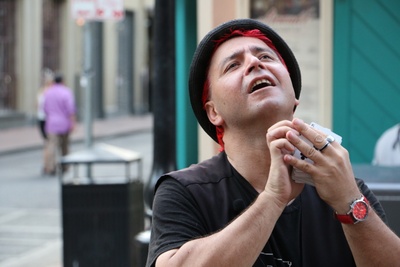 You'll get all the other previous stuff, and our blissful gratitude in the form of a personalized thank you on our social media pages. And, when new routes are planned before a journey, we'll send you the map first and let you suggest stops, sites, and interviews along the way! But that's not all! You'll also receive one of our original 3" "Lovin' America" full-color vest patches and a free digital download of our Love in America theme song, "Ages." 
About United We Love
What is love? We think we know it when we see it, but if you had to define it, what would you say? Then, who finds it and why? Where is it, and what does it mean in our country today?

A middle-aged, midwestern biker couple looking for love may seem out of place in a Buddhist temple in New York, among the Amish of Pennsylvania, in Salt Lake City's gay pride parade, the Baptist churches of Alabama, a Colorado prison hospice, on the Rosebud Sioux Reservation, the streets of east Detroit, or in the St. Louis Ballet.
Yet, we've ridden out to them all in our quest to find the love in America, rediscovering its human connections across our changing nation. Our videos and writings offer the hope that while the faces of America are changing, those faces needn't turn away from one another until we all become strangers in our own land. We delight in showing folks of every stripe, hue, and Polkadot reuniting instead, seeing one another through the eyes of who, where, what, and how we all love!

Now, you can help tell those stories. But why would you? What good can that really do?

Well, these adventures aren't romance and fairy tales (Well, okay, a few are romantic.) Instead, they're about what Dr. Martin Luther King, a man who knew about love, described as "the highest good; the only answer to humankind's problems." Combined with the other human superpower - storytelling - it's the most potent light to drive back the darkness we see across our country today. Seeing that kind of love happening right now between diverse people, cultures, and communities, upends stereotypes and makes connections through real stories of diverse American's devotion to community, craft, cultural traditions, heritage, duty, faith, art... and of course, partners and family!
On our motorcycle journeys across America, we've encountered a profound longing to somehow reach out and restore the human bonds between us. To do that, we have to see and hear one another before we can begin to build together the kind of country where all are welcome, and all are treasured. We've found that the most powerful way to do that is through seeing and sharing what matters most in all of our lives: 
Our loves...
(... and dogs. We really love dogs.)
$308.25 of $3,000
per month
When we reach this goal, we can both work full-time on Love in America and United We Love, building the community, improving our production quality, increasing opportunities for media contacts, upgrading equipment, and saving for the next journey!
2 of 3
Become a patron to
Unlock 169 exclusive posts
Connect via private message
Recent posts by United We Love
How it works
Get started in 2 minutes