Doug Stych
is creating blog posts and fiction.
Select a membership level
Tuxedo Cat
Tuxedo Cat patrons receive the same perks as Orange Tabby Cat patrons. Plus I will write stories or articles on topics they suggestion. Lastly, they get my sincere gratitude.
Calico Cat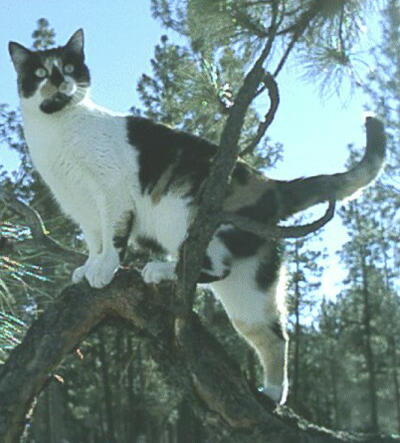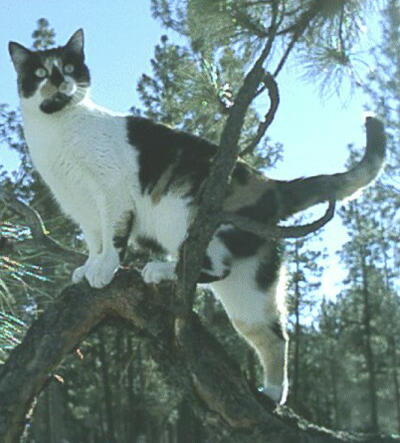 Calico Cat patrons get all the perks of lower tiers. My sincere gratitude. And an extra post a month (beyond my weekly three) will be written.
About Doug Stych
Welcome
Welcome to Doug's Darkworld: War, Science, and Philosophy in a Fractured World. This is the new/companion version of my old
Doug's Darkworld blog
. I publish three public articles a week, and patron only articles as my time permits.
Who am I?
I'm a sixty odd year old ex-Marine and retired tradesman. I've been told I look like a Hell's Angel on his day off. I'm an
ignostic
Episcopalian who ascribes to no ideological or political school. I have spent this life marvelling at the amazing world we live on. And wondering how it is that humans could easily make Earth into a paradise for all, and instead have created a dystopian world of unbelievable wealth inequality, violence, and ecological destruction. It's no wonder the aliens haven't contacted us yet.
What am I writing about?
I'm a proponent of science and reason. I write about science, history, current events. Sometimes fiction, true crime, and alternate history. Basically anything I think is interesting to write about. I am pretty much a skeptic, so I won't be writing as an advocate of woo or conspiracy theories. Somehow in a Golden Age of conspiracy theories, I am immune to them. Vaccines work and Bigfoot doesn't exist. Frankly I miss the good old days when one could say "The Earth is round" or "Nazis are bad" and everyone within earshot would agree.
Why do I write?
I write because I like telling stories. I write because people enjoy my writing. I write because it's the closest I will ever get to immortality. Mostly though, I write because since I was a young man I've felt a compulsion to make the world a better place. And writing appears to be my vehicle for doing so. Even if just to bring a smile to a face. And now, with mortality staring me down, I write because I have to. And if I do get lucky and live another 20 or 30 years, it means I'll get a lot of writing done. Win win.
Why should people support me?
I've been agonizing over this paragraph for weeks. Then it hit me, just freaking ask. What do I have to lose? Please support my writing efforts. A few dozen modest patrons would make all the difference in the world. The price of a Starbucks coffee a month. Just go to my Patreon site (if you're not already there) and sign up. I know I have lots of readers. People are signing up en mass to my Wordpress site. The bulk of my writing will always be public, I am writing for art, this is not a commercial venture. I still need to eat. I'm going to start offering special bonuses too for new patrons. Suggestions welcome, what would it take gentle reader, to get you to become a patron?
Thank you.
Thank you.
(Copyright © 2019 Doug Stych. All rights reserved.)
When I get to 100 patrons I will be able to devote much more time to writing. I thank you for your support.
1 of 1
By becoming a patron, you'll instantly unlock access to 23 exclusive posts
By becoming a patron, you'll instantly unlock access to 23 exclusive posts
Recent posts by Doug Stych
How it works
Get started in 2 minutes