Fiona Willer, AdvAPD
is creating Unpacking Weight Science
Select a membership level
Full Subscription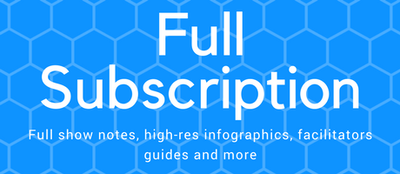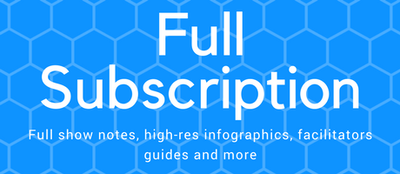 Full Subscribers get access to the full show notes including references, plus selected high resolution infographics, workshop facilitators notes and generous discounts when enrolling in Health Not Diets online courses.
About Fiona Willer, AdvAPD
Welcome to the Unpacking Weight Science Podcast!
Mainstream weight science is built upon a plethora of assumptions. We now know that many of these assumptions about human body weight and health are flawed. I'll help you learn how to interpret weight-centric research for yourself, bust myths about body weight and health, and I'll present to you weight neutral research and discuss relevant content (including Health at Every Size, Intuitive Eating, and The Non-Diet Approach). Yes, you can claim it as professional development!
I'm a dietitian and academic from Australia, currently undertaking PhD research in weight-neutral approaches to health enhancement and their integration into healthcare practice. My business, Health Not Diets, provides workshops, online courses and resources for health professionals who want to practice from a weight-neutral framework. While I LOVE presenting, lecturing and facilitating, I also LOVE spreading the word on social media. The nature of these formats means you either get A LOT of content, or A LITTLE content - this podcast is designed as a middle ground (the 'JUST RIGHT' if you will).
Whether you're a health professional, researcher, health science student, getting hassled about your own weight, or just plain interested, this resource will help you to break down what you think you know about weight, and be up-to-date with what we DO know - and it might not be what you think!
Subscribers get a new, 20-30 minute Unpacking Weight Science explainer podcast each month, along with full show notes, references, test-yourself quiz and access to the full back catalogue of podcasts and the current and previous month's supporting materials. The podcasts are eventually made available to the rest of the world. If you want to access supporting materials that have expired you can purchase them as downloads in singles or bundles
here.
Happy listening!
AVAILABLE NOW TO THE PUBLIC:
Episode 1: 'Stuck in a Weight Centric Operating System'
Bonus episode: 'Weight loss paper critique'
Episode 2: 'Demystifying Definitions, De-Myth-Defying Assumptions'
Episode 3: 'How We Got Here: BMI Meets Death'
Episode 4: 'Weight bias, stigma & discrimination'
Episode 5: 'The anatomy of a weight loss paper'
AVAILABLE NOW TO SUBSCRIBERS:
Bonus Episode for International Women's Day, 'Size Acceptance and the Women's Liberation Movement in Australia'
Episode 6: 'The science of self compassion'
Episode 7: 'Weight neutral health enhancing habits'
Episode 8: 'Theoretical vs actual weight change: industrialised wishful thinking'
Episode 9: 'Ethics vs Morality: Why Fat is Fraught'
Episode 10: 'Explainer: The Non-Diet Approach Model'
Episode 11: 'Unboxing wellness marketing: the science of persuasion'
Episode 12: 'What-The-Fivepercent?? Type 2 Diabetes & Weight Loss Recommendations'
Episode 13: 'Insights into HAES adoption from the Diffusion of Innovations Theory'
Episode 14: 'Measuring Intuitive Eating: How, Why and When'
Episode 15: 'When is a diet not a diet? HAES and Medical Nutrition Therapy'
Episode 16: 'Dietary Quality: measurement, magnitude and meaning'
Episode 17: 'Dieting, Illness and Malnutrition at Every Size'
Episode 18: ''Obesity': Unpacking 'Risk' vs 'Disease''
Episode 19: 'Defining Diet Culture'
Episode 20: 'Evidence Based Practice: More Than Just a Literature Search'
Episode 21: ''Dodgy Definitions: Overeating', 'Cravings' and 'Bingeing'
Episode 22: 'Deep dive into the Look AHEAD Study: face-saving through shifting goalposts'
Episode 23: 'Health at Every Size (HAES) Intervention Research Update'
Episode 24: 'Starving in the Intensive Care Unit'
Episode 25: 'Weight loss is not a fertility time machine'
Episode 26: 'A good fit: HAES and dietetics'
Episode 27: 'Weight loss before joint replacement surgery: the cutting truth'
Episode 28: 'Leave them kids alone! The problems with weight loss programs for teens'
Episode 29: 'The deal with weight loss drugs'
Episode 30: 'Transplant Trouble: Kidney transplants and weight'
Episode 31 & 32: 'Adopting Health at Every Size after bariatric surgery'
Episode 33: 'Biohack or Balderdash: BMI, Energy Balance and Blood Tests'
Upcoming episodes:
Episode 34: 'Fatty Liver: Facts and Follies'
Episode 35: 'Inflammation Information Inflation: the deal with inflammation in larger bodies'
Episode 36: 'Unpacking Intermittent Fasting'
Episode 37: 'Stigma is as stigma does: Blame, Shame and Health'
When the Unpacking Weight Science Podcast reaches 50 subscribers, I'll offer 50 'subscriber only' places in the Unpacking Weight Science online course for $50 off! (RRP $79 AUD).

Yes, that means you'll essentially get a year of podcasts for free!
1 of 1
Become a patron to
Unlock 38 exclusive posts
Connect via private message
Recent posts by Fiona Willer, AdvAPD
How it works
Get started in 2 minutes