Unsung Lilly
is creating epic & empowering indie pop anthems!
Select a membership level
Join our community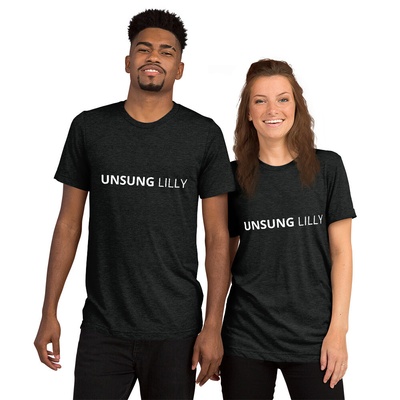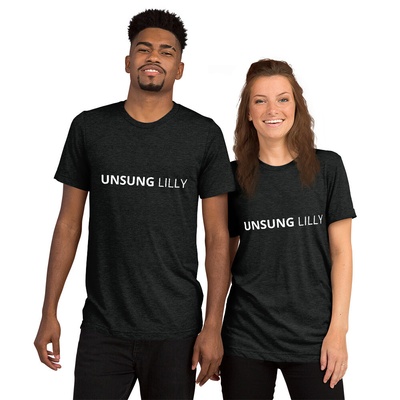 Become a member of our awesome Patreon community, and get access to our patron only stream which will include:
Downloads of finished songs at least 24hours before the public (sometimes a lot longer!)
Written and video diaries about what we're creating, concepts for songs as they are developing, married life, what we're having for dinner, that kinda thing :)
Sneak peaks of new songs - demos or acoustic versions - help us choose which songs to record fully
Help us choose single/album artwork and images
10% discount off at our Merch Store
Exclusive membership of our private Patron only Facebook group
Exclusive Live-Streamed Performance
You guuuuys! You officially rock our worlds, and so in return, just for you:
We'll be performing a bi-monthly live streamed show just for $5+ Patrons! Grab a glass of something nice, and chill whilst listening to some live music, from our home to yours!
And you'll have access to all the previous tier rewards
Get your name in the record sleeve!
Limited (92 remaining)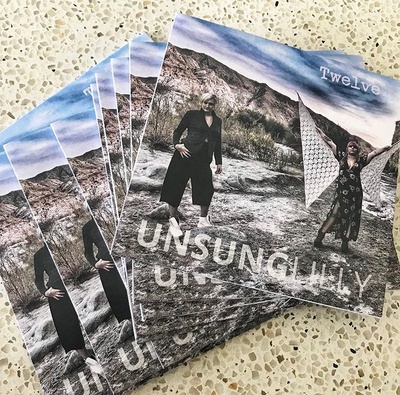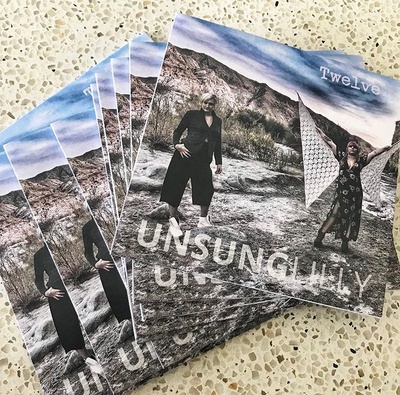 Your support means everything to us, and we wanna put it in writing!
You'll be named in the sleeve of any physical music releases, that means any EPs, Albums, singles etc. 
You'll also be named in the end credits for all of our music videos, for the length of time you remain a patron
15% Off discount at our Merch store
Plus all previous rewards
About Unsung Lilly
Helloooo!
We are so glad you found your way to our Patreon page - a magical space for super awesome and lovely people to become a patron of us and our music ;)
We're creating a new album!

Even through this unprecedented time, we're inspired and currently working on a new album. You can expect the same soulful & empowering lyrics, big sounds and stadium-like anthems that were on our album 'Twelve', but for this album we're bringing in some fun nostalgic influences, because you can't beat a bit of nostalgia these days, right?
Becoming a supporter on Patreon (for as little as $3) means you automatically become one of those
incredible
people that support independent music,
keeping music alive
during crazy times
, AND:
You get access to exclusive content and videos
You hear our music before anyone else
Have your say by voting on artwork and images
Get exclusive access to Patron only live stream performances ($5+ tier)
Get your name listed in our videos/CDs ($10+ tier)
Plus lots more fun stuff! (check out the tiers above)
Not only does the affordable amount you contribute go towards keeping us and our music alive, but you are helping us make empowered independent choices throughout every step of the journey. In effect -
you become part of our team and our record label.
YOU are very much needed in our journey as independent musicians!

With COVID-19 wiping out all our live performance revenue, us artistes are reliant more than ever on the help of people like you who can give just a small amount each month. It may not seem like a lot, but it adds up and can literally make the difference between whether or not independent art continues to get made.

We are determined not to let a pandemic stop us doing what we are here to do, and in the wise words of Freddie Mercury, the show must go on, so...
We are inspired and committed to create music that brings you something beautiful and real during these crazy Covid times, and your support is what makes it possible!
Join our Patreon community today, and we'll be sending you a whole lotta love via the internet waves!
What we do
If you haven't met us yet, we are married couple, Sera & Frankie, and here's a little taster of the music we have created so far...
Frankie plays 99% of all the instrumentation and produces our recordings (and yes we totally plan on recording more of those geeky 'this is how I do it' videos - lots of you have asked!), she sings, she also writes all the melodies. Sera writes the lyrics, also sings, develops the concepts of our songs, creates 99% of our music videos, and our online content.
There's lots more to come and we can't wait for you to be a part of it!
Sera & Frankie xxx
When we hit $100 a month, we'll celebrate by live streaming an intimate musical performance, directly to our Patrons only
1 of 6
Become a patron to
Unlock 89 exclusive posts
Connect via private message
Recent posts by Unsung Lilly
How it works
Get started in 2 minutes