Unusual Efforts
is creating Multi-Media Soccer Journalism
Select a membership level
Supporters' Stand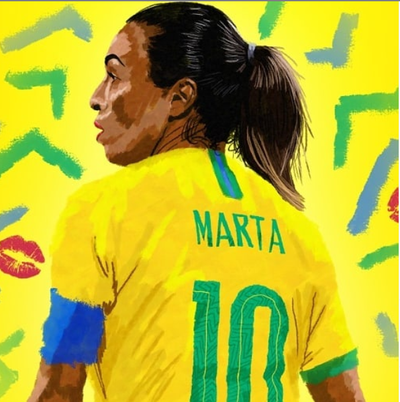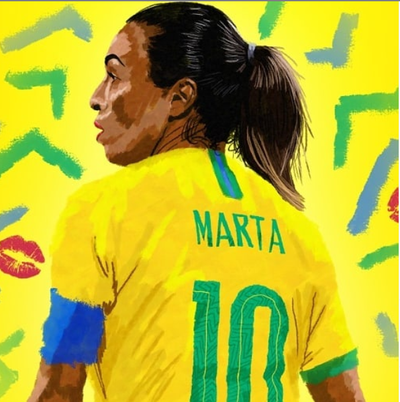 Pledge just 1 or 2 USD per month and you'll receive:


+Thank you tweet from the Unusual Efforts Twitter account 
+ A virtual Unusual Efforts Membership card 

Goooooooooooooooaaaaaaaaaaaaaaaaal!
The photoshops of @sonjamissio are famous around the internet. Provide her with a photograph or two (or three, or four) and she'll 'shop you and a friend going up against each other in a "derby," or you with your favorite player's arm around you, or you and your friends starring in 21 Thunder. Whatever you can imagine!


As well as the Supporters' Stand benefits:

+Thank you tweet from the Unusual Efforts Twitter account
+ A virtual Unusual Efforts Membership card

And it's a brace!
A mere 5 USD earns you the right to listen to an Unusual Ef'pod minisode, in which one of the hosts brings on an Effortista or two and talks about...well, whatever they want to talk about.

It's a tasty bite-sized supplement to the regular pod (which will still be free) and it will be released on the 15th of each month.

As well as the Supporters' Stand and Goooooaaaaaaaaaal Tiers:

+Thank you tweet from the Unusual Efforts Twitter account 
+ a virtual Unusual Efforts Membership card 
+ Custom photoshop of your choice by Sonja Missio

About Unusual Efforts
Unusual Efforts is a crowd-sourced soccer website and podcast created and maintained by women—both cis and trans—and non-binary persons. We strive for diversity and practice inclusive feminism. Ultimately, our goal is to lift up the voices of those rarely heard in traditional media outlets, and to push for those voices to reach a wider audience on bigger platforms.
Since our founding, we have created a strong community of #Effortistas who support one another, encourage one another, and help one another talk through stories and pitches. This community has been the driving force behind ensuring these rarely-talked subjects and often unheard voices are uplifted. 
Unusual Efforts has succeeded on many fronts, from nurturing its growing community to publicizing the way non-men view the world through our Instagram takeovers to seeing our #Effortistas get published in outlets like ESPN, StatsBomb, 
The Guardian
, 
Time
,
Rewire
,
The Cut
, and more. Several who published their first piece on the site have gone on to secure full-time jobs at other outlets.
Yet the world of soccer media remains resoundingly male-dominated, particularly at the top, where men are editors-in-chief or managing editors or even those who bring up names at meetings where potential candidates are discussed. Women and non-binary persons not only need space to create, but they need a place at the table, making decisions.
We will continue to fight for both, through our exceptional journalism and art, our Unusual Ef'pod podcast, and the voices of our community who challenge the idea that men should dominate what we see, read, and hear about soccer.
But to do so, we need your help. Every artist and writer at Unusual Efforts is paid for their contribution. Currently, we do not use the pool of money to pay for hosting, the domain name, G Suite, our social media director, or our editrix-in-chief.
In a world that pays in "exposure" and "resume building," we insist on offering our contributors something else: actual payment for their talents, time, and trust in Unusual Efforts. We would also like to be able to pay for the costs listed above.
This is where you come in:
we kindly ask that if you enjoy our content, that you may consider contributing monthly to UE
. Your support helps us pay for the top-notch content you've come to expect from Unusual Efforts and allows us to bring you new and unique material that you won't find anywhere else. 
For the price of coffee, beer, or a halfway decent bottle of wine (depending on your preference) once a month, you can support our community, recognizing the worth of our featured writers and artists and acknowledging that talented social media managers and an editrix that takes on a mentoring role deserve to be paid.
As always, we thank you for your support. We could not be doing what we are doing without you.
You are helping to redefine the sports media industry!
Twitter:
@UnusualEfforts
Instagram:
@UnusualEfforts
Facebook:
Unusual Efforts
Website:
www.unusualefforts.com
$157.10 of $500
per month
Hmmm...maybe it's time Jessie and Megan get Unusual Efforts tattoos? Or the entire Executive Board gets a jellyfish inked on their person?

(Click all the way through to see the true goals we're aiming for)
1 of 4
Become a patron to
Connect via private message
Recent posts by Unusual Efforts
How it works
Get started in 2 minutes