VFansss
is creating inspired projects
Select a membership level
DRM Free Thank you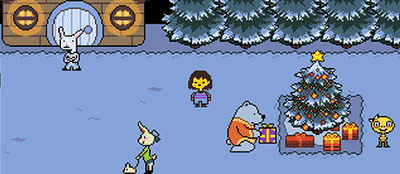 " Everything counts in large amounts " - D. M.
You should be proud that you done something.  There are no small gestures; there are only thing that you've done, and things you've not.
Golden Tape
(The image is referring to a golden ape, though)
Thanks for your support!

You will get access to private beta build (called Golden Tape builds) of all projects I am doing (they are updated almost daily), plus your nickname in every application/software/projects I'm actually developing!
Also, you get a special badge on the comPLAY Server: everyone should know how supporting you are!
Includes Discord benefits
A true patriot
All the above +
A private and 24/24 direct chat to ask me support, new features to add or whatever you think should be in place.
It will be a pleasure to read your opinions and advice (if you have any, of course).
Includes Discord benefits
About
Hi, my name is Alessio, but on the web I'm
VFansss
!
I'm 24, my favourite colour is blue
(I don't think it's very evident)
, I live in Italy and
design and build things
and
videogames
are two of my favourite hobbies..
Something truly strange happened when
I mixed these two things
, and the results have been quite... fun to realize, albeit sometimes quite difficult to debug!
I often think about a phrase that is truly inspiring:
<< If it can be realized...why not doing it? >>

( Is inspiring, don't your think??? )
This, and my damned fussiness, had led me to spent a
quite impressing
time to adding, designing and take care of in many ways of my projects that you can find on my
GitHub page
or on my
Reddit Profile.
So, when one of your
favourite games is a awful conversion and you decide to fix it yourself
or when your damned computer
EXPLODE
( I'm not joking ) while you and your friends are playing and you decide to build yourself an
eclectic savegame backup system
, you know only where you are starting and never where these complicated ( but fun ) projects will ever take you.
And the most fantastic things are the countless exchanges of messages with people from all over the world: some only just to thank you for a job you enjoyed doing! Some other simply for asking how you are, or on what projects are you working.
( Ok, I have to admit it: when you write to me because there are problems it's much less fun!
ARGHHHHH
)
This is truly amazing, and the dedication with which you write these messages to me is as much as the dedication I use in continuing to develop these humble, but appreciated, and always
free and open
works!
I will always continue to build & break things but this
Patreon
is designed to let me continue to work more and more (and better) onto what I think is a fantastic media that allow us to enjoy truly deep and wonderful stories.
If all the users who used my works had donated even just
1€
I could probably afford to work on video games literally full time.
Logically between my daily helicopter ride and a tennis match, let's be clear.
If you like what I'm doing, and what I'm in plan to do,
don't wait for someone else to do it: be a Patron
, and get access to extra goodies and prototypes. And who knows...maybe you will be the one you will be the first to give me the input for the new project!
But whatever you choose to do,
thank you
for passing by and reading what I wrote! Life is too short to not have more (and better) fun.
Let's keep in touch in chat on my
comPLAY Discord Server
or add me on
Steam
, and meanwhile keep care of yourself,
Alessio
With this stunning pile of cash I could maintain all my project's website online ( and open for hackers attacks )

1 of 6
Become a patron to
Connect via private message