Vanessa Burnett
is creating ways for lots of people to do helpful things in these US crises
Select a membership level
Grounding Wire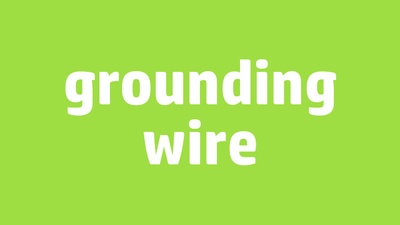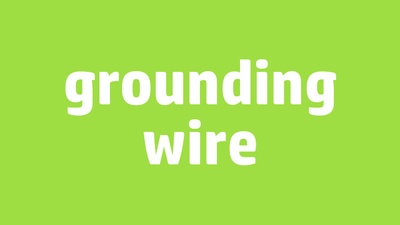 A grounding wire helps keep things safely operating.  Help keep things going at the foundational level.

Anchor Point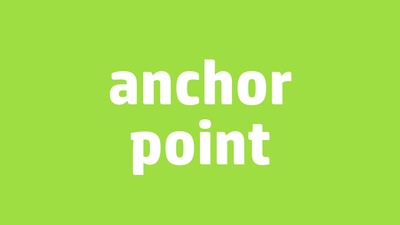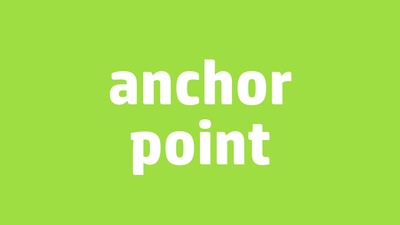 An anchor point is the safe place you start from when fighting a wildfire.  Help us get anchored, & work out from there.

Hold the Light
A tier for 2020 if there ever was one. Holding the light - any light - is critical to helping us find our way through.

About Vanessa Burnett
We're doing something unique in this intense moment... putting out a call for Americans everywhere to do helpful things.

"We" is everyone who has helped this initiative get this far - perhaps you included. 
Including every single patron here, at every tier.
  Your support helps me move toward working on this shift full-time, and to scale it.  We can light it up.
Our 4-part mission – should you choose to join us – is to get people doing helpful things, to help people help each other through several crises, to hold civil society and institutions together, and to make transformation along the way.
The idea is huge and audacious.  But it's time. 
The US is in the biggest set of crises in decades with a pandemic, a tenuous presidential transition, widespread science denial endangering public health, insidious disinformation efforts, upcoming complicated vaccine distributions, empowered hate groups, institutional erosion, and intensifying disasters.
Change is coming… whether we drive it or not. Chaos and trauma push us into shock, inaction, and hand-wringing.
All of us can help in ways that are decisive, impactful, and purposeful; and that pull us forward through overwhelm and crisis. When millions of people each do
something
helpful… shift can happen.We find our way through. Together.
We have an approach to get this shift going.It's a framework with a 5-part strategy, a 4-part mission, 4 principles, 15 Tools For Doing Helpful Things, and 10 Structural Areas For Action Anywhere. It's adaptable, scalable, and flexible. Any person or organization can plug in anywhere.
More on our approach is in this
white paper
, and in a deep-dive
proposal
behind all of this shift.
Our 5-part strategy for navigating this is on the Shift the Country website. 

It is to 1) Do Helpful Things, 2) Get Groups Together To Do Bigger Things, 3) Raise A Ruckus, 4) Spread The Ruckus Through Our Networks, and 5), Counter Fear.

One high-priority action patrons will support right away as we get this shift off the ground is finishing the
15 tools to help people engage with everything
. 
Another high priority is that we're doing a push to help people tell stories of all the challenges of life out here in the US in "contagion country."  We'll do workshops and have a website to help roll this all out.  Launch is December 2. 
PATRON BENEFITS

This Patreon page is a bit different from the standard creator page.  Our mission (helping to hold society together, etc.) is also different.  Patreon patrons are often given special access, previews, or content. 
I'm asking for patron support to help get more helpful content out to more people.
So more people can use it to get engaged.  So we can do more with the mission - helping people help people, holding society together, getting people engaged in doing all of that, and making change as we go.

SUPPORT A MASS IGNITION
I'm asking for support to help light a metaphorical wildfire.
We can build and spread a wildfire of people doing helpful things, civic engagement, hope, and action all over this country. 
I'm asking for everything from throwing sparks... to get little fires going... to enormous mass ignitions of whole counties and mountainsides.  Much like what we've seen this year in the real world, only hopefully a lot more helpful, inspiring, and constructive.
Every patron at every level helps grow this fire, and fan the flames.  The more patrons we get - the more fires we can light.
Our framework for growing this shift is based around people doing helpful things, getting groups together to do bigger things, raising a ruckus, and spreading that ruckus through our networks.  In other words - creating spectacle and sparks, and fomenting tipping points... where an epidemic turns into a raging wildfire of a pandemic. 
This work was designed for mass ignition.
The fact that the fire and pandemic metaphors are disturbingly real reminders of the actual tragedies we're navigating underscores why we need strategic, structural work at scale to help find our way through.
And so we can.  This work is based on disaster management principles, plus intentional structure and design to help counter trauma and the threat of authoritarianism when it arises.  This is a roadmap incorporating all of that into achievable ways people can act at every level and in every place to shift this country.
WHERE YOUR SUPPORT GOES

Patron support here helps keep Shift the Country content available for everyone to access regardless of income. 
It also helps us strategically spread and market that content in ways that follow our own strategy for fomenting tipping points.
Support helps with the technology, the time, the ability to focus, marketing to spread the word, and the creation and production of all the things. If I can get enough regular support here, I can work at this shift full time - and even build a team to help.  Here's more:  getting the
15 tools to help people engage with everything
finished (ASAP), videos about how to use the 15 tools, stories on people using them, public workshops and conversations via Zoom and live-streamed to navigate the currently unfolding chaos, posts and writing with tools and stories for getting through, success stories, ideas, inspiration, fortitude, strategy, solidarity, problem-solving, a community platform (as we get funding to allow for time to administer), and podcasts (as we get production funding).
WHY ME?  A STORY...

So who am I to put out such a call?  And to ask for reinforcements here?
The bureaucratic story is that I'm a homeland security and disaster management professional who spent years in big wildfire management and operations, and then in big catastrophe and disaster management policy, system, and operations at the deepest levels of the federal government.  I worked extensively on challenges such as resilience (economic, disaster, and community resilience), incident management policy and systems, and critical infrastructure.
The
longer
more interesting story is that I've been a citizenship nerd since the Exxon Valdez oil spill in 1989, when I decided to create a community-wide recycling program where I lived, and did... and then have gone on deeper into citizenship from there.  My work in disaster, community, and economic resilience led me to recognize in about 2010-2011 that the US was never going to be ready for a pandemic + multiple simultaneous catastrophes, as we are experiencing now. 
I didn't expect at the time that we'd be experiencing such worst-case scenarios under a presidential administration that would actively obstruct what systems, policies, plans, capabilities, and so on that we (the US) were able to put in place based on what we'd learned in the 100 years since the last pandemic, and in after-action reports following every major US disaster.  I also didn't expect that such a president would actively erode the federal government and its institutions, spread and amplify such dangerous and counterproductive anti-public-health information, not-subtly encourage domestic terrorists, state clear intentions to undermine the election, degrade the US Postal Service, erode the election process itself and faith in the process, or refuse to commit to a nonviolent transfer of command. 
However, I did recognize the threat posed by Trump in early 2016, and the corresponding risks an aspiring tyrant brings to the table.  I have been working on strategy to address and mitigate some of that risk since, including development of a large-scale civic engagement strategy to help counter such emerging tyranny.  With the emergence of the COVID-19 pandemic and other chaos in 2020, this work has been updated to the framework now on the
Shift the Country website
.
So... why me?
I am 100% sure there is no other person who has walked the path I have deep inside specific US government programs for incident management, resilience, and critical infrastructure... and also developed a strategy for mass civic engagement to help navigate and counter tyranny... and now also multiple disasters including a pandemic.
My background is on
on LinkedIn
.  A written overview
is here
.
I maintained a Top Secret / SCI clearance for over 9 years.  I studied enough sociology and mass communication in graduate school to have heavily influenced this work and the rigor of it.  My last job was as the co-project manager for the emergency notification system in the Washington, DC metro area serving 5.5 million people on over 70 portals in 18 jurisdictions.  I'm not intimidated by high-pressure, high-speed, high-stakes, intense, work.  I've worked in the busiest inter-agency wildfire coordination center in the world.  I've worked closely with four federal operations centers, including the US National Operations Center, and touched federal cybersecurity operations.  I've got a deeper background on US economic resilience, critical infrastructure interdependencies and vulnerabilities, cascading effects, and public private partnerships than anyone ever wants to hear about.  I've worked an absurd number of disasters.  Plus I trained as a life coach, have facilitated or coached a ton of government and volunteer working groups, can get along with almost anybody, and have developed a nice touchy-feely side after years of working in aggressive fields.  I'm a jack-of-all-trades when it comes to developing all of the pieces and parts that it's taken to get this work to the point where it's gotten. I've done all the filing, paperwork, branding, social media development, technology behind the scenes, bookkeeping, strategy, and so on. Up until now. As we get this funded and more formally organized, the plan would be to hire contractors - and eventually employees - to help.
I've spent half a career so far working in highly complex systems, watching how they work, getting them to work better, and troubleshooting them when they fail.  It's systems thinking, and we need more of it.  This work is structured to account for it - and to evolve as we grow this out.
The
Shift the Country
vision can help us get to the other side of all of this disruption.  It can also help with long-term structural transformation.  Yeah that's a big vision.  But we're a country of dreamers. 
We might as well dream big.  We have to.
Thank you for your help supporting this dream.  I'm convinced we can make it happen.

CREDENTIALS, BACKGROUND, & DISCLAIMERS
There's more
about the website here
, and interesting
back stories about why this disruption was not unexpected
.  My professional profile is
on LinkedIn
.  A bio
is here
.
Contributions are not deductible for federal income tax purposes as charitable contributions.

CLOSING WISDOM
My journey to get this work this far is a story of wicked, absurd, outrageous persistence that I can tell later in a book I write on the "other side" of all this chaos.  When hopefully many of us have made it through, and we've made good progress on all the transformation and stabilization and still having a democracy and whatnot. 
A short, short summary of that journey is best summed up in this unlikely wisdom from the character Jayne Cobb in the movie Serenity, "If you can't do something smart, do something right." 
Hopefully the work and the risk I've invested up to this point turns out to have been what's right.  Now we take it forward together.  From here, hopefully we can build and grow something enormous with this bitty framework... with alliances, friendships, family, vision, action, and a reality we haven't even yet imagined.  We will.

Thank you for your help growing this shift.
For now, we can hold the line, hold the light, and engage with absolutely everything.  And live the words of Bob Marley:

"Light up the darkness."
How it works
Get started in 2 minutes