Veganville Animal Sanctuary
Veganville Animal Sanctuary
A sanctuary for farmed animals to live out their lives in peace.
Select a membership level
Veganville Community Member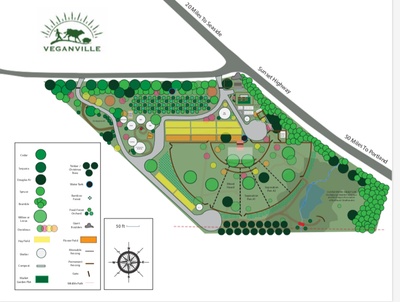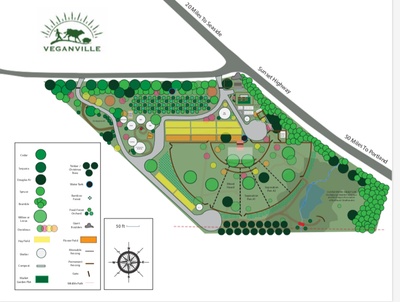 Veganville began as a blank slate and every single bit of progress has been made by volunteers. You can help so much by donating just a $1 a month so we can continue the progress and rescue more animals and make Veganville's Plan a reality.
Happy Bellies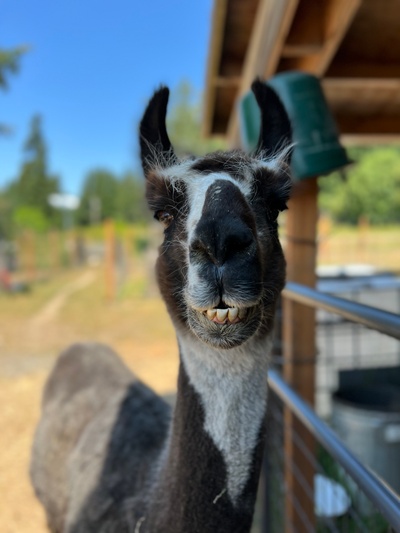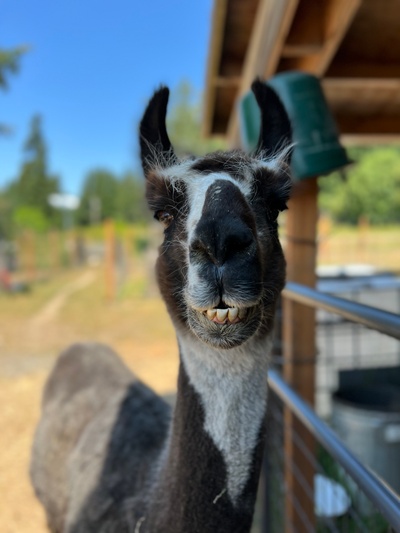 This tier goes towards our monthly resident feed so everyone gets twice daily nutrition and supplements.
Sweet Dreams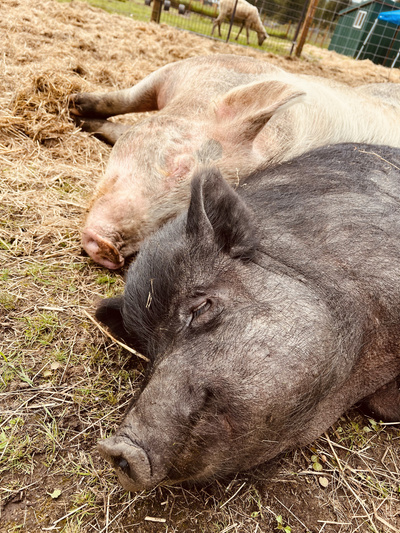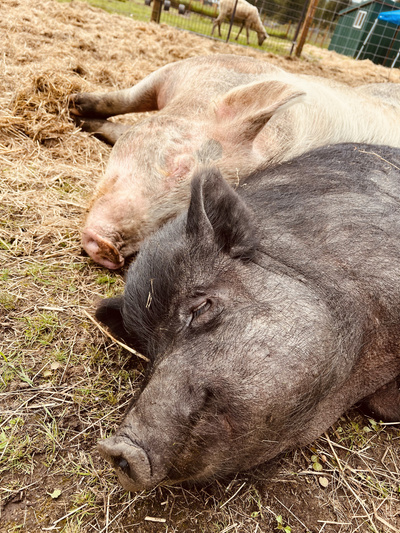 This tier goes towards making sure our residents sleep soundly in their warm and dry beds.
About Veganville Animal Sanctuary
Nestled on just over eleven acres in Seaside Oregon, Veganville is a 501(c)(3) nonprofit animal sanctuary for farmed animals rescued and rehabilitated from various situations of abuse and neglect. Contributions are tax-deductible to the extent permitted by law. Federal Tax I.D. (EIN): 81-2539800

Nestled on eleven acres in Elsie (Seaside) Oregon, Veganville open its' gates for visitors to get hands on experience in compassionate animal care and organic permaculture farming practices, giving the opportunity to learn about the modern day agribusiness and its effects on the animals, our health as humans and the impact on our environment. Veganville promotes a cruelty free and environmentally sustainable vegan lifestyle and incorporates this in our outreach and education program with cooking classes, community gardening and compassionate animal care. Veganville is a special farm which allows visitors to spend hours, days or even weeks on the farm. This creates an opportunity to make an impact at every level with the animals, sustainable living, permaculture practices and organic farming.



$136.04 of $1,500
per month
When we reach $1500 a month, we can begin to build a bigger barn for more animal rescues.

1 of 1
How it works
Get started in 2 minutes