Vegetarian Zen
is creating inspiring podcasts!
Select a membership level
Carrot Crusader
For a mere 25 cents per episode (or 20 cents per episode in months with 5 Sundays) you'll receive the following:
Rutabaga Rockstar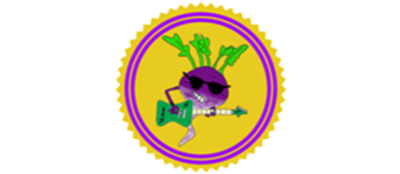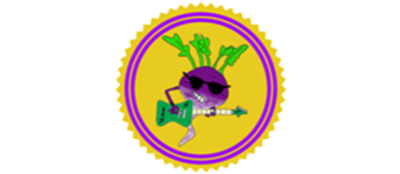 Rutabaga Rockstar!
For only $1.25 per episode (or $1 per episode in months with 5 Sundays) you'll receive the following:
All of the Carrot Crusader AND Broccoli Badass rewards PLUS
A huge thank you shout out on the podcast
A cool sticker that'll let everyone know you "get your VEG on with Vegetarian Zen!"
About Vegetarian Zen
Who are we? 
We are Vickie (on the left) and Larissa and we live in San Antonio, Texas with our family: three spoiled rotten cats named Jake Ryan, Samantha Baker, and Idgie Threadgoode, and one rambunctious pup, Cosmo Kramer (who totally lives up to his namesake).
Why Patreon?
Vegetarian Zen is now and has always been a labor of love for us.  We started the podcast and website on a shoestring budget, all on our own. 
Since we launched, we've seen the impact we have been able to make with our podcast.  It is doing exactly as we intended: providing a safe and friendly community where vegetarians, vegans, and the veg-curious can come for support, recipes, and friendship.
We would love to be able to grow Vegetarian Zen so we can reach and help more people.  We're super-busy developing resources to do this...videos, webinars, ebooks, and downloadable guides are some of the things we're considering.  To do these things effectively will take some time and money.
And that's where you, our wonderful and loyal Veg Zenners, come in!  Just a little financial support from our awesome community will help to alleviate some of the costs of podcasting (monthly media hosting fees, yearly website hosting fees, etc) and will free up some of our resources to develop new Vegetarian Zen offerings for you. 
If being a regular patron just isn't your thing...
...but you'd still like to make a financial contribution, you can make a one-time donation on our 
Vegetarian Zen  Support page
.
Thank you, as always, for continuing to listen and for being a part of our community. If you're ever in San Antonio, let's meet up for a yummy veg meal!
Peace & Veggies to all,
Vickie & Larissa
Please Note: If your pledge level qualifies you to receive a physical reward (sticker, magnet, bag, or t-shirt), we ask that you allow up to 6 weeks for delivery (due to production times on some items). We will, of course, make every attempt to get your rewards to you as soon as possible!! Thanks. 
When we reach $500 per month, we will be able to expand the podcast into videos and hire another content creator to help us create recipes and more! 
1 of 1
By becoming a patron, you'll instantly unlock access to 12 exclusive posts
By becoming a patron, you'll instantly unlock access to 12 exclusive posts
Recent posts by Vegetarian Zen
How it works
Get started in 2 minutes