Versatile Assassins
is creating Aerial Art-Films
Select a membership level
Let's Begin...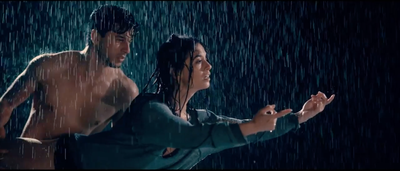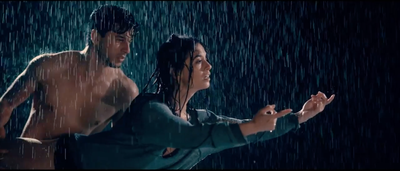 This is all about connection....
Now you are here and thank you for it. Now the conversation begins... with advanced information about and viewing of upcoming films, and the opportunity to be involved creatively in upcoming projects. 
We invite you into conversations about our next Aerial art film.  Through surveys, we seek your feedback on music, apparatus, environment, story, visuals, outfits, and other important elements.  
We've been dreaming up all kinds of ideas, and we want to know what you think.   We also want your own original ideas.
What do you want to see?  What moved you in our previous videos.  What can we do better?  Help us dream big. 
Talk to us. 
When Viewing Becomes Doing
When you dive deeper, it becomes about those who wish to get involved with aerial dance as a medium for self expression. Spend some time with the music that moves us via Spotify playlists and learn more about Selkie's personal training routine and choreographic style with live-streams of practices.
Deepening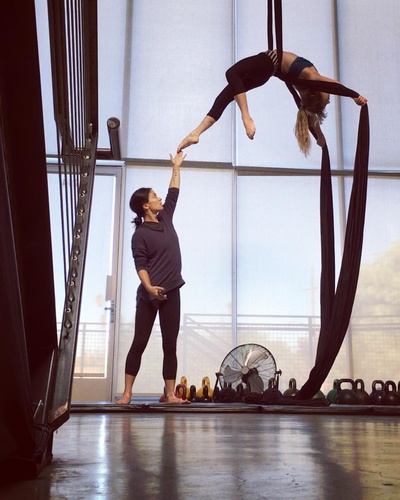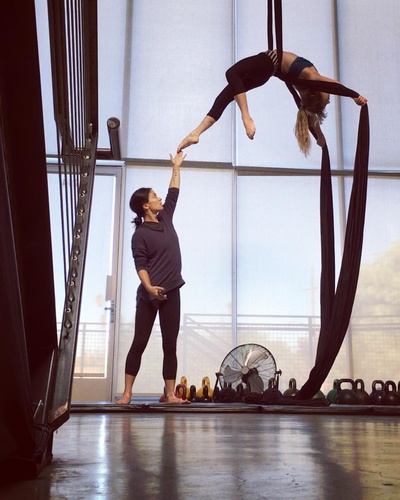 Join our private livestream while we train.  Watch Selkie instruct Erin (or the occasional guest student).  This will provide you with a different and very specific look at your own aerial practice and conversation around movement and the emotions that you are wishing to convey through observation.    
About Versatile Assassins
Sooooo. Here we go. These videos began solely out of the desire to make something beautiful.  We made them to express something personal that we shared (our love for movement and aerial arts), through our equal love of storytelling in the film medium. Unexpectedly through the course of their creation, and thanks to the incredible way our audience (including you... we hope...) has connected to them and made them their own, it has grown into so much more. It has grown into the platform for story telling we always wanted... but did not even dream possible, and a beautiful community that touches us with its interaction and conversation every day.

Which brings us to now.  Which brings us here, to Patreon.

Y'all have been asking for more of these videos (and we are so flattered by that because wow, we love making them) and so we have come up with a plan... an experiment if you will... to help us make more. Push them farther. Bring them to you faster.

Through this platform, we are able to deepen that conversation that has already begun with those who have been moved by our videos in the past, and this will directly help us to create the videos we hope to make in the future. And the best part is that, instead of looking to an outside source, this will come directly through that community that has gathered around us.  We can work together we will bring them to life.

And with that in mind... allow us to introduce- The Versatile Assassins. Here on Patreon.

But perhaps we are getting ahead of ourselves. Our names are Selkie Hom and Erin Brown Thomas. And we are (now) the Versatile Assassins. Starting here, starting now- but birthed from a creative partnership that has existed for almost three years, bringing such videos as "Once Upon a Dream", "Eye of the Needle", "Young and Beautiful", and "The Chain" to life.

Our goal with this page is not only to create more videos with your help, but also to create a larger platform former personal interaction with the community that has developed through connecting with our prior pieces.  We want to be able to share with you more often.  Aerial sessions with Selkie through livestream and group hangs, actual one on one time in the LA studio with personalized choreography (depending on the level with which you choose to engage), as well as being a part of creative conversations, and more.  We want to let you know about our artistic process, and also want to hear about your thoughts and ideas for what you want to see next.  All with the goal of building this story together. 

And for the long term- who knows where this could go? We are making it up as we go. Along with all of you.   But we have big ideas for large scale productions, full length artistic feature films based around the dance and aerial arts and all of the other movement based art forms we love to play in.  The sky is quite literally the limit (it was impossible to avoid, so please forgive us for using the obvious).

This is a project built on passion- ours and yours.  So we hope that the outpouring of passion from you (the viewers) which has inspired us to forge ahead, will also be willing to help us create the means to continue.  You have always been, and will continue to be, our WHY, but now we are also asking you to be our HOW. Come and play with us. 

Aerial arts are inherently dangerous. Versatile Assassins (Erin Brown & Selkie Hom) are in no way liable for individual risks taken by our patrons and followers.  Please know you assume your own risk in practicing. 




This helps us know that you are interested, and we will begin the process of planning our next video, with your feedback and input. 





1 of 3
Become a patron to
Connect via private message
Recent posts by Versatile Assassins
How it works
Get started in 2 minutes