Video Games Source
is creating Targeted Gameplay Videos
Select a membership level
Only $1 or More a Month For My Life's Work!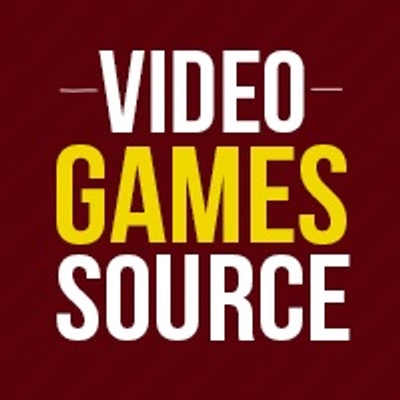 Jason Thanks You. I mean It!
Access to the VGS Feed
Access to at least 10 Exclusive Gameplay Videos Of Each Game I Play
No Ads
Multiple Games Per Month
Access to the Video Games Source Text blog
Reviews
Impressions
Natural ramblings of a Generation-X gamer
About
 Video Games Source's Beginning
Thank you for even seeing these words, seriously. Where to begin? Guess I'll start at the beginning as to why & when I decided to create Video Games Source. Back in 2010 while working odd temp-jobs here in Las Vegas I started playing a game called Darksiders.
As I progressed through the campaign I came across a boss I couldn't conquer. Next, I logged on youtube to see how to beat that particular boss. Much to my disgust I had to watch and skip, watch and skip, watch and skip a hour long commentary walk-through video just to see the boss-fight.
The bossfight lasted only a few minutes but I was forced to waddle through a hour long video. I was all like "why can't gamers on youtube just make a short direct video showing what I am searching for?". You see where this is going?
From that one experience searching Darksiders on youtube Video Games Source was conceptualized. Fast forward two and a half years after the Darksiders incident I created my first youtube channel Video Games Source "Targeted Gameplay Videos".
 Why am I on Patreon?
Video Games Source is a labor of love for me. Over the past five years I myself have recorded and edited over 30,000 targeted gameplay videos across all of my youtube channels. You'd think I would be making decent money off of those efforts but thanks to adsense and the fact my videos aren't viral material nope!
Adsense + Youtube is predicated off of watch time and super high views for EACH video. My goal is to make videos that gamers can find while searching on youtube and or search engines. I usually make shorter gameplay videos. Podcasters, montage makers as well students of youtube have used my gameplay videos to flesh out their own content. 
Bottom-line is I don't make enough from adsense alone. I am sure you read a few gaming related Patreon pages from the past saying something similar, it's true.I don't make a lot of money doing this. Numbers can and or don't matter on youtube. In my case, numbers don't matter a whole lot. My videos aren't designed around going viral. VGS gameplay videos are designed for the gamer who is looking for something in particular within a game.                            
Where is Your Monthly Pledge Going?

Monthly Video Game Purchases
 (I play/create for PC, Playstation 4/Pro Xbox One/X (soon). I play exclusives, AAA titles, Indies of most genres. I usually cover one game each week unless it's a methodical game like Persona 5 or The Witcher 3 in which case I might play one game that entire month.
I play games at my discretion. Keep in mind I do not do commentary in these videos. No commentary, just raw edited footage. I don't do requests for games either. But rest assured I do try my best to play "everything".
Capture Devices as Needed
Since 2012 I went through three gaming capture devices (two Hauppauge HD Pvrs & one El Gato). I will upgrade to a 4K device whenever El Gato releases theirs. In short, tech breaks down and or improves.
I will always need to upgrade my current console capture device. My PC software "Action!" works good for capturing and hasn't let me down yet *fingers crossed* Console videos are 1080p 60fps as well PC games at the moment. (My PC is kinda weak).
Laptops as Needed 
I went through about 5 laptops since I created Video Games Source. Problem might be because I buy cheaper end laptops. I need to invest in more expensive laptops one of these days.

Consoles & Gaming PC Graphic Cards as Needed
Do not donate expecting me to purchase a Nintendo console at this time. Reason being youtube and Nintendo don't mesh well for monetization honestly. Just for the record, I adore Nintendo. The NES in 1985 is the reason why I am writing this now. My older brother had The SEGA Master System, myself, the original NES (yes we had fanboy wars during the 80's).
The original NES ignited my passion for gaming waaaaay better than Atari, Coleco, Intellvision or Odyssey before it. I do expect to purchase a Xbox One X in November. Bottom-line, consoles break down during the generation on occasion. Gaming PCs I can just pop in a better graphics card but even then I will eventually have to build another myself or have one made..
4K HDR TVs and Monitors as Needed
Worthy upgrades that can help the production quality of videos but honestly kinda worthless until I get a good 4K HDR capture card for my PS4 Pro and future Xbox One X. 
Pay rent, bills, old ass school loans and food as needed
Video Games Source is very important to me as I dream of a full time income and want to continue doing this full time. VGS is my "baby". However, I need your help gamers or I wouldn't be here writing this.
It has taken me months to decide to do Patreon because I am one of those old fashioned 80's Gen-X kids "I don't need any crowdfunding" "It's begging" blah blah! etc. But the truth is I do need your help patrons. Even $1 is a big deal to me. Thank you.
When including all of my VGS Youtube Channels my current video uploads count is around 36,000 since 2012. These are all recorded, edited & uploaded by myself. As you can see we have a long way to go before we even hit that first 100,000 videos uploaded mark.
Lastly but most important you are helping me build Video Games Source as a brand for long term sustainability. My end game (dat pun) is to make hundreds of thousands of search engine optimized gameplay videos for youtube & search engines (basically the entire internet).
                                                     Rewards
Rewards starts and ends at $1.00 (or more) a month and you get basic feed access but more than that my heartfelt thank you. You also get exclusive access to at least 10 ad free gameplay videos of every game I play. Not done yet, you also get exclusive access to the VGS text blog where you can read my impressions, reviews and or general ramblings about video games. 
Check my schedule for a games list and or potential changes. If I am playing a game like Persona 5 or The Witcher 3 I'll just upload 50 or more exclusive videos of that one game for the month. It really all depends on what type of games release monthly.
As for the videos being uploaded here they will be exclusive to VGS Patron pledgers only. You might be wondering if I stream or not, I don't. I just don't have time because of the structure of VGS (making hundreds of gameplay videos per month). Thank you for understanding                                             
Thank You All!


Thank you for reading my wall of text (I mean it). I have read dozens of gaming related patreon profiles and the ones that struck a nerve with me were long written ones. I could feel the passion some creators have for their brands through their words.
I eluded to earlier Video Games Source is a labor of love for me, my "baby". If you decide to help me I will continue making targeted gameplay videos for as long as I can. Thank you from my heart and godspeed - Jason                                           
By becoming a patron, you'll instantly unlock access to 408 exclusive posts
By becoming a patron, you'll instantly unlock access to 408 exclusive posts
Recent posts by Video Games Source