Visions in Pixels
is creating live music photography of YOUR favourite artists.
Select a membership level
Concert lovers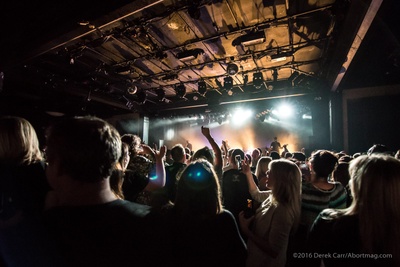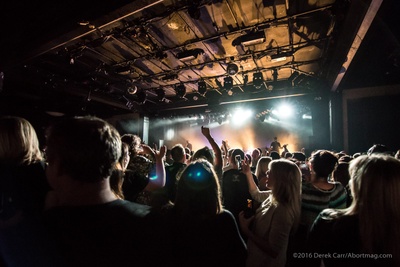 A virtual tip jar to support me while supporting the bands you love.  You get to see great photos, they get to use them.
Shout-outs
Perhaps you like to show everyone that you're a supporter, maybe you'd like to show-off your own band name or company (whatever name you signed up to Patreon as).  This tier gets you access to Patron-only photos as well as your name listed in the credits of posts about live shows on Patreon, Facebook and any future social media where I may post.
Wall Coverings
Limited (24 of 25 remaining)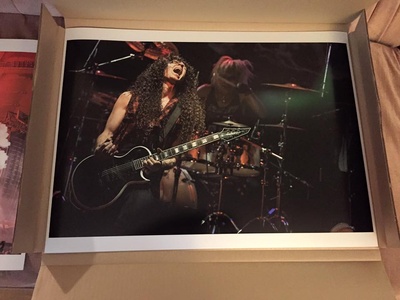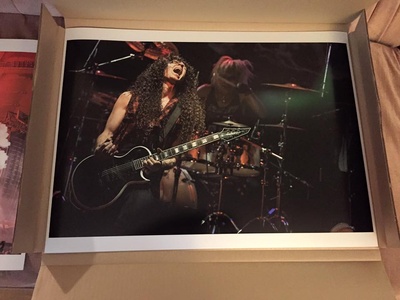 Remain an active subscriber for a 12-month period and I'll mail a large print of your choice directly to you.
About Visions in Pixels
Capturing the Soul of the Performance...
My name is Derek Carr, creator of Visions in Pixels. Those who know me know that I love to take pictures of live music. Nothing would make me happier than to keep doing this while helping to promote the artists in my photos.
Providing a band with high quality images can increase their success and help them on their journey of doing what they love.
By supporting this Patreon campaign, you will save your favourite artists the hassles and costs of licensing live photos. If you're a band or artist, partnering with me will mean you get pro-quality photos for free, to use as you wish.  See samples of my work at the links below.
For fans:
Did you know you can support your favourite bands by supporting their photographer?
If you could give up the equivalent of one coffee a month and direct those few dollars towards this campaign, you'd potentially be saving music artists thousands of dollars on licensing fees while also helping this concert photographer keep his passion alive.
I will provide links to galleries on this Patreon page so you can get early access to live photos, exclusive shots and more incentives tailored directly to supporters over time. It's a win-win for artists and their management. You'll be helping by providing them with some of the tools they need to further their careers.
For bands, solo artists and management:
(scroll to the bottom of the page to see some frequently asked questions)
Have you ever wanted to share photos on social media without fear of someone taking copyright action against you? Have you ever wanted to use a photo for commercial purposes, such as endorsements, booth imagery (ie. NAMM), merch websites or sites like Bandcamp? Have you ever been asked by a publication to provide an image for an article about you, and you don't have the rights to use the image?
I want to provide you with the images you need for free. Here's what it would take:
You provide access to an upcoming show in Vancouver or nearby (photo pass, or AAA if you trust me enough) and I will come to the show if I'm available.  In the future I may be able to travel even further, depending on the success of this project.
I will edit the photos and upload them to a gallery on my website for you to see and share at roughly the same time that subscribers would see them here.
You send a shoutout with a link to this Patreon on your social channels whenever you share a new gallery or images from me. If you can't link to the Patreon from a particular social platform (ie. Instagram), send them to my social page, it'll be in the profile.
Message me to let me know you've done step 3 or if you have any questions.
That's it. You are licensed to use photos of your set(s). I can also provide access to my back catalogue if I've previously photographed your band if they aren't already available on my site.
If you're on board with this Patreon, I'll list you on this page as well as my Facebook Page so your fans know they're supporting you. You may even gain new fans from those who see the pictures!  You may also choose to sign up as a patron to support the cause, but it's not a requirement (though you would get to see any of the Patron-exclusive images and early access stuff that gets posted).
About me:
In the last eight years, I've photographed well over 300 live bands, some of which I've shot multiple times. I've worked on assignment for several publications, mainly Abort Magazine out of Vancouver.
It excites me to know that I may get the next iconic shot of your favourite artist for the world to see, and I've gotten pretty good at doing it. However, I've had to face the increasing difficulty in finding compensation as a photojournalist in this day and age.
This is why I've decided to carve my own path by turning to the crowdfunding model; something that works the way I do. I've spent hundreds of hours every year photographing and editing live music in addition to working a full time job (with overtime), just to support my passion.
I want to have more time to shoot as many shows as possible in the coming years. With your support, Patreon is how I can make this happen. Let's make something magical. Thank you.
- Derek
Frequently Asked Questions

For Bands:
Does subscribing as a Patron automatically enrol my band as a VIP Patreon Artist Family member?
No, it definitely does not. The only way to become a member is to make a post on the bands social media with pictures of your band that I've taken of your band and a link to the Patreon page with some inspirational words directing your fanbase to check it out and subscribe if they like what they see and are able to join.
Do I have to subscribe as a patron to one of the tiers to get the benefits of a VIP Patreon Artist Family member?
Nope. You can join one of the tiers if you'd like to also support the cause, but it is not a requirement nor is is expected of you.
Do I get access to hi-res versions of all images of my band immediately upon becoming a member?
Not exactly. Due to the sheer size of full hi-res images, I make the ones you need available to you via Dropbox upon request. You can, however, download the watermarked versions from my website at any time to share on social media. Bonus points for tagging/mentioning me in those posts.
If you don't see the answer to your question here, please feel free to contact me on Messenger, by text, or email me at derek at visionsinpixels dot com and I'll add that to the Q&A. Cheers!
If we can get to the $200/mth level I will add a tier that rewards patrons of that tier with a quarterly printed magazine sharing some of the best imagery from that quarter.
1 of 5
By becoming a patron, you'll instantly unlock access to 54 exclusive posts
By becoming a patron, you'll instantly unlock access to 54 exclusive posts
Recent posts by Visions in Pixels
How it works
Get started in 2 minutes