VoiceLikeCandy
is creating XXX Scripted Audios & Recorded Fantasies by NSFW Voice Actress
Select a membership level
Cover Charge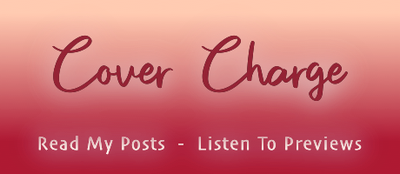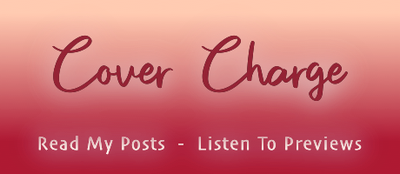 **Not a reward tier.
Paying the Cover Charge gets you "In the Door" (aka: Behind the Paywall), so that you can read my Patron-only posts and listen to the free intro samples of my XXX Audios to see what my content is like. 
(No reward credits are earned in this tier. Please select a higher tier to receive credits for full-length recordings, or email me for other purchase options.)

Includes Discord benefits
Audio ala Carte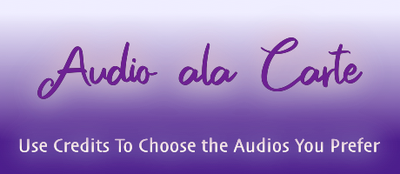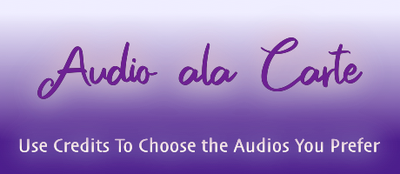 My XXX audios have various credit values based on the audio's length:. 
Under 10 minutes = 1 credit ($3)
11-20 minutes = 2 credits ($6)
21-30 minute = 3 credits ($9)
Control how you spend your credits and pick the audios you want from my catalog with Audio ala Carte!  Pledge any amount you want earn credits. Every $3 equals 1 audio credit to redeem from my XXX catalog. The default amount shows $3, but you can type over it when you join this tier, or edit the amount on the fly at any time to suit your needs!
Includes Discord benefits
Tips & Miscellaneous Payments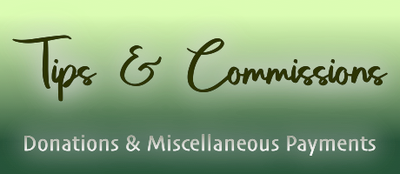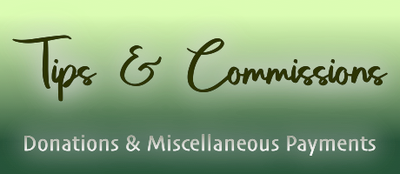 **Not a reward tier.
This is only for tips & donations, or for special circumstances where I have instructed you to pay using this tier. You can modify the $5.00 preset amount to whatever amount you wish to pay, and then after you have made your pledge, simply delete your subscription to avoid re-billing next month, or transition to a different tier if you'd like to stick around!

Includes Discord benefits
About VoiceLikeCandy
     I'm Candy, a NSFW voice actress who creates high-quality XXX Audio Recordings touching on all sorts of kinky fantasies and role play scenarios. I started out catering to men's fantasies for several years with my phone sex services. Then in 2016, I decided to dip my toes into the Adult Voiceover business, voicing characters for porn animators and Indie adult games. Later that year I started recording XXX scripts written by patrons and fans, which I release on Patreon & Gumroad.

  Since then I have enjoyed working with dozens of popular creators on their projects, but my favorite thing is recording delightfully deviant audio role-play fantasies for all of my beloved patrons to enjoy!  If you're a fan of XXX audio porn, you'll LOVE my audios!


Want to listen to some of my recordings before you make a pledge?

Then grab my XXX Freebies Collection at
https://gum.co/FreeAudios
     If you're a fan of my recordings, I would really appreciate your support on Patreon. I have dedicated myself full-time to my audios and private commissions since 2016, making this my sole income! I'm so grateful that generous supporters and fans afford me the opportunity to work as an NSFW creator.  I love entertaining you and making your fantasies a little more real!

     This Patreon is run slightly different than others that you might be used to. Members in any tier can read my posts and listen to the short "free previews" of each of my 300+ XXX audio releases.  After reading the descriptions and listening to the free sample, you might decide you'd like to have the Full Length version. If so, then there are two options available to obtain my full length recordings with Patreon's pledge tiers:


You can collect "credits" to exchange for individual recordings of your choice when you join the Audio ala Carte Tier (or the Candy Addiction Tier for bulk purchases). Then just send me a simple message saying something like "I'd like Audio #215 & 325" and I'll deduct your credits and place your audios in a Dropbox folder for you to collect them.  
Another option is to join the Monthly Potluck Tier which give you instant access to any New Audios that are released during the calendar months that you are a member. You don't have count credits or make requests, you simply receive the full length audios on the day they are released as a part of your Monthly Tier pack.  If you decide you'd also like some previous recordings, you can place a special order for those with me anytime, or you can buy them on your own at http://voicelikecandy.gumroad.com
Each audio has a Credit Value or Cash Price based on the recording length.These apply to my audios everywhere, including Patreon, SubscribeStar, Gumroad and private orders via email: 

1-10 minutes long = 1 credit or $3 USD
11-20 minutes long = 2 credits or $6 USD
21-30 minutes long = 3 credits or $9 USD
31-40 minutes long = 4 credits or $12 USD
Any Questions? Your emails are welcome anytime!
[email protected]
Maybe you would like me to record your own script or story, or you might be a creator who would like me to voice one of your characters or an animation. You can see my current rates and terms for commissioning me at
http://www.voicelikecandy.com/voiceovers

Follow me on Twitter for new release announcements -
http://twitter.com/_VoiceLikeCandy
FYI - Patreon pledges are billed immediately upon joining, but you can always cancel before the 1st of next month if you decide it's not right for you. But my goal will be to get you so addicted to
Candy
that you are just aching to hear what dirty things come out of my cute little mouth next!
Reaching this goal spurred the creation of 4 Original Series collaborations - allowing me to hire scriptwriters to craft each of my Original Series ideas. Thank you all for your generous support!
3 of 5
Become a patron to
Unlock 533 exclusive posts
Connect via private message
Recent posts by VoiceLikeCandy
How it works
Get started in 2 minutes