Vulne Pro
is creating SFW and NSFW illustration and conceptual design
Select a membership level
Ground Floor Support
Thank you for your support!


Every bit of support is welcome and helps me to continue producing original content for all of you!

+Updates and occasional random bonus content (rough sketches, preview WIPs, etc).
SFW Art and Illustration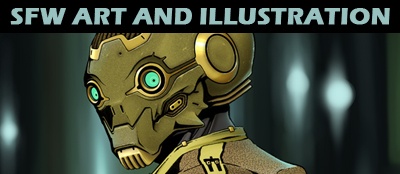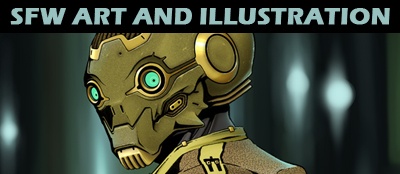 Thank you for your support!

+Access to content posted to the Ground Floor Support one dollar tier.
+Access to full resolution uploads (3K - 4K .png) of current Vulne Pro original works (Theos KE Polemos, Whispers of the Deep, etc. Go up as I produce them) and fan art works. SFW variants of NSFW content tier.
+Access to the Patreon collection of full resolution files (primarily 4K .png) from the TKP archives already uploaded to this tier. These are select works from my earlier work for the TKP project; mecha (FOILs), vehicles, weapons, environments, etc (full res only available on Patreon).
 +Behind the scenes information and early access to continuing developments with Vulne pro projects.



NSFW Arts and Such Stuff
  Thank you for your support!

+ Access to content posted in prior tiers
+Access to full resolution uploads (3K - 4K .png) NSFW Vulne Pro original works with any and all SFW/NSFW variants. 
About Vulne Pro
Hello there!
My name is Mike Majestic, a freelance illustrator/concept designer with over 20 years experience including work for; Dreamwave comics (Transformers), Ubisoft UK, and Animal Logic Sydney to name just a few. My work includes conceptual design and world building. Additionally I have been creating a new series of NSFW themed illustrations..
I was working full time freelance up until 2010 when I had to step away to care for my Father full time due to the beginning signs of dementia. During his care I continued producing art with what little extra time I could find but taking on freelance was untenable. Rather than blow deadlines I simply took what became really long break from freelancing. As challenging as it was it was my pleasure to have cared for my Father all those years. Unfortunately dementia and various health issues finally claimed my Father in July of 2018. Now that I've returned to illustration work full time taking on a Patreon page seemed worth pursuing.
Your support means a lot because, like everyone else, I have bills to pay and I would like to continue producing the work I love so I can share it with everyone, especially you all here on Patreon with exclusive rewards. This is where you come in, so thank you immensely for your patronage!
You can find my work online in the usual art haunts:
http://www.vulnepro.com/
https://www.deviantart.com/vulnepro

https://www.artstation.com/mikemajestic
https://twitter.com/VulnePro
https://theos-ke-polemos.tumblr.com/
https://www.instagram.com/vulnepro/

https://www.pixiv.net/member.php?id=452591
Keep on creating people! Thank you kindly for your support and interest in the work!
Thank you! This will help with basic needs such as gas and groceries. It may not be a significant amount but it still helps and I'm grateful for any and all support. The less I have to worry about even small expenses, the more I can focus on producing content and continuing to build upon our continued endeavors here on Patreon. My thanks for crossing this bridge! More content and onward to the next goal.

1 of 3
By becoming a patron, you'll instantly unlock access to 84 exclusive posts
By becoming a patron, you'll instantly unlock access to 84 exclusive posts
Recent posts by Vulne Pro
How it works
Get started in 2 minutes