We Are the Mutants
is creating a Digital Magazine
Select a membership level
Pledge $1 or more per month
Thanks for subscribing to We Are the Mutants! You are a Radioactive Mutant Plant.
Pledge $2 or more per month
Thanks for subscribing to We Are the Mutants! You are a Mutated Rabbit Freedom Fighter.
Pledge $3 or more per month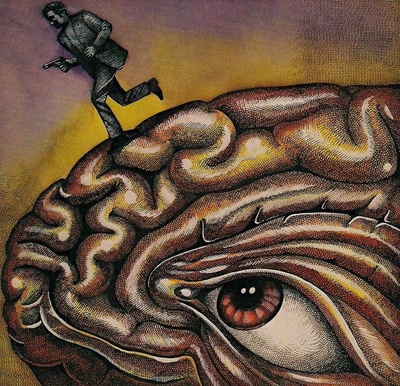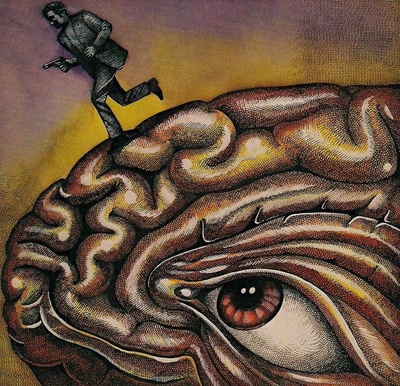 Thanks for subscribing to We Are the Mutants! You are a Telepathic Human Crime-fighter.
About We Are the Mutants
UPDATE
: Please be aware that our publishing rate has slowed down considerably during the pandemic. See
here
for details. We are still accepting pitches and hope to get back to "normal" soon. As always, we appreciate your support!
Our goal at
We Are the Mutants
is to become the definitive record of Cold War-era speculative, genre, pulp, cult, occult, subculture, and counterculture media. The only way to achieve that goal is to pay talented writers and editors who are passionate about providing definitive content. Every cent donated to
We Are the Mutants
will go directly into the magazine and the people making it.
We offer no gimmicks or giveaways. Your donation is a subscription that can be canceled at any time. However, as a subscriber, you will be eligible for exclusive articles, as well as podcasts. Our focus will always be on what's most important: writing and editing superior articles on the often underappreciated role outsiders and iconoclasts played during the anxious, fractious, and momentous period between V-E Day and the fall of the Berlin Wall, as the mass entertainment culture became integrated into Western society.
We Are the Mutants
will be updated at least two to three times a week, sometimes more; our ultimate goal is to update Monday through Friday. Along with features and reviews, we'll be publishing an ongoing series of "exhibits" that document various artifacts (ads, illustrations, vintage tech, found photos, video clips, etc.) from the "old world." We're also very active on
Twitter
and
Facebook
. The more donations we get, the more writers we get, and the more you get to read.
You can read more about
We Are the Mutants
here
.
What Exactly Are We Writing About?


Speculative fiction, which includes sci-fi, fantasy, and horror, didn't exist
as a genre
until the mid-20th century, with the
rise of the paperback book
, the pulps, comic books, and the B movie. A number of foundational texts, films, and games launched speculative narratives - along with the fandom that quickly grew up around them - into the commercial mainstream, including J.R.R. Tolkien's
The Lord of the Rings
, the original
Star Trek
television series, Stanley Kubrick's
2001: A Space Odyssey
,
Star Wars
, and
Dungeons & Dragons
. Genre fiction (and genre film) covers everything from westerns, mysteries, spy thrillers, men's adventure, romance, and so on.
Cult simply refers to a film, book, etc. that has or had a relatively small but enthusiastic following: David Lynch's
Eraserhead
, Jack Kerouac's
On the Road
, Patti Smith's
Horses
, and Garbage Pail Kids trading cards are all examples of cult media.
Subcultures and pockets of the counterculture that started in the 1960s blossomed throughout the '70s and '80s, as young people on both sides of the political fence discovered new ways to express themselves and make sense of their changing world. Disco, punk, skateboarding, personal computers, CB radios, and fandom are just a few examples of the arts, entertainments, and hobbies that inspired subcultures.
Since the early 1960s, the occult (supernatural or paranormal beliefs not associated with organized religion), including ufology, have surged to the forefront of Western culture. From Kenneth Arnold's sighting of nine UFOs in 1947, to the Patterson-Gimlin Bigfoot film of 1967, to
The X-Files
, and now to
Ancient Aliens
(on the History Channel, no less), the airwaves and virtual book and game shelves are inundated with all manner of creatures and experiences that resist the scientific worldview. The more technological our culture becomes, and the less traditionally religious, the more people seem to embrace occult subjects, especially in America, where faith and dissent play out in equal measure.
Who Are We?
K.E. Roberts is Editor-in-Chief of
We Are the Mutants
and has been writing fiction and non-fiction, with publishing credits in both, since 1990. He wrote
2 Warps to Neptune
, a blog about the uniquely lavish "kid culture" of the 1970s and 1980s, for almost five years.
We Are the Mutants
is the result of a
decision
to expand the scope and rigor of the blog, at the same time adding a much-needed diversity of perspectives.
Richard McKenna, Senior Editor at
We Are the Mutants,
is a literary translator and occasional illustrator. He was involved in punk bands and fanzines for many years, and has a lifelong obsession with science fiction, horror, pop music, comics, and the supernatural.
Michael Grasso is a Senior Editor at
We Are the Mutants
. A Boston native and Harvard graduate, he has recently set out on a new career in museums. A childhood in front of the television resulted in a podcast on American history, culture, and politics as seen through the lens of
WKRP In Cincinnati
called
Hold My Order, Terrible Dresser
. You can read his thoughts on museums and more on Twitter at
@MuseumMichael
.
Become a patron to
Connect via private message
Recent posts by We Are the Mutants
How it works
Get started in 2 minutes