When Diplomacy Fails Podcast
is creating History Podcasts for History Friends!
Select a membership level
History Fan
History matters to you, much more than those darn aliens, and you ain't afraid to show it by putting your money where your mouth is. Thanksss is the very least I can say, but I have something you might be interested in too...
You get:
Make Bismarck proud, and access all episodes of Bismarck: Rise instantly!
Access to the ten-part seriesLouis XIV's Arms & Armies, with transcripts to match - delve into a stuffed examination of the late 17th century's military aspects with this fresh new content!
You can vote in polls I hold on the Patreon page.
You'll sometimes have early access to content, bingeing privileges and the occasional surprise as well!
History Peer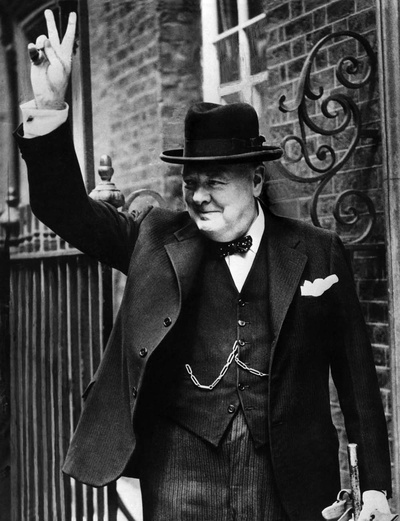 Wowsers, history REALLY matters to you! For doubling your money you get double the love, and some additional podcast content, if that's what you're into...

You get:
Access to BEFIT free, ad-free and "love me on Patreon so I can eat" free episodes of the Korean War, Versailles Anniversary Project and (from Sept 2019) Thirty Years War programming - keep up to date with our latest work with this popular tier!
Access the transcripts of Versailles and the Korean War!
Access to the audio and transcripts of the ten-part Jan Sobieski biography series, an analysis you won't find anywhere else, of arguably Poland's most famous king.
All previous perks
History Friend
A friend to history is a friend to this show, and thanksss to your support, history now has a chance to thrive!
You get:
Access to the XTRA FEED, which means that at least one hour of additional content every month is yours.
This is the only place you can get Poland Is Not Yet Lost, a massive, detailed, sprawling investigation of the Polish-Lithuanian Commonwealth in the 18th century, from beginning to terrible end.
You'll also have access to a vast back catalog of over 20 hours of exclusive audio content that you'll hear nowhere else, which includes such gems as the Suez Crisis of 1956, an examination of the Soviet Union after Stalin, with revolutions to match, and one-off deep dives like an investigation of the forgotten Hererro/Nama Genocide in German South West Africa in the early 1900s. 
I like to say hi! Get behind the scenes access as I show you what I'm up to through the very handy Lens app - just download the official Patreon app to your phone and you'll be able to keep up with me, or ignore me like a bad smell...the choice is yours! 
Access to the transcripts of all XTRA FEED episodes.
All previous perks
Includes Discord benefits
About
Hello and welcome history friends, patrons all
to When Diplomacy Fails on Patreon!
For nearly eight years I have enjoyed bringing some of the most incredible, ridiculous and hilarious conflicts from history to you guys, the listeners, and it's been a whole load of fun. This podcast has been an absolute credit to me both professionally and creatively, and the encouragement and support I've received along the way from my listeners has meant the world to me.
In September 2019, I began the next exciting phase in my journey - a PhD in History at 
Trinity College Dublin
. I cannot emphasise this enough - this would not have happened without this podcast, so it feels only right to commit to maintaining it while I add those three new letters to my name. If you know me, then you'll know my relationship with the PhD dream has gone through 
some ups and downs
, but now I finally have the opportunity to do something really special, and to give back to you lovely, loyal history friends as I do so. Our schedule will of course undergo something of a change, but for $5 patrons and above, you'll still get an episode a week.
Don't worry, the period of podding where I was releasing 2,3,4 or 5 episodes a week is firmly in the rear view mirror now, so you can take a breath and delve into two fascinating series - a revamped version of the 
Thirty Years War
, which we originally released in late 2013-early 2014, and a brand new Patreon exclusive series,
Poland Is Not Yet Lost
, which will trace the fate of the Polish-Lithuanian Commonwealth in the 18th century, from premier power in 1700, to partitioned out of existence in 1795. Each series will release an episode every other week, so if you like your history, make sure you sign up at the $5 level!
Any more questions? First and foremost, there's a tier to suit everyone, whether you identify as a history fan, nut, nerd, peer, friend or anything else in between! If you would like to join the best band of history fans this side of audio, then please don't hesitate to have a look at the perks to your right. The higher up you go per month, the more goodies will be yours! If you have any questions, then please head over to 
this section of our website
, where we will do our level best to answer them!
Either way, my name is Zack, you are a much appreciated listener, and I'll be seeing you all soon...
$2,260 of $3,000
per month
If we reach this goal I will tackle the most enduring alternative history question: What If Nazi Germany Won the Second World War?


How would Germany have done it? Was it at all possible that they could? What kind of angle will I take? What other influences in the genre will shape my interpretation? All of these and so many other questions will come under our microscope, as I finally get to bring you one of the most fascinating projects I've ever investigated!

Support us today to bring WDF closer to this goal!
8 of 12
Become a patron to
Unlock 455 exclusive posts
Connect via private message
Recent posts by When Diplomacy Fails Podcast