Jahnnalee & Gizmo
is creating comedy short films!
Select a membership level
Thank you!
A huge thank you and full access to the Patron Only feed! Which will consist of regular update posts of what Comedy Short Films we're working on next! You can also post questions or give tips on upcoming videos you would like to see!


AdBlock Forgiviness
Feeling ashamed deep down inside for blocking YouTube ads and denying us revenue for our free videos? Don't worry anymore, by having AdBlock you are hereby forgiven of any shame because you are once again helping us to create videos that you enjoy to watch!
Plus all previous tier rewards!
Discounted Merch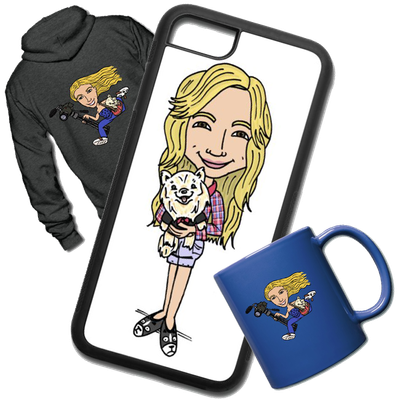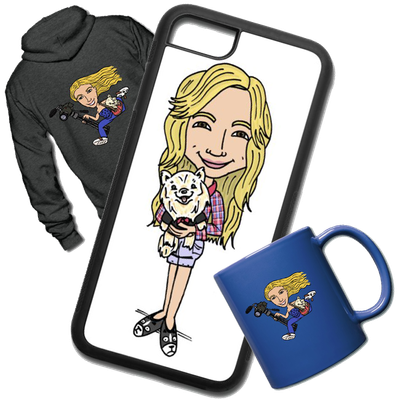 Get discounts off of Why Wait Productions merchandise! Click for Why Wait Store
 
Get between 10% - 20% off or Free Shipping with discounted codes
Plus all previous tier rewards!
About Jahnnalee & Gizmo
Thank you for checking out our Patreon page!
If you're in need of some refreshing wacky oddball humor you've come to the right place!

  ~ WHO WE ARE ~ 
In need of a chuckle to help you get through everyday life struggles then you've come to the right feel-good comedy channel! Why Wait Productions releases comedy short films that are created by the one person show & crew, Jahnnalee, who acts all of the characters, does all the crew and post-production work while her furry son Gizmo the Chihuahua basks in the limelight!

We lived in Los Angeles full time for 9 years to reach my dreams of working in the entertainment industry as an actress. While going to audition after audition, reading horribly written scripts and being stuck in LA traffic, I thought F this and created my own film company with my talented son Gizmo the Chihuahua. I started writing and directing short films, web series and comedy series which have all been award winners (23 awards & nominations)! Now Gizmo and I are back on the farm in Wisconsin, where we create our comedy short films for you all! We do still travel back to LA quite a bit because Gizmo is a working actor out there! 🎥🎬🐶

We create scripted content on YouTube for anyone to watch for free! We've put in our own time and money to create 211+ videos on our channel and we need some help from the Why Wait community to be able to create more videos more often for you all!


Why Wait for opportunities when you can create them yourself!

~ WHAT YOU CAN GET ~  
As a Patron we want to reward you for supporting and being apart of our community!
Full access to Patron Only feed 

Live Q&A video chats
Behind the Scenes
Bloopers

Voting on what the next video should be

Your name in the credits

A verbal shout-out of your name or YouTube channel



Storyboards
Scripts
Download high quality videos
Producer Credits

Merchandise from our online store

(https://shop.spreadshirt.com/WhyWait)
  ~ WHAT WE'LL DO WITH YOUR MONEY ~ 
With your money we'll be able to get props, set design, make-up, wardrobe, more film equipment such as lights, better audio, and hopefully a new camcorder such as the Panasonic Gh5 that shoots in 4k. I'd love to be able to get the Panasonic Gh5 because this would be a time saver since with 4k I would be able to crop from a wide-shot to a close-up without losing any quality of the video in my editing software so then on set I wouldn't have to set up as many camera angles. And with being a One Person Show & Crew reducing time in certain areas of production would help me out a ton! 😍

Since I'm a One Person Show and Crew wearing all the hats with writing, directing, filming, lighting, sound, editing, producing, color correction, make-up, dog handler, and acting all the characters, it takes a long time to create these short films! So, with your money, you will help us be able to create more free video content with way better quality more often! And heck maybe in the near future if we get enough Patrons we can hire a small team so then we can get out even more videos every month! #goals 😍😍😍


Please let us know if there's new tier ideas you would like us to offer as well. Feel free to let us know in the comments section because we love collaborating within our tiny but positive community!

Until next time, stay authentic!



Thank you all for your support and watching our videos!
Means the world to us!!!
When we reach $500 per month, we'll be able to get more props and better looking set design to improve the look of the videos!

1 of 7
By becoming a patron, you'll instantly unlock access to 5 exclusive posts
By becoming a patron, you'll instantly unlock access to 5 exclusive posts
Recent posts by Jahnnalee & Gizmo
How it works
Get started in 2 minutes