William D. Arand
is creating Books, ideas, thoughts, characters. General insanity. Fun stuff.
Select a membership level
NPC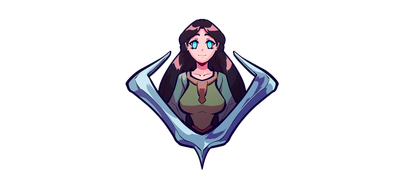 You're part of the whole.
The backdrop on which everything is made and where every single person starts.

Without you, there would be nothing at all.

Receive chapters early before book release 
Awakened
You know that the world isn't quite right.
That it isn't real or what anyone thinks it is.
But you know the truth.
You're cognizant of this and you're working to bring others into this awareness. 
Receive chapters early before book release, two chapters ahead of the previous tier
Moderator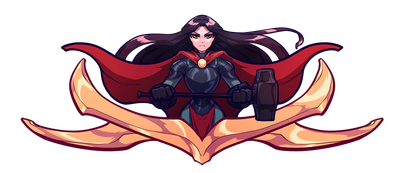 When the call went out to join the forces heading out to war, you volunteered.
You fight against the rising tide and strive to bring about order. You work in hostile servers and struggle to bring them back into the fold.
You're one of the chosen few who not only know the truth but fight for it against the forces of Zeus.
Receive chapters early before book release, two chapters ahead of the previous tier.
Receive plot ideas and character sheets for behind the scenes information if they become available.
 If you're an active and paid Patron of this tier for six consecutive months you'll receive a randomly selected series pin.
This reward will repeat itself every six consecutive months with another random pin.
Duplicate pins will not be shipped.
https://www.patreon.com/posts/42650334
*See note in regards to shipping outside the US.
Be privy to considerations of plot direction, outline, and general direction of the book.

*Please note, international shipping on the pins is a possibility, but not a guarantee. If you select this reward tier, and live outside the US, there may be a chance you won't be able to receive the pins.
About
First, here's the Early Chapter Index. This is what many of you are looking for: 
https://www.patreon.com/posts/14748519

This link will only work for Patrons.
Now onto the About!
I'm experimenting with the idea of making my writing process more public and engaging my audience as I go along.
I will also post anything I feel might be relevant or useful. Outlines, thoughts, ideas, or possibly plot concepts. Not sure yet, but be open to the idea that I could accidentally spoil an entire plot line.
This is not meant to be only about reading chapters early, but to go through the creative process with me.
As this is during the creation stage of the novel, which means there is no guarantee I won't be rewriting the chapters at a later time.
"It's been said that science fiction and fantasy are two different things: science fiction, the improbable made possible; fantasy, the impossible made probable" ~Rod Serling
Pins will be made to commemorate how long you've been a consistent Patreon.

This would apply to the "Moderator" Tier and upward.

Increments: 3 month, 6 month, 12 months, 2 years.

2 of 2
By becoming a patron, you'll instantly unlock access to 354 exclusive posts
By becoming a patron, you'll instantly unlock access to 354 exclusive posts
Recent posts by William D. Arand
How it works
Get started in 2 minutes