Wooden Potatoes
is creating Gaming Videos
Select a membership level
* You helped me do something I love. You're a true potato and I can't thank you enough!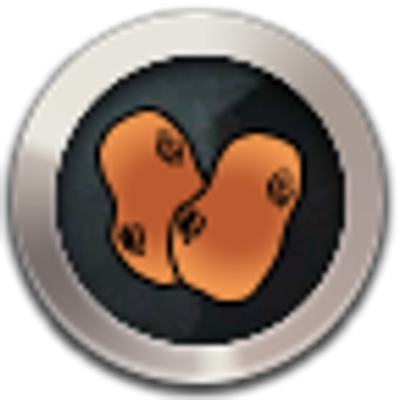 * I'll feature you in  monthly Patreon-specific Super QandA videos, where your questions are guaranteed to be answered and can be on any topic! 
* Be allocated an exclusive rank in our Guild Wars 2 Guild, offering more permissions than regular users enjoy.
* Be allocated an exclusive rank in our ever popular discord server, offering a unique designation apart from everyone else.
Includes Discord benefits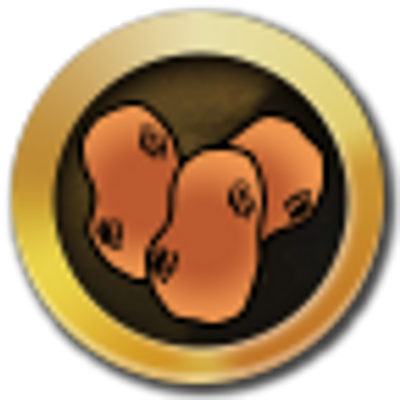 * EVERYTHING already listed
* Gain access to my GoogleDrive, hosting an archive of videos which are:
1. Advertisement Free
2. Higher Quality than YouTube and
3. Available earlier than anyone else will have access to them!
4. There are several bonus VLOGs, videos and series available there, too!

Includes Discord benefits
About
My name is "Wooden Potatoes" and you probably know me because of the daily gaming content I produce on YouTube or Twitch.tv.

For the past few years I've been attempting to make a living covering some of my favorite video gaming franchises, creating high-quality and comprehensive presentations for the games I love.

My passion often lies with smaller games with more limited followings. Without the hoards of fans and large audiences you find attached to mainstream triple A titles, YouTube Ad-revenue just doesn't stretch very far. That's where Patreon comes in. For the past few years I've used it to pay my rent and keep making things for you. Without support here I absolutely could not keep dedicating the time that I do and I couldn't be more thankful to those who chose to support. I'm not some massive out-of-touch corporation trying to squeeze you for extra money: Every dollar genuinely counts and is majorly appreciated.

Perks for you!
Better still, Patreon let's me support you back. Those totally amazing and awesome of you who are here and contribute a significant amount deserve some recognition, and I'm doing my best to give cool rewards in return. I don't want to feel like a charity.

I use this very Patreon support to pay for online google drive storage. The drive hosts nearly all of my upcoming content and has numerous benefits to you: 

1. Higher video and image quality if you chose to direct download due to bypassing the horrendous YouTube processing (you may also stream)
2. All my videos will be advertisement free on there, forever.
3. You get the videos earlier. I try to prepare a full month of content in advance for people on YouTube, which are then steadily released as the weeks go by. On Patreon, you get the whole lot at once. So if you like to binge watch there is no stopping you watching 20 to 30 videos all as fast as you like!
4. Bonus content. I have a few exclusive series on the drive that will never appear elsewhere. Many are rather old now, but interestingly nonetheless and I hope to add more some time in the future - although I have no current plans for this.


Beyond the drive access for significant contributors, I also offer Patreon-Q&As, special videos for everyone who joins up - regardless of how small their contribution. Here, the questions you ask are guaranteed to be answered in a specific monthly production on the main channel for everyone to see.


One final note I would really like to stress about this Patreon page: I really try to use Patreon as a means to enable the videos and streams I make, and not much more. I much rather spend as much time on content and platforms that everyone will see as possible. As such - please don't be offended if you don't catch my attention using the Patreon message boards or other services here, I simply don't look much. You'd be much better off talking to me in the many other places - YT comments, Twitch chat, in-game messages (where possible), twitter and/or the community WoodenPotatoes discord. These are places where the full community can access me equally, which I feel is fairer. I hope this makes sense and, if anything, I would actively disencourage people from trying to use my Patreon page as a means of communication beyond the super Q&As.

That's all!

If you made it this far, thank you very much for the consideration. Starting Patreon has sincerely changed my life, and it has only happened because of people like you. Feel free to ask me anything you're uncertain about!




Become a patron to
Unlock 32 exclusive posts
Connect via private message
Recent posts by Wooden Potatoes