Write Better Now!
is creating writing classes and storytelling skills
Select a membership level
FAITH - PDF
The soul-wrenching story starts here....

Becca's young life is about to change when she meets a boy in the playground, a boy who seems too magical to be real. Barely surviving at home, Becca's new friend quickly teaches her what it means to have hope and faith.

A compelling novella that's sure to resonate from the international and NYT bestselling author.

The Places We Hide - PDF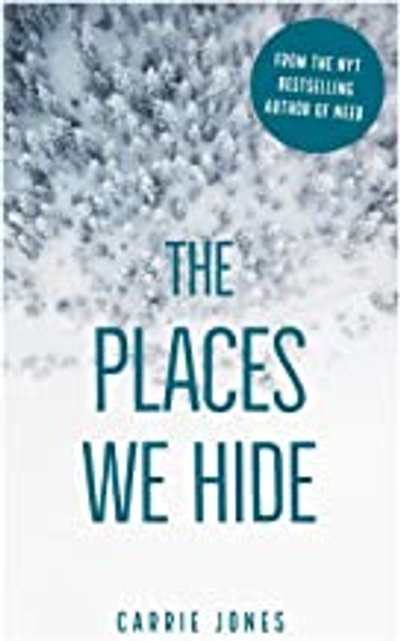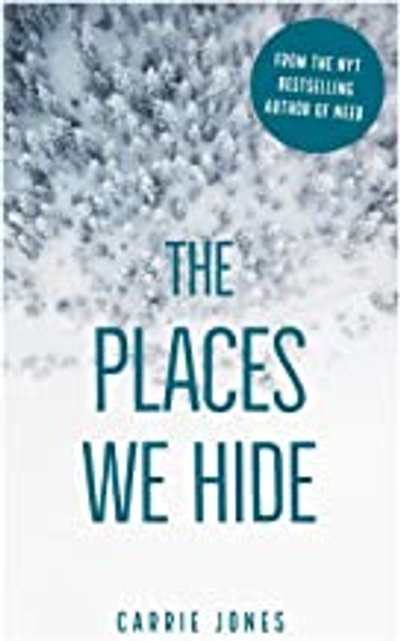 Rosie Jones, small town reporter and single mom, is looking forward to her first quiet Maine winter with her young daughter, Lily.

After a disastrous first marriage, she's made a whole new life and new identities for her and her little girl. Rosie is more than ready for a winter of cookies, sledding, stories about planning board meetings, and trying not to fall in like with the local police sergeant, Seamus Kelley.

But after her car is tampered with and crashes into Sgt. Kelley's cruiser during a blizzard, her quiet new world spirals out of control and back into the danger she thought she'd left behind.

One of her new friends is murdered. She herself has been poisoned and she finds a list of anagrams on her dead friend's floor.

As the killer strikes again, it's obvious that the women of Bar Harbor aren't safe. Despite the blizzard and her struggle to keep her new identity a secret, Rosie sets out to make sure no more women die. With the help of the handsome but injured Sgt. Kelley and the town's firefighters, it's up to Rosie to stop the murderer before he strikes again.From New York Times and internationally bestselling author, artist, and podcaster Carrie Jones, this first book in the Bar Harbor Rose mystery series combines the charm of Bridget Jones, quirkiness of Maine life and harsh reality of a New England mystery.
Dogs Are Smarter Than People
Hey! Your one-time $5 pledge helps keep this quirky and helpful podcast about writing and life going. 

You get early access to our podcasts and we'll send you a small something in the mail. Yes! A real-life mailed surprise!
Little Surprise in the Mail
About Write Better Now!
Hello! I'm
Carrie Jones
, quirky Maine author,
New York Times
and international bestseller, and I want to help you write your stories.
That's what I want. That's who I am.
I truly believe that everybody has a story to share. That includes you!
You have the ability to tell the stories that might change
the
world and
your 
world.
Your voice matters. The world needs
your
stories now more than ever.
Come on this journey with me as we make ourselves the best writers we can be by creating the best stories and literary lives that we can.
Making stories and the art to go with them is my favorite thing ever.
Creating stories and sharing my writing wisdom is the best thing ever and I love doing it.
And I want you to do it too.
Here you can buy courses and also find my random writing tips and inspiration. You'll get our writing podcast (Be warned. They are super quirky and weird and occasionally adult themed) commercial free, too. You can also buy pdf versions of my independently published books.
WHAT IS PATREON?

A lot of you might be new to Patreon and not get how it works. That's totally cool. New things can be scary, but there's a cool primer HERE that explains how it works. The short of it is this: You give Patreon your Paypal or credit card # and they charge you at whatever level you choose. That money supports me sharing my writing and podcasts and weirdness with you.

What I'll Use the Money For:
Hosting for the podcast and the website. I need a decent hosting plan to support the podcast and blog so it doesn't crash when it gets busy. This is horrifying when it happens.

Adobe suite. This costs a ridiculous amount of money every year, but it has great tools for creators and so… I pay for it.

Surviving. I make all my living writing, teaching, and editing. I really need health insurance. I am living in a terrified state that I'll have a seizure someday and bash something or break something, plus I need to continue to eat food, I guess, and feed the dogs and the cats and the gecko.

Better Podcast and Video Equipment. We need one of those windscreens for the microphone and a pop filter because our b's and p's are popping. And we need a better camera to make the kind of videos we'd like to make.
By becoming a patron, you'll instantly unlock access to 18 exclusive posts
By becoming a patron, you'll instantly unlock access to 18 exclusive posts
Recent posts by Write Better Now!
How it works
Get started in 2 minutes