Wyngro
is creating an Art Community
Select a membership level
The Good Gurp


Sneaky Peekys to upcoming sales each week!  
These role out at the beginning of each week, and show a small snippet of pet/DD sales. If you see a little snippet of a design you like, you can join the higher tiers to have a shot at grabbing one!
Radical Runeboo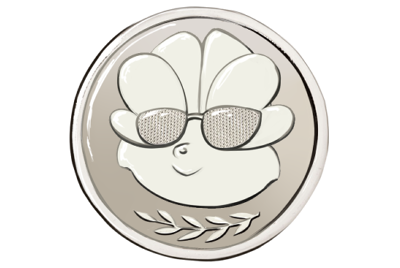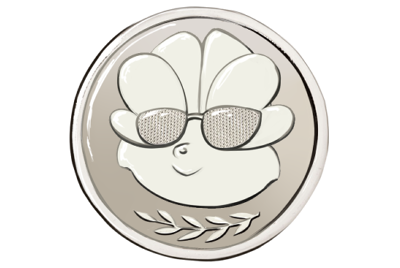 Early access to:
Runeboo sales!
Coatala sales!
Runeboos and coatala go up for sale almost every day!
Spectral Spoodle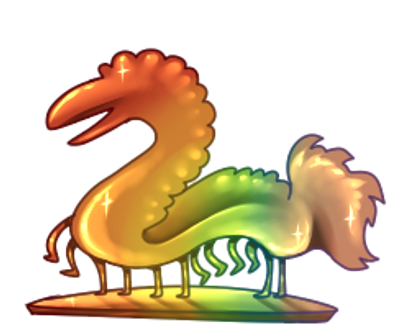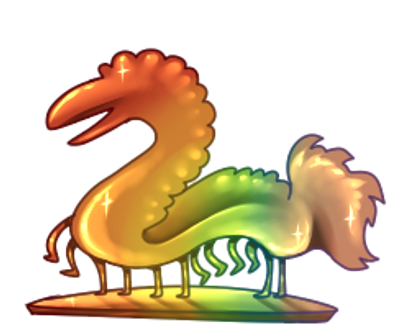 This tier gains you access to our very special Discord server!
Our Discord server can include but is not limited to: 
Polls
Suggestions on future Wyngro mechanics and events
Color-me-Runeboo contests
Free bred runeboo growth
Movie Nights
Patreon prompts that earn you novas
Sneak Peeks
& more!
So come join our small supportive team and hang out!
Includes Discord benefits
About Wyngro
This Patreon is for the DeviantArt community, Wyngro!
Wyngro is an evolving species hosted on DeviantArt! 
Wyngrew are dragon-like creatures that evolve as you draw them! They can earn features by drawing and participating in the community!
This group is a huge passion project, and a large amount of time and devotion is needed to keep it running. Your pledge helps keep it supported, but also to grow and make it better!
I want to keep implementing new characters, locations, stories, events and creatures for you to play along with!
Thank you so much for your support, and interest in Wyngro. I am more than grateful for the enthusiasm to keep such a fun little world growing!
If you're debating which tier to join, we recommend the $10 "Spectral Spoodle" for first timers, as it gives you access to our Discord server community!
Check our group out here:
http://wyngro.deviantart.com/
And our website here:
http://www.wyngro.com/
 -----------------------------------------------------
The Tiers!

($2) Good Gurp: The Good Gurp: Supporting the group gets you access to sneak peeks! These role out at the beginning of each week, and show a small snippet of upcoming pet/DD sales. It will also show sneaky peekys of what we're working on behind the scenes!
($5) Radical Runeboo: Runeboos, Coatala and Wibble sales. These come out almost every day!
($10) Spectral Spoodle: This tier also gains you access to our very special Discord Patreon server! This server will gain you access to vote in polls, give suggestions on future Wyngro mechanics and events, and bring you closer to the staff that run Wyngro! We also occasionally do extra potion games, movies nights, and other fun things when we have time to show thanks! 
($15): Wicked Wyngling: Gives you access to our exclusive monthly Patreon-only upgrades! (Available only through our Patreon Discord!) This allows you to apply one special upgrade to one adult wyngro per month! (Marbles/gems needed for wynglings) This tier also allows you to see Donated Designs, Oris & Noc sales! Oris come out every other Tuesday, Nocs come out at the end of each month, & Donated Designs go up Wed. & Sat! 
($20) Gnarly Noc: Runeboo Breedings & Rare YCH Upgrades! All the super special stuff~ This gives you ALL rewards above as well!
-----------------------------------------------------
Patrons get charged at the start of their pledge!
Please note that you will get charged whatever tier you support immediately. You will then get charged that same amount one the 1st of the month (PST time). So the most beneficial time to pledge is during the beginning of the month! 
For more info on upfront memberships, click here: 
https://support.patreon.com/hc/en-us/articles/208...
Disclaimer for Patreon Upgrades & Refunds:
  If you drop a tier or leave Patreon before your upgrade is manually approved by staff, it will not be approved! There is no guarantee we will get through last minute applications by the end of the month, so please be patient. If you get charged another month due to not getting approved on time, please note that we
do not issue refunds
on Patreon subscriptions for any reason. This includes mistakes you've made upon purchasing, pledging to the wrong tier, pledging at the wrong time, etc. Patreon is a place to support Wyngro while being able to receive thank you benefits for your support, and should not be treated as a single purchase. Thank you for understanding. 
-----------------------------------------------------
Make sure to join our Discord server! (Tiers $10 and up)
You will only be able to get the following rewards through Discord:
Patreon Upgrades
Potion Games
Polls
Special voice chats & channels
A Patreon-Only Trading Zone
Once you join our Discord, make sure to register your DA account name so we can get you going right away!
-----------------------------------------------------
NOTE OF TEMPERARY SCHEDULE:
Due to some difficulties, Wyngro Patreon will be on a (hopefully) temporary hiatus when putting out scheduled designs (Donated Designs & pets). The above info on scheduled sales does not currently reflect the current output. Designs will be released sporadically until we have more interest. 
You can however, still purchase pets here by pledging! 
https://www.deviantart.com/wyngrew/gallery/7241273...
Once reached, we can do monthly streams again! These will be scheduled on Twitch, include chatting on our Patreon discord, and even sometimes include drawpile sessions and games!
1 of 1
Become a patron to
Unlock 2,287 exclusive posts
Connect via private message
How it works
Get started in 2 minutes