The Performance Art of Xavier Lopez
is creating A world of performance art to explore!
Select a membership level
Just Being Level
Limited (5 of 5 remaining)


Just Being Level:

At the Just Being Level level I will share all magical projects I am working on in our private little Patreon feed.

You will get a chance to see what life is like being a Seattle artist, a writer for Seattle Magazine who covers local theater, Ballet, art exhibitions and tons of interviews with other Seattle, National and international artists--and anything else that comes into my head! 

I'll post photos, videos, interviews, blogs, sketches, ideas, details and previews of upcoming shows, and a few special projects that I will, at present keep under my hat!

You'll be in the know before the rest of the world - and I will be absolutely and eternally grateful for your support.

Dum-Dum Boy Level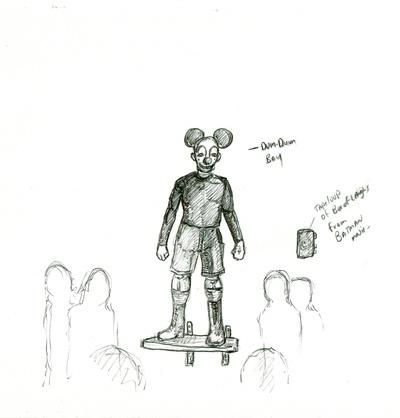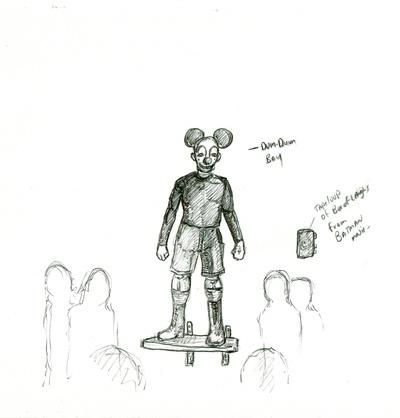 Dum-Dum Boy Level:
The avatar of my very first performance way back in Reno in the 90's.  At this level you will receive:
All of the above Plus-
Masks! Periodically you will receive pdf's or actual signed paper prints of my masks, based on characters from my performances!
I am known for my faces and many of them have become masks seen around the city, the Seattle Art museum and elsewhere! You can print these out on cardstock, cut them out and even use them for Halloween!
Purple Poltergeist Level
Purple Poltergeist Level:
All the above, plus--
periodic, one of a kind, line drawings suitable for using as coloring book pages!
Several times a year you will receive a .pdf file for you to print out and if your heart desires you can cover your refrigerator full of Xavier drawings, colored in by you and you can even send me photos of your handy work and we can put it on my Facebook Artpage for all the world to see! Collect them all! Make your own X-Man book! Share with all of your friends ! Or keep them all for your private booty!
About The Performance Art of Xavier Lopez

Come! Join me and let's make some magic together! My name is Xavier Lopez and I am a performance and mixed media artist.  I am probably best known for the series of events I have done with the Seattle Art Museum, or perhaps you have seen some of the murals I have painted around the Seattle area, or the sculptural installations I have done at the Center on Contemporary Art.  What you may not realize, though is that I can't do any of it without you.  

I have big goals and big goals cannot happen alone.  I hope you will take a moment to pledge a little help, whether you saw me painting at Sasquatch, perhaps even danced under the Narwhal stage that I painted there.  Maybe you are a regular at the Echo Echo Gallery in the Greenwood Collective, perhaps you really enjoy my writing at the Post Inteligencer Art and Culture Blogs or Seattle Magazine or maybe you own an Xavier Lopez original painting or sculpture--there are a lot of them out there!  If I have ever brought you any joy or respite from your daily woes--please consider becoming one of my patrons!

Here are a few of the things that your patronage will be instrumental in making happen:  I am currently working on putting together my second survey book of my art career and you will be helping with that.  One of my big goals is to start making large-scale public sculptures and that requires a lot of monetary outlay, but it would be a very exciting new turn in my career--one that you can be instrumental in making happen!  I am also working on gathering my interviews and critical/theoretical writings together in a book, as well creating some smaller picture books of my paintings.  Patrons will get first options to purchase new artwork, prints, stickers, t-shirts, etc., and will get behind the scenes views of what it is like being an artist in Seattle. When I interview an artist or go to the Seattle "Artwalks" you will be there and get access to some pretty neat art events!  On a more personal level, your patronage will help me to pay rent for our art gallery, purchase paints and materials, and I will work very hard to find ways to repay your generosity!   

This is our first goal, it will allow me to purchase the materials to begin work on the "Into the Deep End" Graphic Novel.  Including pens, pencils, Bristol and Vellum papers.  This goal will also allow me to purchase the ISBN# and first couple of draft copies of the survey book "Passing Notes: The Mixed Media Artwork of Xavier Lopez."  It will also be used for art materials and stickers.    

1 of 1
By becoming a patron, you'll instantly unlock access to 1 exclusive post
By becoming a patron, you'll instantly unlock access to 1 exclusive post
Recent posts by The Performance Art of Xavier Lopez
How it works
Get started in 2 minutes