Jerry and Kathy Wills
is creating Live Broadcasts
Select a membership level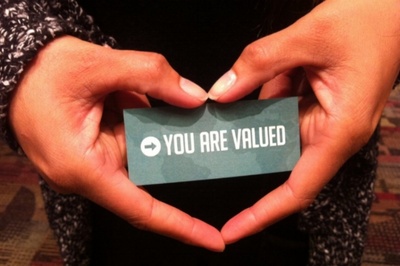 Valued Supporter
Thank you for supporting all we're doing : ) At this level of support you have our deepest appreciation! Plus, you have a front row seat for any scheduled broadcasts, random (private) facebook broadcasts, and every lecture I'm invited to speak at. 
This level offers...
• LIVE Broadcasts
• Spontaneous LIVE Updates (on Facebook)
• Access to Audio & Video archives
We hope you enjoy this perk! 
Looking for a bit more? There are really great perks below... Keep reading! You might find one you like better : )
Armchair Traveler
Kathy & I sincerely appreciate you have chosen this level of support. Here's what you can expect : )
• Access to selected materials from our personal archives
• Access to our GPS Tracking page (You can easily track our journey)
• Chaos Time - Join us for a cup of Chaos (coffee) any time we're nearby
• Access to archives from Xpeditions TV
Plus...
• LIVE Broadcasts
• Spontaneous LIVE Updates (on Facebook)
• Access to Audio & Video archives
Adventurer
Supporters at this tier receive...
• Postcards from scheduled research expeditions
• Receive a special photo once a month from wherever we are
Plus...
• Access to selected materials from our personal archives
• Access to our GPS Tracking page (You can easily track our journey)
• Chaos Time - Join us for a cup of Chaos (coffee) any time we're nearby
• Access to archives from Xpeditions TV
• LIVE Broadcasts
• Spontaneous LIVE Updates (on Facebook)
• Access to Audio & Video archives
About Jerry and Kathy Wills
Hi Folks...
Kathy and I are producing a series of LIVE and pre-recorded internet shows as we travel searching for answers to the many mysteries area us. We are currently traveling across the western half of America in The Phaeton, a 40' class A RV equipped with state of the art communications equipment and a full video broadcast studio. We are traveling to beautiful, seldom-seen locations and seriously investigating the strange and unusual.
During the past 20 years, we have heard and read about many places throughout North America where myth or local legend suggests the incredible (often amazing and sometimes frightening) is rumored to be found. We intend to travel to these areas and bring them to you LIVE (when possible, otherwise recorded).
We are familiar with and ready to dive into the paranormal. During our first broadcast season, we spoke with numerous guests who knew of truly remarkable mysteries; Skinwalkers, Bigfoot, Giants, Ghosts, and UFOs, as well as truly far ancient sites ignored by the scientific community. As we travel to each new location
we bring YOU along with us
to be part of our great adventure! Each show we create is unique to what we know, what we do, and follows subjects we already know our audience is interested to hear more about.
In fact, you can join us in person! Take a look at the $15 support level. At this level of support, you are notified where we're going and when. There is no "fee" to join us... EVER! Just show up and be ready for the adventure of a lifetime!Jerry and Kathy's Fantastic Journey

We have been investigating ancient mysteries and exploring deeply remote and often dangerous places for 20 years as Kathy and I traveled around the world. We have trekked through the Amazon Jungle and Andes Mountains looking for forgotten places, wandering through far ancient lost and forgotten cities to acquiring what knowledge might still be found there. Wherever we have gone we find evidence of something that should not exist according to conventional archeology... A forgotten and highly advanced civilization from long ago.
We are currently exploring North America looking for remnants of these ancient civilizations that might still be found.
Yes, that evidence still exists after all this time.
You just need to recognize what is sometimes right out in the open and completely ignored. Come along on this journey. We'll show you what we mean.
The Cafe at the End of the Universe
You never know who will show up at The Café!
As we travel we sometimes visit with those who are well known for their contributions to spirituality, science, health, and of course... The Paranormal! Because we have both a portable and a built-in broadcast studio, we have these people on for an in-person discussion to ask questions and hear what they have for us. As a supporter, you have access to them too!
Additionally, as I (Jerry) am invited to various events to speak, you have a front row seat! All my lectures and presentations will be broadcast LIVE for all our supporters (regardless of your support level). Can't make the LIVE broadcast? No problem! The event is recorded so you can "attend" when it convenient for you!.
I also offer a supporters-only broadcast each month beginning in July 2019. This private broadcast is a great way for you to ask questions about anything on your mind.
During these broadcasts I dive into a subject I enjoy so much, Healing and Health! If you have an issue (or know someone who does), or you're interested to know what YOU can do to maximize your state of health, these broadcasts are meant for you! Using our chatroom you can ask questions or get advice from someone most people consider to be one of the worlds most accomplished energy healers... Me, haha : )
LIVE Updates From The Road!
As mentioned, we are now off on a great adventure in The Phaeton, a 40-foot class A RV. Though for the greater part, our intentions are to investigate areas around the western half of the US, we are fully aware our journey is very likely to take us to unplanned locations worldwide. As we travel, our supporters will be the ones to have first access to photos, trip logs, and details no one outside of Patreon has access to. Sure, we will post a few things on our public Facebook page as we travel, but our supporters get the really neat stuff!!!
Like what? Well, for example, as our patron you will have access to our Garmin GPS Tracking map! You can follow every step (in 10-minute increments) on Google Earth. This map is complete with "pins on the map" as we move from location to location! What else? LIVE periodic and random broadcasts made at these locations, created only for our patrons, are found only on our private Facebook page, Connected (look on Facebook for 
LIVE Broadcasts
).
Kathy and I love to have a great time and certainly love to explore!!! Where our supporters are concerned, we're always thinking of how to give something back to them. As a supporter, you won't be disappointed!
What will the funds you receive be used for? Great question!
All the money we receive is
only
used to help us afford the ongoing costs for upgrading or replacing equipment, software upgrades when needed, internet fees, and other items (i.e. cables, hard drives, etc.) required for our broadcasts. Plus, we broadcast during our time exploring! This requires camping fee's, electrical costs, and costly equipment such as state of the art drones. These are difficult expenses we cannot easily afford without your support.
Are You Ready To Join The Adventure?
It's easy... Instead of charging per show, or a set monthly amount for membership, we have decided to use Patreon. This way, you can decide what level of support YOU can afford. And, you will receive a special incentive (we call a perk) at the support level
you
have chosen!
Take a look at the perk levels and find one that best suits your budget!
You can always increase to the next level if you decide!
We know you and thousands of others worldwide have enjoyed our past broadcasts and our documentary adventure videos at Xpeditions TV. We are confident you will thoroughly enjoy what we are doing now.
BTW, those documentary videos are now being migrated into our membership area on Patreon : )
Please share with your internet community, your friends and family!
Thank you for your support!
Best Wishes, Folks
Jerry and Kathy Wills
The Ultimate Goal
If we reach this amount of support (or beyond) we will travel full-time to explore and document the strange and unusual places we know about but cannot afford to travel to. These locations are worldwide.

As you might imagine, we know of many fascinating locations and have been told of extremely remote places few ever venture into (like Tocache - Dangerous!).

Of course, we also plan to offer LIVE and pre-recorded broadcasts while traveling! This is not easy, it is very costly (satellite uplinks for example), and requires some equipment we don't have right now. Reaching this goal allows Fantastic Journeys to become a full-time on-location adventure series. Sounds great, doesn't it! Help us get to this level : )
3 of 3
Recent posts by Jerry and Kathy Wills