XtianNinja Online Missions (Al Descheneau M.Div BRCM)
is creating an Online Community w/ Full-Time Streaming & Creative Content
Select a membership level
Get exclusive patron-only merch
The Tip-Jar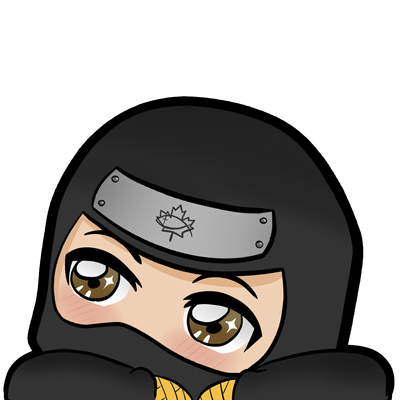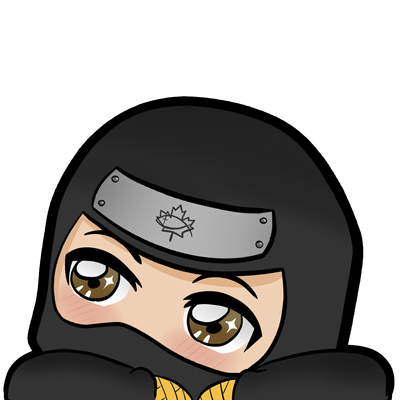 Say thanks in a way that's cheaper than a Sub and Twitch doesn't take half!

Includes Discord benefits
Special Discord Role & Exclusive Content Polls
Vision Catcher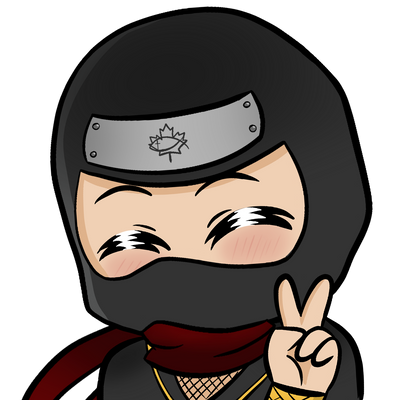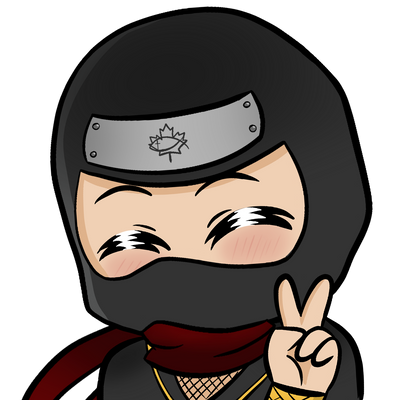 Thank you for helping me serve the online community by mentoring content creators and building a meaningful online community through excellent content, real talk, and God's truth.
Includes Discord benefits
Special Discord Role & Exclusive Content Polls

Your Name Listed in Videos

Exclusive Patreon Supporter Sticker!
Patreon Exclusive, RazzyRu Designed, Ninja Gamer Sticker!
Jonin Class Ninja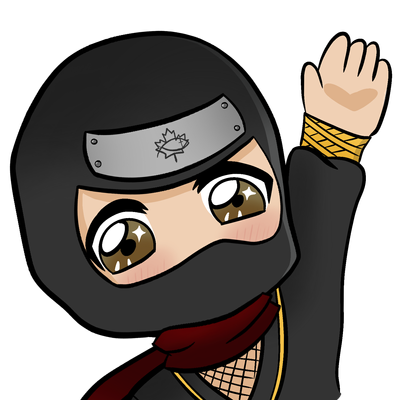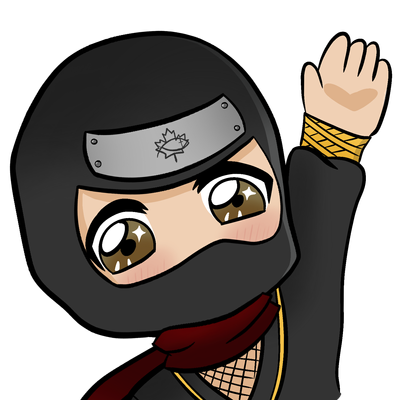 Thank you for seeing what God is up to and helping me follow His call!
With your support, I will be able to continue to stream, create, teach, podcast, and serve the online community.
Includes Discord benefits
Special Discord Role & Exclusive Content Polls

Your Name Listed in Videos

Choose a Game Playthrough or Kickoff Marathon Stream

Exclusive Patreon Supporter Sticker!
Patreon Exclusive, RazzyRu Designed, Ninja Gamer Sticker!
About XtianNinja Online Missions (Al Descheneau M.Div BRCM)
When I felt God's call to drop everything and start streaming full-time, I had no idea what was in store. I poured my heart into it 14 hours per day, 7 days per week, for months trying to create the best possible content. Once I listened to the Holy Spirit's prompting to slow down, take Sabbaths, and trust Him to grow the channel - boy, did He! The last nine months have been an absolutely wild ride and I know that it's just getting started.
But, I need help to keep it going. As you can imagine, there are a lot of costs associated with connecting with the online streaming and gaming community - and like any other traditional missionary, committing one's life to serving and reaching a distinct people group requires a huge commitment of time, energy, and resources. I believe with all my heart that God has called me to make this my full-time ministry (60+ hours per week) and I have no other job.
Right now, my only sources of income are
a small 3D Printing Biz
that generates a little bit of revenue and a few PayPal donors. I'm nowhere near my
goal of $5000 per month
 and that means I'm living off savings. I know that there are some people out there who see what I'm doing, recognize the value and see the presence of God in it, and this Patreon is an opportunity to partner with me in reaching this very unique people group on the new frontier of global missions.

Welcome & Vision:
To Hi! I'm Al (known on 
Twitch as XtianNinja
), a pastor and full-time streamer and content creator from Canada who is working hard to serve the online community by mentoring content creators and building a meaningful online family, through entertaining content, real talk, and teaching God's truth. God is absolutely blowing my mind these days with all the things He's doing through XtianNinja Online Missions. Honestly, my heart is exploding with excitement and thanksgiving, because every day I get to be at the forefront of this world-changing ministry and I'm honoured that you've come here to learn more about it.
To learn more about me, my qualifications, and read a short bio, check out the
"About Me" page
on my website.

An Introduction:
Over the past months (one year in March), I've been working hard on a new online ministry and seeing its success has given me the encouragement to share my passion and seek ministry partners. Hitting growth milestones so quickly has proved not only that God is blessing this work, but that a unique ministry like this one can have a deep, spiritual impact on the people world. It's not only the rapid numerical growth that has been exciting, but the many opportunities I've had to mentor Christian Content Creators, share the gospel, do pastoral counselling, build loving communities, and teach the scriptures to people who have never been to church. Another surprise has been becoming an important part of up-and-coming Christian streaming organizations and being an online "safe haven" for believers who are looking for family-friendly, Christian streamers (something not very easy to find).
On this page, you'll see how the ministry is coming along and shown how you can help. I've dedicated my life to serving this unique people group and fel that this is the right time to ask for your support because it's no longer an "idea" but a viable and successful missions program with proven potential.
Thank you so much for taking the time to watch my video and read this page. If you have questions or want to learn more, I would love to talk to you about my vision, hopes, and tell you some wonderful stories about experiences I've had with people all around the world.
Contact me here
.
The Vision: Going Where They Are
In Jesus' Parable of the Great Banquet the master of the house, upon hearing that his invited guests wouldn't come, told his servants to "go out to the highways and hedges and compel people to come in, that my house may be filled." (Lk 14:12-24) When the Apostle Paul was describing his perspective on missions he said, "I have become all things to all people, that by all means I might save some. I do it all for the sake of the gospel…" (1Cor 9:19–23) Those verses encapsulate the heart behind XtianNinja Online Missions. My mission is to couple my theological education and ministry experience with my love of technology to purposefully join online communities for the sake of bringing the light of the gospel to people that would never be reached by traditional missions.
Gaming is HUGE:
- 1.2 Billion Gamers in the World Today
- 40 Million Active Gaming Channels
- Millions Watch Online Gaming Every day
- Among People Aged 18-35, Watching Gaming is More Popular Than Watching Sports


The Mission Field: A Dark Place with Millions of People
Watching livestream gaming is popular, but the content is overwhelmingly dark. Most video game streamers (the people being watched) are profane, overtly sexual, demonic, or simply inane. If you search for "family friendly" streamers on Twitch.tv (the largest video game streaming sight in the world) you will immediately eliminate 99% of the content. And, when it comes to the amount of purposeful, educated, passionate, online missionaries dedicated to serving these lost people, the number dwindles to mere dozens.
Consider that! Hundreds of millions of lost people struggling with loneliness, depression, addiction, and more, sitting in their homes watching hundreds of hours of dark content, desperately searching for hope and meaning in their lives – and only a few trained missionaries to reach them. These people are not in coffee shops, parks, on sports teams, or local churches. They don't come
to events (especially during COVID) and simply cannot be reached by traditional missions. It's a huge mission field that is desperate for trained, knowledgeable, passionate, mature, technologically-savvy, missionaries and disciple makers.
So, how do we get the gospel to people who won't leave their homes and come to us?
We go to them through their computer.
How do we inspire these people who are so used to dark content to seek God? Make excellent and enjoyable content that is not only interesting and entertaining for them to watch, but is hopeful and godly – and is coupled with purposeful, gospel oriented content that introduces them to Jesus. That's what XtianNinja Online Ministries is all about!
Something To Read:
"The Next Mission Field is a Game" Christianity Today

Something To Visit:
https://www.varsityesportsfoundation.org/

The Path: From Virtual Life to Eternal Life
There are already a few dedicated online missionaries that are seeing lives changed through their ministry to the gaming and streaming community - and I'm happy to include myself among them. Love Thy Nerd, Godsquad Gaming, Higher Score Gaming, & God Mode Activated have already seen hundreds of meaningful connections, salvations, and faith renewals in the past 10 years. And that faith doesn't just live online! For example, GodSquad Gaming is the outreach arm of Godsquad Church, a brick-and-mortar "church for gamers" that has seen an amazing increase in attendance since they were planted in 2015. I've been learning from their experiences, contacting them directly, and have created an effective plan for XtianNinja Online Missions.
How an Unreached Online Stranger Becomes a Dedicated Disciple Through XtianNinja OM:
1. Discover my Content: Through Twitch Gaming & Teaching Live-streams, YouTube Videos, Podcast, or Social Media
2. Become Part of my Online Community: Chat during streams, join an XtianNinja dedicated Discord voice and text conversation server, and meet the existing follower group.
3. Connect With Me Personally: Through Chat, Discord Video & Text, or E-mail
4. Share Needs and Receive Care: I, through direct contact and on stream, and online community I've built shows them love and helps with their struggles.
5. Present the Gospel: Once trust is built and love is demonstrated, I present the gospel through a regular stream or directly over the community server.
6. Guide them In the First Steps of Discipleship: Through regular Livestream Bible Chats, Dedicated Devotional/Teaching Streams, and Direct Contact (Some at this point have started calling me their "pastor".)
7. Introduce Them to a Local Congregation: Move them from Virtual Life to Eternal life with a faith community by working with them to contact the pastor and find a gospel church.
8. Continue to be their online mentor and friend.

<h5 class="has-black-color has-text-color" id="what-does-a-typical-streaming-week-on-the-xtianninja-twitch-channel-look-like">
What does a Typical streaming week on the XtianNinja Twitch Channel Look like?</h5> Minecraft Mondays: Devotional, Prayer, Discussion (30mins-1hr) - Topical Question of the ay (30 mins) - Minecraft (1hr-1.5hrs)
Talk-O Tuesdays: Devotional, Prayer, Discussion (30mins-1hr) - Mental Health & Counselling Chat (1hr) - QOTD: (Eg. "What's Bothering You?") (30 mins-1hr) - Game (1hr-1.5hrs)
Weird Wednesdays: Devotional, Prayer, Discussion (30mins-1hr) - Silly Interent Stuff (1hr-1.5hrs) - QOTD (30 mins-1hr) - Game (1hr-1.5hrs)
Follower Appreciation Thursdays: Devotional, Prayer, Discussion (30mins-1hr) - Community Events (1hr-1.5hrs) - Game (1hr-1.5hrs)


From Global to Local: How This Reaches Your Community
Though most of the energy of this ministry will be focused on global outreach, I also have a passion to help local churches and ministries to grow and flourish. Therefore, along with the online content, I have also been working on ways to consult with churches to help them improve their technology, join the online missions community, and be a place for the people in their congregations to watch family friendly, Christian led, gaming.
Also, one thing that's amazing about the gaming community is that they, like any other fan group, will come out to gaming related conventions and competitive events. With a little work, a church with a big room, projector, and a decent internet connection could actually host all manner of gaming related activities. This would not only open their doors to the gamers around them, but also take their online contacts and turn them into to active participants in their own in-house ministries. Another option is to start up a dedicated "e-sports" ministry where people can gain the benefits of traditional "sports ministries" but focused on competitive gaming instead.
How It's Going: Successes So Far
XtianNinja Channel is Exploding
I usually share a lot of
numbers
during my podcast updates, so I won't overwhelm you with them here. Instead, I'll tell you how exciting it is that
four times per week
, for four hours straight, I get to lead devotionals, connect, teach, encourage, counsel, practice apologetics with, and present the gospel to around 20 people consistently, with more and more stopping by every day. It's such a wonderful challenge to wake up every day, not knowing where the conversations will go or what questions will be asked, but knowing that the Spirit of God is leading each stream in a special direction to help and encourage more and more people. And then, to have those conversations continue for hours later on the private Discord server is such an incredible blessing!
Stream Dream Team
Another incredible blessing is the launch of my new "
Stream Dream Team
." a collection of volunteers who are passionately dedicated to using their God-given gifts and talents to equip, elevate, and inspire 
each other 
while helping XtianNinja reach more people on this new frontier of global missions. I knew that with the ever-expanding vision God is giving me that I was going to need help, but I never thought there would be so much! I put together an incredibly ambitious list of roles, and once I launched the website it was only mere hours before most of them were filled!
Mentorship Program & Conference
Two huge, ongoing projects I've been working on for the past weeks are a Christian Content Creator Mentorship Program and a New Christian Streamer Conference - and they are both forming very quickly. The Mentorship Program already has a bunch of people attending and being trained in Biblical leadership and character development and doing peer-reviews of their creative content.
The Streamer Conference already has confirmed speakers and a soft date, and there is a lot of buzz in the community about it. So much so that other, larger organizations have already contacted me about helping create their own versions.
Specialized Nerd / E-Sports Content for Churches
I was recently invited to partner with some ministry leaders to create a specialized training program to help churches (and Christian ministries in general) do a better job of reaching, evangelizing, and disciple-making the nerds, gamers, and geeks in their lives. It's a specialized group with its own culture and language, and I'm excited to be part of a team that will be helping to bring this often neglected group closer to Jesus and His church.
Supporting Online Missions: How You Can Help
If you can't contribute financially by becoming a Patreon Partner, here are some other great ways to help:
Be Part of My Offline Community: I need prayer support, loving accountability, supportive friends, encouraging notes, and folks who are as excited about online mission as I am sharing this ministry with others. This ministry won't thrive and impact the world without a family of believers in my corner.
Tell Your Network About Me: If you know a gamer, streamer, or online ministry that is already out there working and serving the gaming community, please let me know! We are few and far between and the more connections we can make to each other the greater our impact will be.
Watch & Share the Streams: One of the easiest ways you can support the stream is simply to tune in when I'm live. Even if you don't listen to the whole thing (called "Lurking") Twitch counts you as a viewer and it helps my statistics and puts me higher up on the discovery page. If I can get 75 people watching concurrently - even if, for some, I'm just their background radio noise - I can reach "Partner".
Thank you and God Bless,
Al (XtianNinja)


Wow! Thanks to you all, I am well on my way to being completely donor-supported and able to concentrate on online ministry without the distraction of trying to find and keep up with other income streams. You are amazing! 



After chatting with the community, it seems like there are a lot of folks who would love a dedicated XN Minecraft server! So, when we hit 35 patrons, I'm going to be able to start up a really nice

Minecraft Server

for everyone connected to the XtianNinja FamSquad (not just Patrons). The plan right now is to make it an "

Origins Adventure

" server with a ton of fun mods and crazy add-ons! But, it's a regular bill ($20/month) so I can't really justify signing up until I get to a certain level of support.

So, if you want an MC server, tell your friends to support my Patreon! Even if they are the least expensive tier, it counts towards the goal!



*As we hit these goals, I'm not only going to be celebrating with something special for all my amazing Patrons, but I'll also be using your support to improve the stream along the way! That way not only will you know that you're helping me feed my family and pay my bills - but growing the ministry in practical ways too!
2 of 5
Become a patron to
Unlock 14 exclusive posts
Connect via private message
Recent posts by XtianNinja Online Missions (Al Descheneau M.Div BRCM)
How it works
Get started in 2 minutes