Yeehaw Games
is creating games for adults
Select a membership level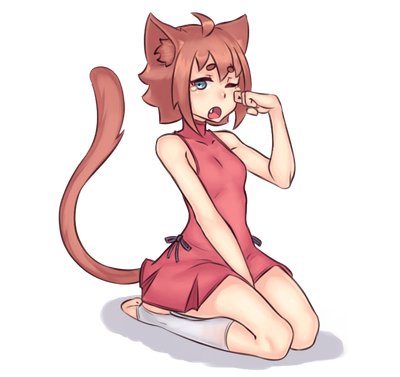 Magus
 You will get:
All previous rewards!
7 days early access to all game releases.
Access to all polls.
During polls, your vote will count as 1.
Previews for new characters/bosses and dresses before they are released.
Thanks for supporting me!
Master
You will get:
All previous rewards!
14 days early access to all game releases.
During polls, your vote will count as 2. 
A code to unlock full gallery for the current update.
Previews for new H scenes before they are released.
High resolution pack with all in-game art.
Your customized message (up to 200 symbols) in ThoughtNet, mages way to communicate with each other.
Please contact me via Patreon to prepare your message.
Thanks for supporting me!
Archmage
All previous rewards!
21 days early access to all game releases.
During polls, your vote will count as 3.
Pack of PSD files with all in-game art as I got them from the artist.
Sketches and other "Work-in-Progress" stuff.
Your customized message in ThoughtNet may contain an image.
Your name or nickname in our in-game hall of fame for all eternity.
Thanks for supporting me!
About Yeehaw Games
Hello, I'm Mike and I make games for adults.
My goal is to create games that look and play great. One man can't tag all the aspects of game making, so to reach great results I need to involve talented people. That's why I started a Patreon and work my way up from a single-man-band to a small studio.
All your support will be focused on commissions for high-quality art, music and other features. More gifted people working together = greater amount of awesome content for you. I encourage players to take part in polls and leave their feedback. This way we'll ensure the best quality and live community for all projects to come.

Main project – Yorna: Monster Girl's Secret.

A young mage from a noble family arrives at a distant castle to find it ruined and her sister missing. Will she able to recover lost monster girls and restore the peace with their power? What price will she have to pay?
Ada, the female protagonist, is a prodigal mage with the ability to use monster girls' power as her own. Combine them to create your own play style from a powerful battle-mage to a delicate temptress. Will you overcome your enemies through force or make them into your toys? It's up to you!
Depending on your operation system, the game may need additional preparation to execute properly. Here are guides for
MacOS
and
Linux
. Windows doesn't need any extras to run.
Patrons can claim early access benefits in these posts (Yorna v1.03 EX):
Archmage
-
Master
-
Magus
-
Release date reminder
You can get version 1.0c here for free:
Yorna has a number of special controls for in-game features. You can check a quick summary
here
.
Hat's off to DarkLizerd for making the
walkthrough
. It covers the main plotline and optional activities + puzzles. If you prefer video solutions, check my
Youtube channel
.
What type of adult content do you make?
My current project revolves around monster girls so you can expect a lot of them. Want to see your favorite? Then stay tuned for polls and vote. But Yorna: MGS will have human - human intercourse too. Events with specific kinks will have a warning and an option to skip scenes if the player decides doesn't want to see it. Still, the game won't include any dire content. Here's a list of what I plan for the main plot line:
Monster Girls
– All kinds, from fairy and kitsune to harpy and succubus.
Scene Pairings
– Female / Female, Male / Female.
Main kinks
– Monsters, Yuri, Straight, Group sex, Аhegao, Creampie, Squirting, Bulges, Titfuck, Bukkake, Tentacles, Voyeur, Toys, Corruption and Seduction, Battlefuck.


Why should I support you? What will I get?
I would hope you'll support me because you like what I'm doing and want me to keep doing it with increasing quality and quantity. Plus, you can influence what I will add next and increase the development speed.
Will my opinion matter?
Yes, you can directly influence decisions about upcoming content through polls. Patrons have early access to all content and several unique rewards. Such as: hi-res art + extra materials like PSD files, previews and sketches. Each game has specific rewards and may include bonus goodies I will come up with during the development.
As for the content increase - it's simple. The difference may be as big as comparing a ride on a creaky bicycle with cruising in a luxury sports car with both feet on the gas pedal.
Suspended project - League of Corruption
(On hold)
League of Corruption is an adult parody of the popular game League of Legends. Its story revolves around a young summoner in a tough situation. One day Noxian lieutenant shows up at his door with an offer, which our hero can't refuse. Where will this adventure lead our him?
One way or another, your actions will shape the future of the entire world. Will you be its savior or executioner?
Windows –
Google Disk
|
Mega mirror
MacOS X –
Google Disk
|
Mega mirror
Linux family –
Google Disk
|
Mega mirror
Problems running LoC? Check instructions for
MacOS
and
Linux
or send me a message.
Want to ask something or submit feedback?
Send me a private message on Patreon or email me at
[email protected]
and I'll get back to you as soon as possible.
$1,538 of $2,000
per month
When we reach this goal – I will say goodbye to my formal job and dedicate most of my time to developing and polishing games for you. Juggling real life and productive time for projects will be much easier from this point. This will increase the amount of content per update + allow for more experimenting with features and code.
3 of 4
Recent posts by Yeehaw Games